Helping Adults with Asperger's Syndrome Get & Stay Hired
Career Coaching Strategies for Professionals and Parents of Adults on the Autism Spectrum
Jessica Kingsley Publishers
Employment expert Barbara Bissonnette provides strategies that professionals and parents need to guide individuals with Asperger's Syndrome (Autism Spectrum Disorder) to manageable jobs, and keep them employed.
Career counselors and coaches, vocational rehabilitation specialists, other professionals, and parents are often unsure of how to assist people with Asperger's Syndrome. Traditional career assessments and protocols do not match their unique needs. In this practical book, readers will gain insight into how people with Asperger's Syndrome think and the common employment challenges they face. It explains how to build rapport and trust, facilitate better job matches, improve interpersonal communication and executive function skills, and encourage flexible-thinking and problem-solving.
With tried-and-tested advice, assessment tools, and in-depth profiles of actual coaching clients and innovative companies that are utilizing the specialized skills of people with Asperger's, this book shows the way to a brighter employment future for those on the autism spectrum.
What a fantastic resource for employers and professionals working with adults with AS! There is finally some growth of understanding and organizations for our adults, and this book is sure to become a universal reference, and a first read for students coming into the profession.

Unfortunately being smart is not enough. Individuals with the designation of high-functioning continue to face significant employment challenges. Barbara Bissonnette's easy, understandable style and abundance of real life examples gives us the benefit of her extensive experience. It is material that I can use with my clients being concrete, realistic and detailed from each point of view.

– Luby Aczel, Executive Director of The Specialists Guild
In the field of employment support services, Barbara Bissonnette is highly regarded. Her latest book, Helping Adults with Asperger's Syndrome Get & Stay Hired, will further strengthen her reputation, while creating pathways to a fulfilling life for individuals on the autism spectrum. Employers take note: it is all too often rigid workplace environments that create disabling barriers to productive careers to those who think differently. Barbara's book will help individuals with ASD navigate those barriers and contribute their "out of the box" ideas and uncommon talents to diverse, high-performing teams.

– Dr. Brent Betit, Deputy Executive Director of the Prince Salman Center for Disability Research, Riyadh, Saudi Arabia
Helping Adults with Asperger's Syndrome Get & Stay Hired is a thorough and practical guide to helping individuals who have Asperger's Syndrome and similar autism spectrum profiles in all aspects of employment. Barbara Bissonnette provides detailed, hands-on advice not only for parents and practitioners, but individuals on the spectrum, in tackling the unemployment crisis for this population.

– Marcia Scheiner, President and Founder of Asperger Syndrome Training & Employment Partnership (ASTEP)
A remarkable book! Bissonnette lays out the latest thinking on Asperger employment and illuminates it with her personal insights and real world examples. She even corrects some of the bad advice others have been giving. It is a very practical, grounded approach. This is how autism employment needs to be done! I will be recommending this book to employment professionals across the US.

– Dr. Scott Standifer, author of Adult Autism & Employment: A Guide for Vocational Rehabilitation Professionals, founder of Autism Works Online and Director of Disability Policy & Studies, University of Missouri
This coaching book is a must read for anyone working with clients with Asperger's Syndrome. Barbara does a wonderful job of sharing her experience and client's stories of applying for and getting hired for a job. The information she provides gives the reader very useful ways to approach the different steps of the employment process.

– Mark Danaher, NCC, LPC, BCC, President, National Career Development Association
Barbara Bissonnette is a certified coach and the Principal of Forward Motion Coaching. She specializes in career development coaching for adults with Asperger's Syndrome and Non-Verbal Learning Disorder. She also provides training and consultation to employers. Prior to this, Barbara spent more than 20 years in business, most recently as Vice President of Marketing and Sales for an information services firm. She holds a graduate certificate in executive coaching from the Massachusetts School of Professional Psychology and is certified by the Institute for Professional Excellence in Coaching (iPEC). Barbara is the author of The Complete Guide to Getting a Job for People with Asperger's Syndrome and Asperger's Syndrome Workplace Survival Guide, also published by Jessica Kingsley Publishers. She lives in Stow, Massachusetts.
Introduction. Part I: A Primer on How Individuals with Asperger's Syndrome (Autism Spectrum Disorder) Think. 1. Common Workplace Challenges. 2. Anxiety, Anger and Other Emotions. 3. Utilizing Strengths within the Workplace. Part II: Coaching Strategies for Getting & Keeping a Job. 4. Coaching Individuals with Asperger's Syndrome (Autism Spectrum Disorder). 5. Finding the Right Job. 6. Getting a Job. 7. Keeping a Job. 8. Disclosure and Workplace Accommodations. Closing Thoughts.
Find what you're looking for...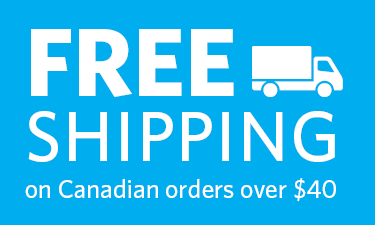 Publishers Represented
UBC Press is the Canadian agent for several international publishers. Visit our
Publishers Represented
page to learn more.