Helping Vulnerable Children and Adolescents to Stay Safe
Creative Ideas and Activities for Building Protective Behaviours
Jessica Kingsley Publishers
Helping vulnerable children and young people to build protective behaviours is the key to keeping them safe.
Full of creative ideas and activities, this guide provides the tools to help children develop these key skills. Topics include work around: building resilience and problem solving skills; identifying a 'safety network'; developing emotional literacy; awareness of grooming strategies and safe/unsafe touch; and cyber safety. The range of tried and tested techniques will be sure to engage any child in thinking about their personal safety, allowing adult carers to have confidence that their child will be empowered to better identify and avoid harmful situations and behaviours.
Practical and easy to use, this is a valuable resource for professionals working with vulnerable children and young people, such as adopted or fostered children and those in residential care, as well as the parents and carers of these children.
Nestled at the heart of child-centred practice, brimming with easy-to-do ideas, this book is a fantastic resource for practitioners in all sectors working with children. While acknowledging traumatic experiences including child sexual abuse and children entering the care system, the many examples from practice bring the creative, cost-free activities to life. This book enables children to engage with Protective Behaviours, so they can explore ways to feel safer and know they can always talk with someone if feeling unsafe.
Helping Vulnerable Children and Adolescents to Stay Safe is an essential text for educators, carers and any professionals who work with children. The easy-to-follow activities and protective behaviours information are vital in helping us as a society to protect children from all forms of abuse. Prevention education is crucial to the well-being of children and I highly recommend Helping Vulnerable Children and Adolescents to Stay Safe for its age-appropriate and practical tasks. The information and skills children will receive via this book are both empowering and essential.
Katie Wrench is a qualified therapeutic social worker, art psychotherapist and foster carer. Lesley Naylor is also an experienced therapeutic social worker and play therapist who facilitates a life story consultation clinic. Both authors work with children and young people who are fostered or adopted, provide specialist consultation and training to frontline social care practitioners and foster carers around life story work and are based in Leeds, UK.
Foreword by Ginger Kadlec
Acknowledgements
Introduction
Chapter 1 Building Resilience and Self-esteem
Introduction
How I Make Myself Feel Better
Strengths Based All About Me
I'm the Greatest
Feel Good Notebook
The Tree
Self-esteem Time Line
Chapter 2 Emotional Literacy and the Body's Emotional
Communication '
Introduction
Identifying Early Warning Signs
Playing Feelings Detective
My House or My Castle
Feelings Charades
Feelings Rocket
Weather Report
Sense Memory
Chapter 3 Feeling Safe and Understanding
What it Means
Establishing Personal Networks
Safety Rules
Safety Continuum
Sensory Book of Safety
My Safe Place
Relaxation Techniques
Tuning in to Your Body
Chapter 4 Body Awareness and Boundaries
Introduction
Healthy Touching House Rules
My Own Space
Animal Boundaries
The Boundary Line
Body Tracing
Private versus Public Spaces and Places
Exploring Touch
Responding to Action Words
Chapter 5 Developing Problem-solving Skills
Introduction
Alternative Simon Says
Self-protection and Soothing
Child Safety Plan
Secrets and Secret Enablers
Stepping Stones
Preference and Choice
Chapter 6 Working with Vulnerable Adolescents
Introduction
Wall or Tree of Hope
Jargon Buster
Relationships: Me and Other People
Self -sabotage
Understanding Emotional Grooming
Normal or Harmful? Resisting Grooming Tactics
Chapter 7 Online Safety
Introduction
What Else Helps?
Five SMART Rules for Primary-aged Children
Family Internet Agreement
Virtual Relationships
Help and Support
Recommended Books for Children
References
Index
Find what you're looking for...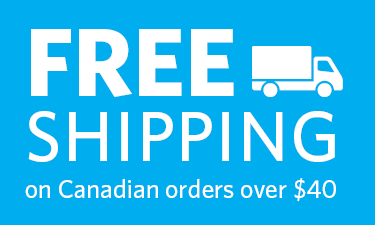 Publishers Represented
UBC Press is the Canadian agent for several international publishers. Visit our
Publishers Represented
page to learn more.