$35.95

Back Order
Ships in 4-8 weeks.
GO TO CART
Hidden Self-Harm
Narratives from Psychotherapy
Jessica Kingsley Publishers
`This is a book that I imagine will be of interest to a wide audience. For the experienced therapist it proffers a different, broader perspective on self-harmFor those less familiar with such work, it elaborates a useful way of thinking which `teaches' by means of its generous case descriptions and clear reflections'.- British Journal of Psychotherapy`This is a very welcome text, which covers substantial ground in a way that is both scholarly and accessible. It is intended for a broad readership including teachers, police and lay helpers as well as social workers and psychotherapists The narratives in the book can act as a stimulus to social workers and other professionals to be active in seeking to establish the reflective environment, stimulus and support required to connect helpfully and analytically with personal experience. This text can be used on a number of levels with students and qualified workers. Significantly it offers social workers and other professionals the possibility of seeing self-harm as a continuum in which we have relevant personal experience and resources. It offers a clear strategy for practice, which would support preventive and early intervention for young people and adults and is part of the growing literature that supports service users right to needs-led care.' -British Journal of Social Work`This is an eloquent plea for revising clinical approaches to self- harm. Central to Turp's argument is the understanding of self-harm as the individual's attempt to find a way of being in her/his bodythis remains a powerful argument for a more humane response to self-harming behaviours of many kinds.'-Mental Health TodayThis practical and accessible book of case studies takes a new look at self-harm, focusing particularly on the under-explored area of `hidden' self-harming behaviour. These behaviours may not be immediately identifiable as self-harm by counsellors, therapists or their clients, but Maggie Turp shows how recognition and understanding of hidden self-harm can improve practice with those affected.The author begins by discussing extracts from infant observation studies that reflect on the role of maternal care in encouraging the tendency towards self-care. A series of detailed case studies follows, including a client who has a serious eating disorder, a client who abuses recreational drugs, works excessively to the detriment of his mental and physical health and sustains a series of unconsciously invited `accidents', and one caught up in `self-harm by omission', who fails to `take care' and delays seeking vital medical care. The clinical accounts highlight the importance of attending to the client as a whole person and of building on the self-caring tendency that has prompted him or her to seek help in the form of counselling or psychotherapy.Written from a psychoanalytic perspective, but using straightforward language, Hidden Self-Harm is a valuable resource for social workers, psychologists, teachers, nurses and lay helpers as well as for counsellors and psychotherapists.
Maggie Turp is a London-based psychoanalytic psychotherapist and supervisor in private practice. She began her career in psychology and social work and has worked extensively in the field of mental health.
1. Introduction. 2. What do we mean by self-harm? 3. The capacity for self-care: Observations of Esther. 4. Bodily integrity and psychic skin: Observations of Esther. 5. Themes and theoretical frameworks. 6. Trauma and dramatic repetition: Working with Lorraine. 7. The skin in question: Working with Ellen May. 8. Acting, feeling and thinking: Working with Tracey. 9. A body in pieces: Working with Peter. 10. Self-harm by omission: Working with Kate. 11. Reflections on the case study material. 12. The self-harming individual and `the system'. References. Index.
Find what you're looking for...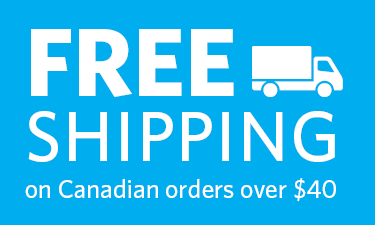 Publishers Represented
UBC Press is the Canadian agent for several international publishers. Visit our
Publishers Represented
page to learn more.