Hints and Tips for Helping Children with Autism Spectrum Disorders
Useful Strategies for Home, School, and the Community
Jessica Kingsley Publishers
If you have a child on the autism spectrum who struggles with thechallenges of daily life, then this book is for you! Hints andTips is peppered with vignettes and stories of real-lifesituations and successes, and offers clever ideas for tackling everydaydifficulties, such as bathing, bedtime, school trips, and selecting theright child minder.
Dion E. Betts and Nancy J. Patrick provide creative, practicalstrategies to help parents and caregivers to support their child, andto enable their child to develop the social skills needed to manage andenjoy daily life to the fullest. The book is split into five parts:home life, hygiene, community, medical, and schools and organizations.Common problem areas are also tackled in a toolkit section, whichincludes checklists, to-do lists, visual schedules, and mnemonics toaid memory and retrieval.
Hints and Tips for Helping Children with Autism SpectrumDisorders is an essential aid for parents and carers to make smalland simple changes that result in big improvements in the quality oflife of children, their families, and carers.
The book's introduction gives a useful, practical overview of autistic spectrum diosrders and the effects that this range of conditions has on family life ... The creative ideas are explained with the help of brief case-studies which are honest, heartening and positive; this book would be both helpful and comforting to parents who are caring for children who are on the autistic spectrum.
Any who work with kids diagnosed on the autism spectrum will find these stories of real-life problems and successes inspiring. They cover everything from bathing to school trips and childcare providers and provides parents and caregivers real-world tools to help support a child, encourage social skills development, and more. Common problem areas are also covered in a 'toolkit' area, while chapters offer sidebars of easy reads on situations such as sleepovers or reading faces and emotions. Any library catering to parents needs this.
Dion E. Betts, Ed.D., is Superintendent of Schools,Boyertown Area School District, USA. Nancy J. Patrickis an assistant professor of special education at Messiah College,Grantham, Pennsylvania.
Introduction: What is So Special about Children with Autism Spectrum
Disorders? What are Autism Spectrum Disorders? Experiences of Children
with Autism Spectrum Disorders. What Parents and Caregivers Need to
Know. How to Use this Book. 1. Home Life. Babysitters. Bees.
Breastfeeding. Dates for Parents. Discipline. Dogs. Finances. Food.
Friendships. Holidays. Marriage Issues. Mealtimes. Morning and
Nighttime Routines. Noise. Organization. Preferences. Preparing Simple
Meals. Respite Care. Restaurants. Siblings and other Relatives. Support
Groups. Talking about Disabilities. Tantrums. Telephone Skills.
Television and Video Games. Textures and Temperatures. Weather. 2.
Hygiene. Bath Time. Brushing Teeth. Clothes. Grooming. Hair Cuts. Nail
Clipping. Toilet Training. 3. Community. Airplanes. Birthday Parties.
Car Travel. Car Travel II. - Child Safety Seats. Hotels and Vacations.
Play Dates. Reading Faces and Emotions. Shopping. Shoe Stores.
Sleepovers. Swimming Pools. Visiting other Families. 4. Medical.
Dentist and Doctor Visits. Emergencies. Emergency Phone Calls.
Immunizations. Medications. 5. Schools and Organizations Breaks.
Bullying and Teasing. Bus rRdes. Clubs. Evaluations. Hobbies. Homework.
Mental Health Agencies. Puberty and School. Religious Services. Report
Cards. School Lunches. School Team Meetings. School Trips and
Excursions. Selecting Childcare Providers. Sports: Hallie's Story.
Sports: John's Story. Teacher Assistants. Therapists.
Valentine's Day. 6. Tools for Adapting the Environment for Success.
Behavior Plans. Choice Boards. Direct Instruction. First-then Statement
Cards. Macro and Micro Schedules. Role-playing. Scripting. Symbol
Communication Systems. Task Analysis. Wait Boxes. Conclusion.
References.
Find what you're looking for...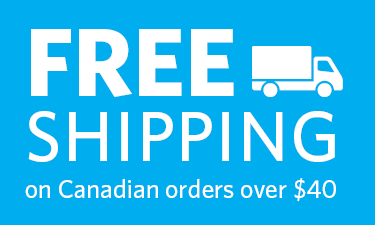 Publishers Represented
UBC Press is the Canadian agent for several international publishers. Visit our
Publishers Represented
page to learn more.