$98.00

Back Order
Ships in 4-6 weeks.
GO TO CART
Hiri
Archaeology of Long-Distance Maritime Trade along the South Coast of Papua New Guinea
University of Hawai'i Press
In the late 1800s, missionaries and government officials stationed along the south coast of Papua New Guinea began to observe large fleets of indigenous Motu sailing ships coming and going out of present-day Port Moresby. Each year the women of nearby villages manufactured tens of thousands of clay pots to be loaded onto the ships that men built, then sailed with their cargos westward some 400 kilometers. Upon arrival at prearranged destination-villages in distant lands to the west—lands populated by peoples speaking foreign languages—the pots together with the shell valuables were exchanged for hundreds of tons of sago flour. While in those villages, the men dismantled their ships and built them anew, literally from the bottom up, because trees of sufficient size to make large sailing ships did not grow in the landscapes of their home villages. Both the Motu of the Port Moresby region and sago producers of the Gulf of Papua to the west knew of these ventures as hiri.
Through first-hand archaeological research at recipient villages, archaeologists Robert Skelly and Bruno David investigate the origins of this indigenous maritime trade system, from ancient roots in the famed Lapita culture of three thousand years ago up to the present. They offer details from archaeological digs that led them from the first ceramics of the south coast of Papua New Guinea to pottery with unmistakable signs of the ethnographic hiri. Along the south coast of Papua New Guinea, the maritime endeavor that is the hiri is revealed in historical perspective, including stories of its colonial past.
Hiri is the first real synthesis of the large-scale ethnohistorically recorded maritime trading networks operating in eastern Papua at the time of European contact, placing them in an Austronesian historical and cultural context. It presents new evidence from intensive archaeological excavations in an area in which no previous research has been carried out.
A magnificent study on the archaeology of an often neglected area, the Gulf of Papua. This volume is the product of years of painstaking research into this region's archaeology. By examining the Gulf's past and its relationship to known exchange cycles along Papua's south coast, we obtain deep insights into the development of traditional societies we see today. This volume is an important contribution to understanding the past in Papua New Guinea. It is a breath of fresh air.
Beginning with an excellent account of the historical end-point of the hiri as described by various European observers, then moving to a comprehensive review of previous archaeological research in Papua . . . [the book] is concerned with reporting the 13 excavations from the Kouri Lowlands. . . . [T]his well-produced and -illustrated book remains a valuable addition to the growing corpus of Papuan archaeology texts.
Robert John Skelly (Author)
Robert John Skelly has been involved in archaeological research projects in Australia, the Philippines, and Papua New Guinea. In recent years he has focused on investigating the archaeology of cultural practices and social interactions along the south coast of Papua New Guinea, in particular in rainforest and sandy beach settings of the Gulf of Papua.
Bruno David (Author)
Bruno David is an archaeologist who specializes on the north Australian-western Pacific region. He has published numerous books and hundreds of articles in professional journals and popular magazines. He is editor of the World Archaeological Congress Handbook of Landscape Archaeology. He is regularly engaged by Indigenous groups to undertake partnership research on matters of history of particular significance to their own communities.

Find what you're looking for...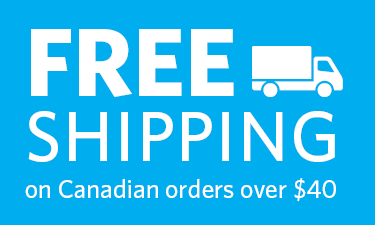 Publishers Represented
UBC Press is the Canadian agent for several international publishers. Visit our
Publishers Represented
page to learn more.