Histories of Drug Trafficking in Twentieth-Century Mexico
University of New Mexico Press
This work brings together a new generation of drug historians and new historical sources to uncover the history of the drug trade and its regulations. While the US and Mexican governments developed anti-drug discourses and policies, which criminalized both high-profile traffickers and small-time addicts, these authorities also employed the criminals and cash connected to the drug trade to pursue more pressing political concerns. The politics, socioeconomic relations, and criminal justice system of modern Mexico has been shaped by standing public and covert state policies as well as by the interaction of subnational trajectories of drug production and trafficking. The essays in this study explore this complicated narrative and provide insight into Mexico's history and the wider contemporary global drug trade.
With a nasty irony, contemporary Mexico's most important phenomenon, the drug trade, has been the least historically understood. This book changes that. The methodological, conceptual, and empirical heft of Histories of Drug Trafficking in Twentieth-Century Mexico make it essential reading for scholars of modern Mexico.'--Paul Gillingham, author of Cuauhtémoc's Bones: Forging National Identity in Modern Mexico
A cutting-edge, boots-on-the-ground approach to researching drug trafficking provides us with new insights gleaned from archival collections only recently opened to the public.'--Andrae M. Marak, coeditor of Smugglers, Brothels, and Twine: Historical Perspectives on Contraband and Vice in North America's Borderlands
A groundbreaking book. . . . At last, a history of drugs in Mexico that goes beyond kingpins and explores instead the complex network of complicities, political interests, cultural determinants, and economic ramifications underpinning the trade.'--Gema Kloppe-Santamaría, author of In the Vortex of Violence: Lynching, Extralegal Justice, and the State in Post-Revolutionary Mexico
Wil G. Pansters is a professor of social and political anthropology of Latin America at Utrecht University. He is the editor of Violence, Coercion and State-Making in Twentieth-Century Mexico: The Other Half of the Centaur and La Santa Muerte in Mexico: History, Devotion, and Society (UNM Press). Benjamin T. Smith is a professor of Latin American history at the University of Warwick. His works include The Dope: The Real History of the Mexican Drug Trade; The Mexican Press and Civil Society, 1940-1976: Stories from the Newsroom, Stories from the Street; and The Roots of Conservatism in Mexico: Catholicism, Society, and Politics in the Mixteca Baja, 1750-1962 (UNM Press).
Find what you're looking for...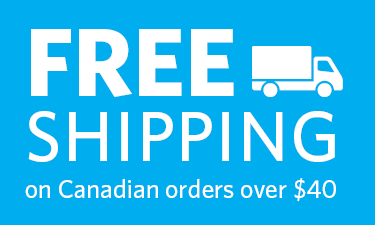 Publishers Represented
UBC Press is the Canadian agent for several international publishers. Visit our
Publishers Represented
page to learn more.