One 12-page color insert, 67 photos, 40 illustrations
$43.95

Back Order
Ships in 4-6 weeks.
GO TO CART
Holistic Management, Third Edition
A Commonsense Revolution to Restore Our Environment
Fossil fuels and livestock grazing are often targeted as major culprits behind climate change and desertification. But Allan Savory, cofounder of the Savory Institute, begs to differ. The bigger problem, he warns, is our mismanagement of resources. Livestock grazing is not the problem; it's how we graze livestock. If we don't change the way we approach land management, irreparable harm from climate change could continue long after we replace fossil fuels with environmentally benign energy sources.

Holistic management is a systems-thinking approach for managing resources developed by Savory decades ago after observing the devastation of desertification in his native Southern Rhodesia (now Zimbabwe). Properly managed livestock are key to restoring the world's grassland soils, the major sink for atmospheric carbon, and minimizing the most damaging impacts on humans and the natural world. This book updates Savory's paradigm-changing vision for reversing desertification, stemming the loss of biodiversity, eliminating fundamental causes of human impoverishment throughout the world, and climate change. Reorganized chapters make it easier for readers to understand the framework for Holistic Management and the four key insights that underlie it. New color photographs showcase before-and-after examples of land restored by livestock.

This long-anticipated new edition is written for new generations of ranchers, farmers, eco- and social entrepreneurs, and development professionals working to address global environmental and social degradation. It offers new hope that a sustainable future for humankind and the world we depend on is within reach.
 
[This book] should be on your bookshelf and read and reread until every aspect of this concept is like taking a breath of air—automatic. You will profit, your land will profit, and the world in general will profit.
Exceptionally well written, impressively informed and informative, thoroughly 'reader-friendly' in organization and presentation, Holistic Management: A Commonsense Revolution to Restore Our Environment will prove to be a practical and invaluable informational resource for ranchers, farmers, eco-and social entrepreneurs, and development professionals working to address global environmental and social degradation.
Allan Savory, cofounder of the Savory Institute, is a former wildlife biologist and farmer who conceived of and developed the Holistic Management approach to landscape management. Jody Butterfield is cofounder of the Savory Institute and a former journalist specializing in agriculture and the environment.


Preface
Acknowledgments
Part 1:  Introduction 
            1          Managing Holistically
Part 2:  Four Key Insights
            2          Introduction: The Power of Paradigms
            3          Nature Functions in Wholes and Patterns
            4          Viewing Environments a Whole New Way
            5          The Predator-Prey Connection to Land Health
            6          Timing is Everything
7          A New Management Framework
Part 3:  The Holistic Context 
            8          Defining the Whole:  What Are You Managing?
            9          Creating the Context for Your Management   
Part 4:  The Ecosystem That Sustains Us All 
10        Introduction: The Four Fundamental Processes That Drive Our Ecosystem
11        Water Cycle: The Circulation of Civilization's Life Blood
12        Mineral Cycle: The Circulation of Life-Sustaining Nutrients
            13        Community Dynamics: The Ever-Changing Patterns in the Development of Living Communities
14        Energy Flow: The Flow of Fuel That Animates All Life
Part 5:  The Tools We Use to Manage Our Ecosystem  
15        Introduction: From Stone-Age Spears to Genetic Engineering
16        Money and Labor: One or Both of These Tools Is Always Required
17        Human Creativity: Key to Using All Tools Effectively
18        Technology: The First and Most Used Tool
19        Fire: An Ancient Tool Tied to Ancient Beliefs
20        Rest: The Most Misunderstood Tool
21        Living Organisms: Biological Tools for Solving Management Challenges
22        Animal Impact: A Tool for Regenerating Soils and Shaping Landscapes
23        Grazing:  A Tool for Enhancing Plant and Animal Health and Productivity      
Part 6:  Holistic Decision Making
24        Introduction: Selecting Appropriate Actions
25        Cause and Effect: Stop the Blows to Your Head Before You Take the Aspirin
26        Weak Link: The Strength of a Chain Is That of Its Weakest Link
27        Marginal Reaction: Getting the Biggest Bang for Your Buck
28        Gross Profit Analysis: Bringing in the Most Money for the Least Additional Cost 
            29        Energy/Money, Source and Use: Using the Most Appropriate Forms in the Most Constructive Way
30        Sustainability: Generating Lasting Wealth 
31        Gut Feel: Finalizing Your Decision
Part 7:  Guidelines for Using the Management Tools
32        Introduction: Lessons Learned in Practice
33        Time: When to Expose and Re-expose Plants and Soils to Animals
34        Stock Density and Herd Effect: Using Animals to Enliven Soils and Enhance Landscapes
35        Cropping: Practices That More Closely Mimic Nature 
36        Burning: When and How to Burn, and What to Do Before and After
            37        Population Management: Look to Age Structure Rather than Numbers, Communities Rather than Single Species  
Part 8: Procedures and Processes Unique to Holistic Management
38        Introduction:  Departing From the Conventional
39        Holistic Financial Planning: Generating Lasting Wealth
            40        Holistic Land Planning: Designing the Ideal Layout of Facilities for a Grazing Operation
            41        Holistic Planned Grazing: Getting Animals to the Right Place, at the Right Time, and with the Right Behavior 
42        Creating Sound Policies
43        Orienting Research to Management Needs
Part 9:  Completing the Feedback Loop 
44        Monitoring and Controlling Your Plans to Keep Management Proactive
Part 10:  Conclusion                                                                     
45        A Commonsense Revolution to Restore our Environment
 
About Savory Global
Glossary
Notes
 
Find what you're looking for...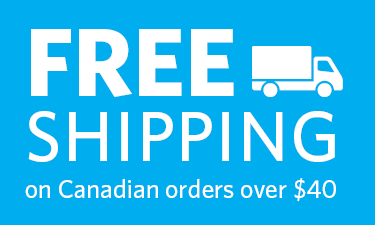 Publishers Represented
UBC Press is the Canadian agent for several international publishers. Visit our
Publishers Represented
page to learn more.