Home Educating Our Autistic Spectrum Children
Paths are Made by Walking
Jessica Kingsley Publishers
Mainstream educational provision for children on the autistic spectrum can be inadequate or inappropriate, and an increasing number of parents dissatisfied with the education system are looking elsewhere for an approach that will suit their children's needs. In this book parents who have chosen the home education option for their children on the autistic spectrum candidly relate their experiences: how they reached the decision to educate at home, how they set about the task, and their feelings about the issues raised by their actions.Alongside these personal accounts, Home Educating Our Autistic Spectrum Children includes a supplementary chapter on getting started with home education, written by a former advisory teacher for special needs, which offers a wealth of helpful tips and answers frequently voiced questions about teaching materials, curricula and socialisation. A separate chapter on home education and the law provides solid practical advice on legal rights and relations with the education authority.This sympathetic, readable book aims to give parents whose children are not receiving appropriate support at school the confidence to consider home education as a realistic option. The balance between true stories and practical advice ensures that this invaluable book will inspire and inform.
'If you are embarking on the home Education journey, or even thinking about it, we can recommend this book wholeheartedly.'- Communication 'The diversity of accounts is refreshing, with a wide range of viewpoints and home-educating approaches. There is thought-provoking debate, throughout several chapters, on the advantages and disadvantages of 'labelling' children, and a refreshing account with a twist at the end by 'Mark's Mum' in the chapter entitled Liberated by the Label. More of the issues discussed are not exclusive to autistic spectrum children, and the book deserves much wider readership. Education professionals at all levels would do well to read this book. I would recommend this book to anyone thinking about, or working with, autistic spectrum children whether or not they plan to home-educate.'- Education Now'This is an inspiring and often very moving book which I would recommend to all parents as it covers many core issues about education, parenting and psychology.'- Home Education Advisory Service
Terri Dowty is a musician and writer who lives in London and home educates her two sons. Her previous writings include Free Range Education: How Home Education Works. Kitt Cowlishaw obtained her degree in Linguistics from the University of Michigan. She was the creator of the first Computing for the Terrified course, which she launched at Oxford University in 1985 while on secondment to Somerville College as the IBM Visiting Fellow in Information Technology.
1. Introduction, Terri Dowty. 2. So What's the Problem with School? 3. Square Pegs Don't Fit Round Holes, Andrea Stephenson. 4. Home Truths, Elizabeth Pite. 5. Is This Normal? Jackie Stout. 6. But Will He Ever Speak to Me? Alan Phillips. 7. In the Real World, it's OK to be Different, Grace Carpenter. 8. An Inspiration To Us All, Karen Marsh. 9. Once a Homeschooler, Always a Homeschooler, Lise Pyles. 10. Being Himself, Anne Bedish. 11. The Difficult Child, Rachel Cohen. 12. Three Springs for a Summer, Margaret R. Paton. 13. Liberated by the Label, Mark's Mum. 14. Living Without the Label, Jan Fortune-Wood. 15. What Do I Do Next? Christine Waterman. 16. Home Education and the Law, Ian Dowty. Resources. Recommended Reading.
Find what you're looking for...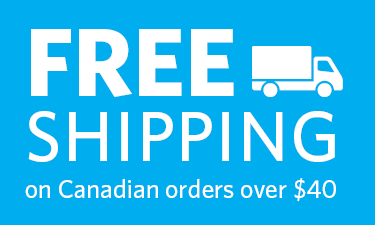 Publishers Represented
UBC Press is the Canadian agent for several international publishers. Visit our
Publishers Represented
page to learn more.