176 pages, 8 1/4 x 11 3/4
$36.95

Back Order
Ships in 4-6 weeks.
GO TO CART
Homegrown
Austin Music Posters 1967 to 1982
University of Texas Press
Before Austin became the "live music capital of the world" and attracted tens of thousands of music fans, it had a vibrant local music scene that spanned late sixties psychedelic and avant-garde rock to early eighties punk. Venues such as the Vulcan Gas Company and the Armadillo World Headquarters hosted both innovative local musicians and big-name touring acts. Poster artists not only advertised the performances—they visually defined the music and culture of Austin during this pivotal period. Their posters promoted an alternative lifestyle that permeated the city and reflected Austin's transformation from a sleepy university town into a veritable oasis of underground artistic and cultural activity in the state of Texas.
This book presents a definitive survey of music poster art produced in Austin between 1967 and 1982. It vividly illustrates four distinct generations of posters—psychedelic art of the Vulcan Gas Company, early works from the Armadillo World Headquarters, an emerging variety of styles from the mid-1970s, and the radical visual aesthetic of punk—produced by such renowned artists as Gilbert Shelton, Jim Franklin, Kerry Awn, Micael Priest, Guy Juke, Ken Featherston, NOXX, and Danny Garrett. Setting the posters in context, Texas music and pop-culture authority Joe Nick Patoski details the history of music posters in Austin, and artist and poster art scholar Nels Jacobson explores the lives and techniques of the artists.
Showcases a slice of [the city's long celebration of live music].
A sprawling illustrated monument to Austin music and culture.
Clubs close and are torn down. Bands break up. But posters endure as a history to admire.
Alan Schaefer is a lecturer in the Department of English at Texas State University and a
musician. Joe Nick Patoski has been writing about music and Austin for more than forty years. He
has authored books on Stevie Ray Vaughan, Selena, Willie Nelson, and the Dallas Cowboys; is
directing a film on Doug Sahm; and hosts the weekly Texas Music Hour of Power radio
show. Nels Jacobson has been researching, writing about, and creating poster art for over
thirty years. Under the moniker "Jagmo," he's designed posters for shows from Stevie Ray
Vaughan's "Rites of Spring" celebration in Austin to Los Lobos at San Francisco's storied
Fillmore. His work is archived at the Rock and Roll Hall of Fame. Jacobson serves on the
board of the Rock Poster Society, and he is a founding director of both the South Austin
Popular Culture Center and the American Poster Institute. In addition to his poster
scholarship and design work, he has been practicing copyright law since 1995.
Preface
It All Started Here (Joe Nick Patoski)
Colorful Tales and Early Techniques: Postering in Austin (Nels Jacobson)
The Posters

Vulcan Gas Company
Blues Portraits
Reimagining Texas
Traveling Bands
Punk and the New Waves

List of Posters
Bibliography
Acknowledgments
Find what you're looking for...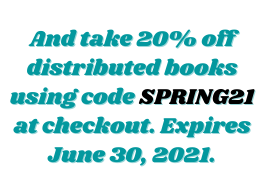 Publishers Represented
UBC Press is the Canadian agent for several international publishers. Visit our
Publishers Represented
page to learn more.