$26.95

Back Order
Ships in 4-8 weeks.
GO TO CART
Homespun Remedies
Strategies in the Home and Community for Children with Autism Spectrum and Other Disorders
Jessica Kingsley Publishers
Homespun Remedies provides creative, practical strategies for helping children with autism spectrum disorders (ASDs) to function effectively at home and in the community.Dion E. Betts and Nancy J. Patrick offer sensible and specific approaches to tackling day-to-day problems faced by parents and carers, such as bathing, feeding, haircuts, and shopping. The book is split into four parts, covering home life, community, hygiene, and schools and organizations, and common problem areas are listed alphabetically and supplemented with "homespun" tips and advice. The book is peppered with vignettes and stories of real-life situations and successes.This accessible resource encourages parents and carers to think in autism - to take the perspective of an ASD child and work to make their environment a friendlier place. Homespun Remedies advocates small and simple changes that result in big improvements in the quality of life for children, their families and carers.
`Written by professionals, who also have personal experience of living with a child with special needs, this book offers solutions to specific difficulties commonly experienced by children with Autistic Spectrum Disorder (ASD). From hair cuts to homework, the solutions offered revolve around core principles of providing predictability and structure whilst utilizing visual prompts where possible.'- youthinmind.co.uk`Homespun remedies is a useful source of reference for anyone living or working with a child with ASD. It is presented in a practical and easy reading style, on a topic that can be complex and very difficult to understand at times. Some of the common daily problems facing children with ASDs are touched on in a clear and simple manner and parents may find comfort and reassurance in reading other parents' experiences of these.'-The Frontline of Learning Disability, Autumn 2006`The book has an easy-to-read style, and can either be read straight through or dipped into for advice. It gives a good impression of the variety of difficulties families with ASD have to cope with, and how to overcome or cope with them.' - Education Otherwise`Betts and Patrick have successfully managed to describe many handy hints used by parents of children with Autistic Spectrum Disorder that have proved valuable in understanding better the implications of disorders of communication, social relatedness, and self regulation found in children with Autistic Spectrum Disorder (ASD). They give many examples of simple interventions that parents can use to help their child with ASD to cope better with the daily demands made on the child, to reduce stress and to make more sense of the world Homespun Remedies is easy and enjoyable to read and it will help parents/carers and those unfamiliar with ASD to gain an introductory picture of what it means to live with ASD and how to remedy some of the difficulties associated with it.' - Support for Learning`This useful book, in jargon free, plain english, covers issues concerning all problem areas. It is suitable for anyone involved with the care of children. It is ideal for child minders with no previous experience in this field, who are asked to care for a child in the Autistic Spectrum, this book is an expert on hand'. - National Child Minding Organisation`The book itself provides original and creative approaches to supporting children with autistic spectrum disorders in their homes and communities'.- Current Awareness Service
Dion E. Betts is a special education administrator, adjunct professor, writer, and presenter. He and his wife have five children, one of whom has AS. They live in Lancaster, Pennsylvania. Nancy J. Patrick is assistant professor of special education at Messiah College, Grantham, Pennsylvania. She is an author, teacher, writer, and presenter. She lives near Harrisburg, Pennsylvania, with her husband and their three children, one of whom has a disability.
A note on the book. Introduction: What is So Special about Children with Autism Spectrum Disorders? 1. Home Life. Babysitters. Bees. Breastfeeding. Discipline. Dogs. Finances. Food. Friendships. Holidays. Marriage issues. Mealtimes. Morning and nighttime routines. Noise. Organization. Preferences. Respite care. Restaurants. Siblings and other relatives. Support groups. Talking about disabilities. Tantrums. Telephone skills. Textures and temperatures. Weather. 2. Hygiene. Bath time. Brushing teeth. Clothes. Grooming. Hair cuts. Nail clipping. Toilet training. 3. Community. Airplanes. Birthday parties. Car travel. Hotels and vacations. Play dates. Shopping. Shoe stores. Swimming pools. Visiting other families. 4. Medical. Dentist and doctor visits. Emergencies. Emergency phone calls. Immunizations. Medications. 5. Schools and Organizations Breaks. Bus rides. Clubs. Evaluations. Hobbies. Homework. Mental health agencies. Religious services. Report cards. School lunches. School team meetings. Sports: Hallie's story. Sports: John's story. Teacher assistants. Therapists. Valentine's Day. 6. Tools for Adapting the Environment for Success. Behavior plans. Choice boards. Direct instruction. First-then statement cards. Macro and micro schedules. Role-playing. Scripting. Symbol communication systems. Task analysis. Wait boxes. Conclusion. References.
Find what you're looking for...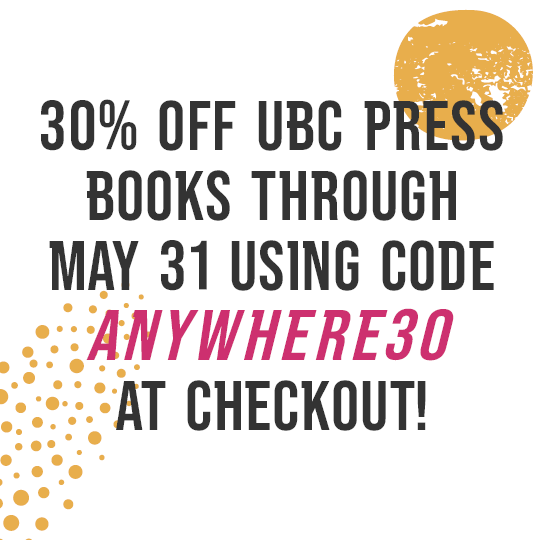 Stay Informed
Receive the latest UBC Press news, including events, catalogues, and announcements.
Publishers Represented
UBC Press is the Canadian agent for several international publishers. Visit our
Publishers Represented
page to learn more.