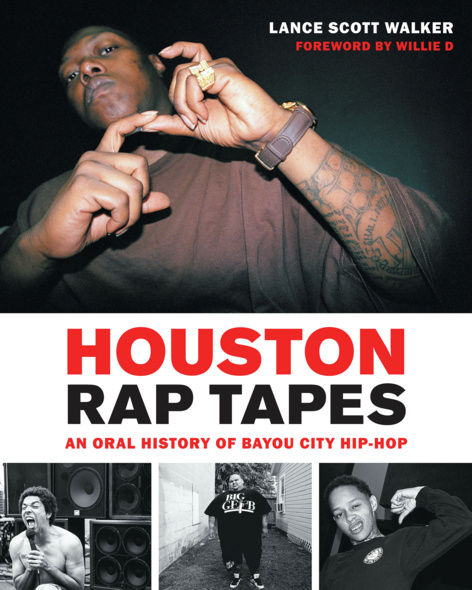 Houston Rap Tapes
An Oral History of Bayou City Hip-Hop
University of Texas Press
The neighborhoods of Fifth Ward, Fourth Ward, Third Ward, and the Southside of Houston, Texas, gave birth to Houston rap, a vibrant music scene that has produced globally recognized artists such as Geto Boys, DJ Screw, Pimp C and Bun B of UGK, Fat Pat, Big Moe, Z-Ro, Lil' Troy, and Paul Wall. Lance Scott Walker and photographer Peter Beste spent a decade documenting Houston's scene, interviewing and photographing the people—rappers, DJs, producers, promoters, record label owners—and places that give rap music from the Bayou City its distinctive character. Their collaboration produced the books Houston Rap and Houston Rap Tapes.
This second edition of Houston Rap Tapes amplifies the city's hip-hop history through new interviews with Scarface, Slim Thug, Lez Moné, B L A C K I E, Lil' Keke, and Sire Jukebox of the original Ghetto Boys. Walker groups the interviews into sections that track the different eras and movements in Houston rap, with new photographs and album art that reveal the evolution of the scene from the 1970s to today's hip-hop generation. The interviews range from the specifics of making music to the passions, regrets, memories, and hopes that give it life. While offering a view from some of Houston's most marginalized areas, these intimate conversations lay out universal struggles and feelings. As Willie D of Geto Boys writes in the foreword, "Houston Rap Tapes flows more like a bunch of fellows who haven't seen each other for ages, hanging out on the block reminiscing, rather than a calculated literary guide to Houston's history."
Houston Rap Tapes is a book that any self-respecting hip-hop head should read. Through copious amounts of research, care, and empathy, Walker allows the city of Houston to tell its story the way it deems fit.
One of the best specific explorations of hip-hop you'll ever find.
Houston...is changing. Books like Houston Rap Tapes help put on record the history and creativity that have long bubbled in the city's core neighborhoods.
Lance Scott Walker…is a historian with a capital H. What I enjoyed most about this book is that great lengths were taken to include participants at all levels of exposure, from mainstream to underground.
The oral histories, drawing on interviews conducted from 2005 to 2017, highlight the connections between the artists and the community they built.
I want this Houston hip-hop oral history book…because it details an essential rap locale via interviews with H-Town titans including Scarface and Slim Thug.
[Walker's] documentation may be more crucial now than ever.
For Houston, this book is iconic because local voices break down the models that they embedded in early 'Hustletown' culture that are still alive to this day as underground Texas rappers attempt to adapt to the streaming era.
An authoritative history of one of America's most innovative and radical music scenes…[Lance Scott Walker] offers a dream realized for fans of Houston's explosive rap scene.
[Houston Rap Tapes] is a guide on how to appropriately archive and document regional rap over a generational timeline. It's gold.
Houston Rap Tapes tells a story. Houston, Texas, is a bona fide hip-hop city. It has a history, it has its b-boys, it has its graf artists, its DJs and its rappers that the people have supported since the beginning, and I love them. This book reflects that.
Lance Scott Walker has written for the Houston Chronicle, Houston Press, Red Bull Music Academy, Vice, Wondering Sound, Local Houston, and Free Press Houston. He is the host of Houston Rap Tapes Radio and the founder of the live writers series Evil Hour Evening Reading.
Foreword by Willie D
Preface by Lance Scott Walker
Foundation

MC Wickett Crickett (2010)
DJ Steve Fournier (2016)
Darryl Scott (2007)
Captain Jack (2011)
Pam Collins (2012)
Jazzie Redd (2016)

Rhinestone

DJ Ready Red (2008)
Willie D (2007)
Ricky Royal (2012)
Romeo Poet (2012)
Elite Al-B (2012)
Raheem (2008)
Lil' Troy (2010)
Scarface (2017)
Def Jam Blaster (2016)
Sire Jukebox (2016)

Southside

K-Rino (2006)
DJ Domo (2007)
Rob Quest (2017)
N.O. Joe (2017)
DJ Styles (2014)
Matt Sonzala (2012)
Big Mike (2011)
Lez Moné (2017)
The ARE (2007)
K-Otix (2008)
Craig (BBC) Long (2007)
Murder One (2008)
Point Blank (2011)
Dope E. (2010)
Top Dog (2007)
Snapp of The Niyat (2017)
B-1 (2010)
Cl'Che (2010)
Justice Allah (2011)
Z-Ro (2011)
380 Dat Lady (2014)
KB Da Kidnappa (2011)
Icey Hott (2012)
DJ Gold (2011)
Klondike Kat (2012)
Russell Washington (2011)
DJ Chill (2007)
Shorty Mac (2008)
Lil' Keke (2006)
Big DeMo (2011)
Wood (2008)
LOS (2011)
Southside Playaz (2006)
DJ DMD (2011)
Bun B (2006)

Northside

G-Dash (2006)
Mike Moe (2010)
Salih Williams (2007)
Paul Wall (2011)
Slim Thug (2013)
Meshah Hawkins (2011)
Kay of The Foundation (2017)

Future

Big Gerb (2014)
Cal Wayne (2017)
Dr. Robert S. Muhammad (2011)
OMB Bloodbath (2017)
B L A C K I E (2017)

Acknowledgments
Related Titles
House of Hits
The Story of Houston's Gold Star/SugarHill Recording Studios
By Andy Bradley and Roger Wood
DJ Screw
A Life in Slow Revolution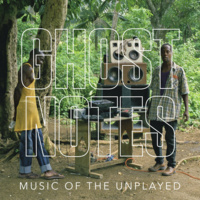 Ghostnotes
Music of the Unplayed
By B+
‹
›
Find what you're looking for...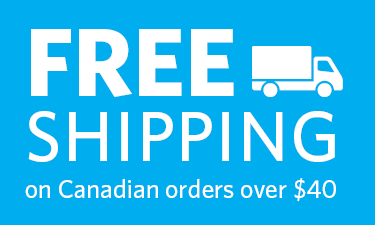 Stay Informed
Receive the latest UBC Press news, including events, catalogues, and announcements.
Publishers Represented
UBC Press is the Canadian agent for several international publishers. Visit our
Publishers Represented
page to learn more.