How to Succeed at University (and Get a Great Job!)
Mastering the Critical Skills You Need for School, Work, and Life
Going to university is an exciting time of life that involves many things: learning, meeting new people, making decisions, building relationships, and gaining greater independence. But getting a university education can also be a source of undue stress. What courses should I take? What program should I choose? Will I get a job after graduation? It's easy to become discouraged when you don't see what relationship studying Plato, Shakespeare, or Sartre has to the real world.
How to Succeed at University (and Get a Great Job!) shows that the best preparation for success at life and on the job is succeeding at university. Oral presentations, teamwork, meeting deadlines, overcoming challenges, locating information, explaining events, writing well, and dealing with people in authority are essential in any professional job. These same skills are also vital for becoming a strong student. This book gives you advice and strategies, along with real-life examples, on how to improve the skills that guarantee success at school, work, and in life. More than that, by mastering these easy-to-learn skills, you will also have time to enjoy all the other benefits that a university education provides.
This practical guide is meant for university students and graduates, college and high school students, as well as instructors, guidance counsellors, and parents. By answering many of the questions that students and recent graduates have about succeeding in their courses and in their post-school careers, this book shows that the path from university to the real world is straightforward and exciting if you know what you are doing.
This book will show you how to:
Develop strong communication skills
Select the right courses and choose a program
Organize and manage your time
Write essays and prepare for exams
Take notes in classes
Adapt to changing circumstances
Problem solve
Develop positive attitudes
Manage social media
Prepare a powerful resume
Shine in job interviews
Succeed in your career
An excellent resource for university, college, and high school students and graduates, as well as instructors, guidance counsellors, and parents.
Thomas R. Klassen is a professor in the Department of Political Science and in the School of Public Policy and Administration at York University in Toronto. He has written widely on a number of topics, including retirement, pensions, unemployment, immigration, gambling, and discrimination. His most recent book is Retirement in Canada. His articles on current affairs appear in newspapers and other outlets. In addition to teaching in a variety of disciplines – including sociology, political science, labour studies, public policy, and business administration – Professor Klassen has worked in both the private and public sectors. He particularly enjoys collaborating with others and is part of several large-scale writing, research, and international development projects with colleagues around the world.
John A. Dwyer is a professor emeritus in the Department of Humanities at York University in Toronto. His research interests are the Scottish Enlightenment and Eighteenth-Century Sentimentalism. He has published extensively on the philosopher Adam Smith and the novelist Henry Mackenzie. He has also written a textbook used by business schools, Business History: Canada in the Global Community. A gifted teacher and winner of many awards for his classroom activities, he has taught nearly everything from natural science, history, ethics, and business. Most recently he taught a course titled "On Love." In addition to being a professor, he worked for many years as an administrator and consultant.
Preface
1 University as Preparation for a Great Job
What's university all about?
What to expect after graduation
Will I get a well-paid job?
How to select courses
Mature, returning, and part-time students
What job-related skills can I learn in my courses?
2 Skills for Success at School and Work
Oral presentations
Group work
Being a proactive professional
Using numbers
Taking notes
Getting yourself organized
3 Prospering in the Classroom and Workplace
Exams, a fact of life
Strategies for multiple-choice exams
Strategies for written exams
The usefulness of essays
Writing for the academic reader
How to organize an essay
The basic structure of an essay
Essay writing as a process
Common essay-writing errors
Lab reports and similar assignments
The last word
4 Strengthening Your Critical Skills
What are critical skills?
Communication and critical thinking
Strengthening your critical skills
The limitations of narrative
Contextualizing information
The significance of theories
Theoretical levels and forms
Practical tips to help you on your way
5 Active Listening and Active Reading
Passive listening
Active listening
Active reading
Reading at an academic level
Perfecting your skills
6 Researching a Topic
Rules of thumb for researchers
Two research strategies
7 Practical Problem Solving for School, Work, and Life
Why applied problem solving is so important
Problem solving as a process
Step one: defining the problem
Step two: discovering causes
Step three: establishing solutions
Step four: making a choice
Step five: implementation
Step six: benchmarking and evaluating
Step seven: remaining vigilant
Problem solving as a life skill
8 Creative Problem Solving for Life and Work
Relation to problem solving
The rigid structures of the mind
Creative problem-solving techniques
Creatively reconfiguring the problem
Maximizing creative solutions
The right environment for creative thinking
9 Finding and Getting the Great Job
The importance of networking
Resumes
The cover letter
Networking and the information interview
The real interview
Decoding interview questions
Interview styles
References
After the interview
10 Managing Social Media
Five rules for social media
Social media and relationship building
Branding yourself
Internet dating as metaphor
11 Success at Work and Beyond
The first job
Staying sharp
Dealing with the transition
Graduate, professional, vocational, and on-line education
Further success
Notes; More Resources
Related Titles
It's All Good (Unless It's Not)
Mental Health Tips and Self-Care Strategies for Your Undergrad Years
You @ the U
A Guided Tour through Your First Year of University
By Janet Miller; Foreword by Roy Bear Chief
The Successful TA
A Practical Approach to Effective Teaching
By Kathy M. Nomme and Carol Pollock
‹
›
Find what you're looking for...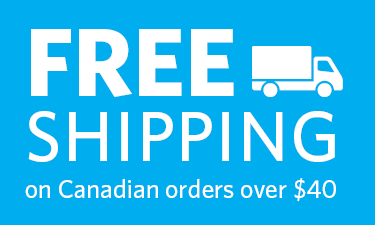 Stay Informed
Receive the latest UBC Press news, including events, catalogues, and announcements.
Publishers Represented
UBC Press is the Canadian agent for several international publishers. Visit our
Publishers Represented
page to learn more.