Howling for Justice
New Perspectives on Leslie Marmon Silko's Almanac of the Dead
The University of Arizona Press
More than twenty years after its publication in 1991, Leslie Marmon Silko's monumental novel Almanac of the Dead continues to disconcert, move, provoke, and outrage readers. In a work that is overtly and often uncomfortably political, Silko's overflowing cast of characters includes representatives from a range of cultures and communities who are united by common experiences of dispossession, disenfranchisement, exploitation, and poverty. Clearly, Silko's depiction of a social uprising that draws together the indigenous People's Army of the Americas and the American Army of the Homeless triggered—and was designed to trigger—a range of reactions among readers and critics alike.
 
Howling for Justice actively engages with both the literary achievements and the politics of Silko's text. It brings together essays by international scholars reacting to the novel while keeping in mind its larger concern with issues of social justice, both local and transnational. Aiming both to refocus critical attention and open the book to a broader array of readers, this collection offers fresh perspectives on its transnational vision, on its sociocultural, historical, and political ambitions, and on its continued relevance in the twenty-first century. The essays examine and explain some of the key points that readers and critics have identified as confusing, problematic, and divisive. Together, they offer new ways to approach and appreciate the text.
 
The book concludes with a new, never-before-published interview in which Silko reflects on the twenty years since the novel's publication and relates the concerns of Almanac to her current work.
There has not been a previous collection on this incredibly significant text.'—Lisa Tatonetti, co-editor of Sovereign Erotics: A Collection of Two-Spirit Literature
 
Praise for Almanac of the Dead
'Silko's ambitious but meandering novel undertakes an epic narrative, heavy with intrigue and carnage, about an apocalyptic Native American insurrection.'—Publishers Weekly
 
'A chillingly dark vision of corruption, despair, and chaos in the Americas, where a Native new world order appears ready to begin.'—Kirkus Reviews
This collection develops, rather than rehashes, key themes in Almanac criticism, and makes it an essential addition to studies of Silko and contemporary Native American writing.'—Excursions ?

'A welcome addition to critical and theoretical discussions revolving around Silko's reader-polarizing Almanac of the Dead.'—Tribal College Journal
 
Rebecca Tillett is a senior lecturer in the School of American Studies at the University of East Anglia. She is the author of Contemporary Native American Literature, and co-editor of Indigenous Bodies: Reviewing, Relocating, Reclaiming. She is a co-founder of the Native Studies Research Network, UK.
Acknowledgments
Part I. Introduction
1. Almanac Contextualized
Rebecca Tillett
2. "Sixty Million Dead Souls Howl for Justice in the Americas!": Almanac as Po liti cal Activism and Environmental and Social Justice
Rebecca Tillett
Part II. Tales of Trauma
3. Writing the Unthinkable: Leslie Marmon Silko's Almanac and Toni Morrison's Beloved
Annette Van Dyke
4. The Black Indian with One Foot: Reading Somatic Difference and Disability in Almanac
Keely Byars- Nichols
5. Disease, Disability, and Human Debris: The Politics of Medical Discourse in Silko's Almanac
Joanna Ziarkowska
Part III. Allegories of Apocalypse
6. "Now We Know that Gay Men Are Just Men After All": Abject Sexualities in Silko's Almanac
Dorothea Fischer- Hornung
7. Silko's Almanac: Engaging Marx and the Critique of Capitalism
Amanda Walker Johnson
8. Rooted in the Americas: Almanac and Silko's Environmental Ethic
Graeme Finnie
9. Unearthing the Urban: City Revolutions in Silko's Almanac
Ruxandra Radulescu
Part IV. Transformation and Re sis tance
10. The Hemispheric Webs of the Sacred and Demonic in Silko's Gothic Almanac
Susan Berry Brill de Ramírez
11. Competing Mythologies of Inevitability and Silko's Almanac
Jessica Maucione
12. The Ground of Ethics: Arrowboy's Ecologic in Almanac
David L. Moore
13. Indigenous Cosmopolitics and the Reemergence of the Pluriverse
Joni Adamson
Afterword. Almanac: Reading Its Story Maps after Twenty Years: An Interview with Leslie Marmon Silko
Laura Coltelli

Selected Bibliography
Contributors
Index
Find what you're looking for...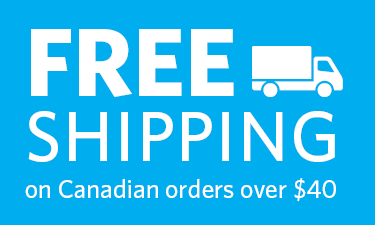 Publishers Represented
UBC Press is the Canadian agent for several international publishers. Visit our
Publishers Represented
page to learn more.