CA$43.95

Back Order
Ships in 4-6 weeks.
GO TO CART
Human Ecology
How Nature and Culture Shape Our World
Humans have always been influenced by natural landscapes, and always will be—even as we create ever-larger cities and our developments fundamentally change the nature of the earth around us. In Human Ecology, noted city planner and landscape architect Frederick Steiner encourages us to consider how human cultures have been shaped by natural forces, and how we might use this understanding to contribute to a future where both nature and people thrive.
 
Human ecology is the study of the interrelationships between humans and their environment, drawing on diverse fields from biology and geography to sociology, engineering, and architecture. Steiner admirably synthesizes these perspectives through the lens of landscape architecture, a discipline that requires its practitioners to consciously connect humans and their environments.  After laying out eight principles for understanding human ecology, the book's chapters build from the smallest scale of connection—our homes—and expand to community scales, regions, nations, and, ultimately, examine global relationships between people and nature.
 
In this age of climate change, a new approach to planning and design is required to envision a livable future. Human Ecology provides architects, landscape architects, urban designers, and planners—and students in those fields— with timeless principles for new, creative thinking about how their work can shape a vibrant, resilient future for ourselves and our planet.
By establishing a common framework for communication across disciplines, Steiner provides a common way of seeing—whether from the space shuttle window or a 25X-power microscope—down the tangled path of natural systems and human knowledge toward a sustainable future.
Human Ecology presents the reader with a rich overview of human's struggle to understand, interpret, and organize our world. This book is tailored for those who enjoy an intellectual immersion into the theoretical and practical challenges of addressing the environmental crisis…and should be of interest to academics, professionals, and the general public.
Thoughtful and articulate' 
Steiner's book joins May Watts' Reading the Landscape and Aldo Leopold's A Sand County Almanac as a guide to carefully seeing and critically evaluating the landscape around us.
[Steiner's] approach in examining the relevancy of human ecology to planning and design is not to tell us what to do, or how to do it; instead he takes us on a journey of discovery that leaves us to continue making our own discoveries. The narrative style, comprehensive review of relevant literature, and generous endnotes make this not only a joy to read, but also a trove of scholarly references enticing the reader to explore further.
In an era when we rarely take the time to plan the consequence of our actions, Human Ecology renews the call for learning the big lesson from natural systems…Steiner's work adds another sorely needed and complete examination of the underpinnings of a sustainable design process.
Rather than a definitive text on human ecology, as the title might imply, we are treated to an essay, a personal exploration of the intellectual eddies and meaningful moments that have shaped [Steiner's] experience of human settlements, from Austin to Rome.
A genial introduction to ecology, urban spaces, and their surroundings.
Human Ecology is a fascinating, scholarly examination of the 'human ecology', or the interplay between humans and environment. ... A 'must-read' for environmental scientists, landscape planners, municipal leaders, and concerned citizens
Steiner leads us to discoveries in our own homes and yards as well as in neighborhoods, cities, and the countryside…[uncovering] layer after delightful layer of insight into the intertwining arms of nature and people… Dig deeply; herein lies a treasure trove of wisdom.
Frederick Steiner makes ecology very human, pure and simple… he weaves a regional cross-cultural 'humanitas' back into the sometimes antiseptic field of human ecology. We need Steiner and, although she never complains, so does Nature.
I recommend this book as essential reading for those who dare seek fresh perspectives on the many relationships between humans and their environments.
Frederick Steiner is dean of the School of Architecture at the University of Texas, Austin. His books include Design for a Vulnerable Planet; The Living Landscape; To Heal the Earth with Ian McHarg; and Urban Ecological Design with Danilo Palazzo.
Foreword
Preface
Introduction: The Subversive Subject
 
Chapter 1. Fundamental Principles of Human Ecology
Chapter 2. Habitat
Chapter 3. Community
Chapter 4. Landscape
Chapter 5. The Ecological Region
Chapter 6. Nation, State, and Nation-State
Chapter 7. The Green Chaos of the Planet
Chapter 8. Following Nature's Lead
 
Acknowledgments
Notes
Bibliography
Index
Find what you're looking for...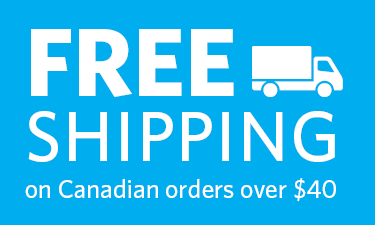 Stay Informed
Receive the latest UBC Press news, including events, catalogues, and announcements.
Publishers Represented
UBC Press is the Canadian agent for several international publishers. Visit our
Publishers Represented
page to learn more.