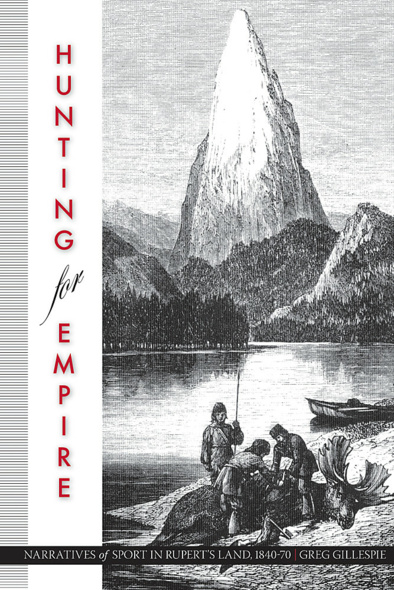 Hunting for Empire
Narratives of Sport in Rupert's Land, 1840-70
Hunting for Empire offers a fresh cultural history of sportand imperialism. Greg Gillespie integrates critical perspectives fromcultural studies, literary criticism, and cultural geography to analyzethe themes of authorship, sport, science, and nature. In doing so heproduces a unique theoretical lens through which to studynineteenth-century British big-game hunting and exploration narrativesfrom the western interior of Rupert's Land.
Sharply written and evocatively illustrated, Hunting forEmpire will appeal to students and scholars of culture, sport,geography, and history, and to general readers interested in stories ofhunting, empire, and the Canadian wilderness.
This short work has much to commend it. For a start, it has an extremely clever title. […] Second, it is relatively concise, fluently written, and interestingly illustrated. And third, it has a thorough and valuable foreword (more substantial than many of the genre) by Graeme Wynn, the general editor of the Nature/ History/ Society series in which it appears ... This book would be of interest to all who work, on an international basis, on the relationship of Europeans to land, peoples, wildlife, and landscape. Where-as North American history is too often treated in isolation, here we have a serious attempt to set it into wider global phenomena.
A distinct contribution to a growing body of work interrogating the origins, character, and functioning of imperial knowledge systems in colonial spaces ... Neither unreflexively 'traditional' nor unabashedly deconstructionist in its approach, Hunting for Empire helps point the way toward a vigorous and vital history for the twenty-first century.
An innovative examination of material not often covered in Canadian historiography ... By situating the discussion so effectively in the context of current work in cultural history, Hunting for Empire provides an excellent way of encouraging readers to examine published materials in a new light.
Greg Gillespie is an assistant professor in theDepartment of Communications, Popular Culture, and Film at BrockUniversity.
Contents
Figures
Foreword: Documenting the Exotic / Graeme Wynn
Acknowledgments
Introduction
1 An Imperial Interior Imagined
2 The Prefatory Paradox: Positivism and Authority in HuntingNarratives
3 Cry Havoc? British Imperial Hunting Culture
4 The Science of the Hunt: Mapmaking, Natural History, andAcclimatization
5 Hunting for Landscape: Social Class and the Appropriation ofthe Wilderness
6 From Colonial to Corporate Landscapes
Notes
Bibliography
Index
Find what you're looking for...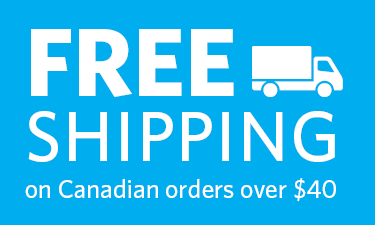 Publishers Represented
UBC Press is the Canadian agent for several international publishers. Visit our
Publishers Represented
page to learn more.