$22.95

Back Order
Ships in 4-6 weeks.
$78.00

Back Order
Ships in 4-6 weeks.
GO TO CART
I Met Loh Kiwan
University of Hawai'i Press
This poignant short novel follows North Korean refugee Loh Kiwan to a place where he doesn't speak the language or understand the customs. His story of hardship and determination is gradually revealed in flashbacks by the narrator, Kim, a writer for a South Korean TV show, who learned about Loh from a news report. She traces his progress from North Korea to Brussels to London as he struggles to make his way and find a home in an unfamiliar world.
Readers come to see that Kim, too, has embarked on a journey, one driven by her need to understand what drives people to live, even thrive, despite tremendous loss and despair. Her own conflicted feelings of personal and professional guilt are mirrored in the novel's other characters: Jae, Kim's romantic interest and producer of the TV show she once wrote for; Yunju, a young cancer victim whose illness she now regrets exploiting; Pak, a doctor who helped Loh in Brussels, yet suffers deep remorse over the many life and death decisions he has made for his patients. Cho Haejin weaves these characters into a story of hope and trust, one that asks basic questions about what it means to be human and humane.
First published in 2011 in South Korea, this timely book won the 2013 Shin Dong-yup Prize for Literature.
Cho Haejin's award-winning work tells us much more than the story of a North Korean refugee, the eponymous Loh Kiwan. A story about a story (a retelling of Loh's diary), I Met Loh Kiwan intertwines multiple lives in unexpected and unsettling ways. Set in Belgium, Cho's novella moves beyond ideological bifurcations and the Korean peninsula to offer a compelling meditation on human suffering, empathy, and desire. Expertly translated by Ji-Eun Lee, this is a must-read for anyone interested in the exciting world of contemporary Korean literature.
In Loh Kiwan, Cho has created an idealized vision of the North Korean refugee around whom is organized a quest for truth and authenticity in human relations. Her work is both captivating and moving.
Haejin Cho (Author)
Since winning the Munye Chungang's Newcomer's Award for her writing debut in 2004, Cho Haejin has solidified her reputation as one of South Korea's major writers with four novels and three collections of short stories. Her works have been shortlisted for most of the major literary awards in Korea and won several, including the 2016 Yi Hyo-seok Literary Prize and the 2013 Shin Dong-yup Prize for Literature for the novel I Met Loh Kiwan. Described as a writer of compassion and tenderness, her works highlight people pushed to the margins of society, people viewed as "others" (t'aja) by those, both within Korea and beyond, who inhabit society's presumed mainstream.
Ji-Eun Lee (Translator)
Ji-Eun Lee is associate professor of Korean language and literature at Washington University in St. Louis.

Find what you're looking for...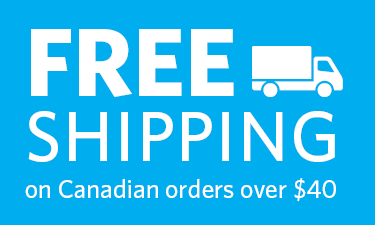 Publishers Represented
UBC Press is the Canadian agent for several international publishers. Visit our
Publishers Represented
page to learn more.