72 b&w photos and illustrations
$95.00

Back Order
Ships in 2-5 weeks.
GO TO CART
SAMPLE CHAPTER
Images in Asian Religions
Text and Contexts
The study of images in Asian religions has tended to emphasize the centrality of image worship in both Hinduism and Buddhism. Images in Asian Religions offers a challenge to any simple understanding of the role of images by looking at aspects of the reception of image worship that have only begun to be studied, including the many hesitations that Asian religious traditions expressed about image worship.
Written by eminent scholars of anthropology, art history, and religion with interests in different regions (India, China, Japan, and Southeast Asia), this volume takes a fresh look at the many ways in which images were defined and received in Asian religions. Areas addressed include the complex, fluid, and contested nature of the religious image; the reception of images within the intellectual culture of Hinduism and Buddhism; and the importance of historical and cultural context in the study of religious images.
This compelling collection, demonstrating the range of debate over practices of image worship, will expand our appreciation of the objects that serve, for many, as supports of divine presence. Of primary interest to scholars of Asian religions, it will also appeal to art historians, anthropologists, semioticians, and students of religion who concern themselves with images, icons, and material culture.
The essays are uniformly informative and well written. All of the essays in this collection are well-written and insightful. They certainly fulfill their mandate of dealing with images in Asian religions.
Phyllis Granoff and Koichi Shinohara are both professors in the Department of Religious Studies at Yale University.

Contributors

Foreword

Acknowledgments

Introduction

 

Part 1: Defining Images: The Sacred Objects of Indian Religions

1. Images and Their Ritual Use in Medieval India: Hesitations and Contradictions

2. Theology as History: Divine Images, Imagination, and Rituals in India

3. Of Metal and Clothes: The Location of Distinctive Features in Divine Iconography

 

Part 2: Images and the Elite Intellectual Culture: Accommodations and Ambiguities

4. At the Right Side of the Teacher: Imagination, Imagery, and Image in Vedic and Saiva Initiation

5. The Competing Hermeneutics of Image Worship in Hinduism (Fifth to Eleventh Century AD

6. Stories of Miraculous Images and Paying Respect to the Three Jewels: A Discourse on Image Worship in Seventh-Century China

 

Part 3: Recreating the Context of Image Worship: Case Studies

7. Icon and Incantation: The Goddess Zhunti and the Role of Images in the Occult Buddhism of China

8. The Tenjukoku Shucho Mandara: Reconstruction of the Iconography and Ritual Context

9. Obaku Zen Portrait Painting and Its Sino-Japanese Heritage

10. Ritual and Image at Angkor Wat

 

Index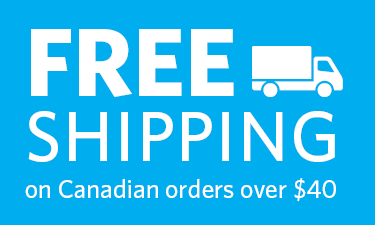 Find what you're looking for...
Publishers Represented
UBC Press is the Canadian agent for several international publishers. Visit our
Publishers Represented
page to learn more.