$43.95

Back Order
Ships in 4-6 weeks.
GO TO CART
Imagine a City That Remembers
The Albuquerque Rephotography Project
University of New Mexico Press
Imagine a City That Remembers grew out of a series of articles and photographs published in the Albuquerque Tribune in 1998 and 1999. This expanded and updated collection revisits Albuquerque nearly twenty years after the original articles were written. It juxtaposes historic and contemporary photographs of Albuquerque to show diverse moments in the city's history and development. The authors, ardent defenders of the vitality of Albuquerque's past, contend that the city is still small enough to be in touch with its history and argue that what makes Albuquerque a great place is the continued presence of its strong traditions. They further believe that preserving Albuquerque's natural and cultural heritage is critical to the city's future. Throughout, both express a deep understanding for this complicated, beautiful, and often misunderstood place.
The contrasting voices of Childs, a transplant from the Pacific Northwest, and Anella, an Albuquerque native, provide valuable insight and perspective on the city's rich history.'--Albuquerque the Magazine
These essays and photos withstand the tests of time and remain ever relevant to understanding and defending our beloved Albuquerque. . . . This book simultaneously looks to past and future and develops an urban application of our concept of querencia, that bedrock love of place that underlies the best planning and development and architecture.'--Enrique R. Lamadrid, author of Amadito and the Hero Children: Amadito y los Niños Héroes
This book is about us--our environment, history, economy, and the diverse cultural values that shape the complex warp and weft of Albuquerque's daily fabric.'--David E. Stuart, author of The Ancient Southwest: Chaco Canyon, Bandelier, and Mesa Verde, Revised Edition
Imagine a City That Remembers gives light to the stories of a place that we love not only for its acequias, its bosque, and its open spaces, but for its quirkiness, its cultural mix, and its deep difference from other, more homogenized places.'--Dede Feldman, author of Inside the New Mexico Senate: Boots, Suits, and Citizens
Anthony Anella, a conservationist and architect, is the coauthor of Saving the Ranch: Conservation Easement Design in the American West. He is also the founder of the Leopold Writing Program, a New Mexico nonprofit dedicated to promoting environmental ethics through the written word. Mark C. Childs is the associate dean for research and a professor of architecture at the University of New Mexico. He is also the author of Squares: A Public Place Design Guide for Urbanists (UNM Press) and the coauthor of the award-winning The Zeon Files: Art and Design of Historic Route 66 Signs (UNM Press).
Foreword
V. B. Price
Preface
Anthony Anella
Acknowledgments

Never Say Good-Bye
Anthony Anella
A City Shaped by Water
Mark C. Childs
Banking's Interest in Albuquerque's Future
Anthony Anella
Central's Fate
Mark C. Childs
How Parks Pay
Anthony Anella
Making a Civic Splash
Mark C. Childs
Remember the Alamo
Anthony Anella
When Downtown Delivered
Mark C. Childs
Save the School's Spirit
Anthony Anella
Still the Champion
Mark C. Childs
Reviving Downtown
Anthony Anella
A Salute to Souvenirs
Mark C. Childs
The University of New Mexico and Albuquerque
Anthony Anella
Elements of Style
Mark C. Childs
The "Pueblo on the Mesa"
Anthony Anella
Ancestors
Mark C. Childs
Acequia Culture and Community Spirit
Anthony Anella
Learning from Los Griegos
Mark C. Childs
Imagine a City That Remembers
Anthony Anella
Telling City Stories
Mark C. Childs
The Genius of Albuquerque
Anthony Anella
Learning from Breaking Bad
Mark C. Childs
Learning from Martíneztown
Anthony Anella
The Orphan Signs
Mark C. Childs
Walking the Walk
Mark C. Childs
Afterword
Mark C. Childs

Notes on Rephotography
Bibliography
About the Authors
Index
Find what you're looking for...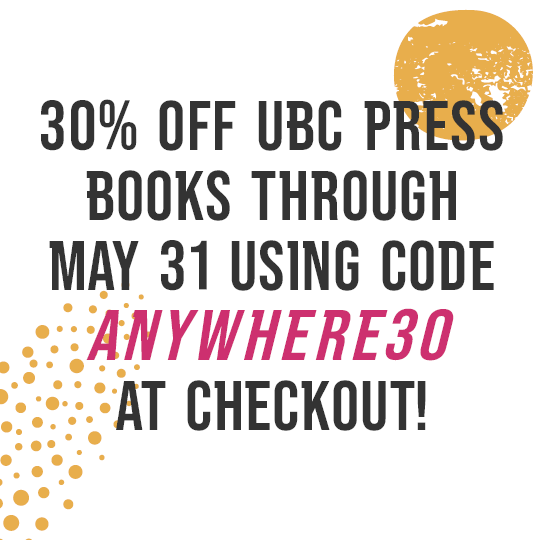 Stay Informed
Receive the latest UBC Press news, including events, catalogues, and announcements.
Publishers Represented
UBC Press is the Canadian agent for several international publishers. Visit our
Publishers Represented
page to learn more.