Improving Children's Services Networks
Lessons from Family Centres
Jessica Kingsley Publishers
Designed to meet a range of day care needs for individuals, families or wider communities, Family Centres are central to the government's provision of effective child care services.The study of family centres - monitoring their objectives, examining key challenges faced and evaluating approaches to practice - is fundamental to the delivery of effective, evidence-based services. This book details and evaluates expert research into the developing role of family centres in the light of current political and social trends including, the Every Child Matters legislation. It outlines the different user groups serviced by family centres; the various combinations of services provided and the contribution that these are making to positive outcomes for children; major tasks facing family centres such as optimising access to services; and important partnerships between family centres and other services such as education and health care. Based on the evidence, the authors highlight key messages for future development.A vital addition to the literature on child care services, Improving Children's Services Networks is essential reading for social care practitioners and students, government policy makers and planners.
'The study outlines the dilemmas for those designing and funding services as to whether they are to be preventative, community-based or targeted at those children at risk of significant harm... The most striking are the voices of parents, reinforcing the researchers' findings about the value of empowering parents, affirming their strengths, providing a welcoming atmosphere.'- Foster Care Magazine'By providing a balanced view of the ideologies and realities of implementing a seamless approach to service delivery, this book provides highly relevant reading to students, social care practitioners, researchers and policy makers.'- Child and Family Social Work'This book provides a readable and structured account of factors that impact access to and use of children's service networks in the UK.'- The British Holistic Medical Association'As someone who, in the past, has worked in a social work field team, and also in a neighbourhood-based family centre offering family support, I have experienced first-hand the benefits of the family-centre approach for children and families. It was therefore good to read the outcomes of a substantial research study which provides an overview of the innovative and ground-breaking work that has been done over the years in family centres and which has anticipated so many strands of current public policy.'- British Journal of Social Work'This evaluative study explore the development of family centres in the context of changing law and policy, particularly Every Child Matters... The book is accessible and easy to read. It is undoubtedly of interest to family centre staff, but most useful to those professionals who purchase services from children's centres and want a more in- depth insight into the issues and challenges they face functioning within a shifting policy and framework.'- Community Care'Well written and very accessible to its readers, this book deserves a place in every social care practitioner's ,manager's and government social policymaker's bookcase and library. It is one of 11 studies commissioned in 1994 by the Department of Health to explore the potential of family centres as a source of access to a range of family support service for parents. A very good and inspiring read'.- Professional Social Work
Professor Jane Tunstill is Visiting Professor of Social Work at the Social Care Workforce Research Unit of Kings College, London, and Director of the Implementation Module of the DfES commissioned National Evaluation of Sure Start. Jane Aldgate OBE is Professor Emerita at the Open University and Honorary Professorial Fellow at the University of Edinburgh. Marilyn Hughes was formerly a Senior Research Officer at Royal Holloway, University of London.
Acknowledgements. 1. Introduction. 2. The Current Agenda for Children and Family Services. 3. Building Links and Partnerships with Other Agencies. 4. Family Centres and Social Services: Tensions and Opportunities. 5. Delivering Services: The Experience of Family Centres. 6. Centres as a Gateway to Other Services: The Experience of Family Centres. 7. The Importance of Centre Managers and Staff. 8. Parents' Perspectives on Family Centres. 9. Family Centres in Transition. Family Centres: An Afterword. Appendix: The Design, Collection and Analysis of the Data. References. Index.
Find what you're looking for...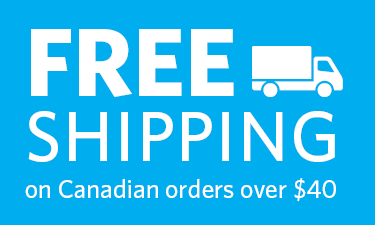 Publishers Represented
UBC Press is the Canadian agent for several international publishers. Visit our
Publishers Represented
page to learn more.