Improving Outcomes for Children and Families
Finding and Using International Evidence
Jessica Kingsley Publishers
Significant amounts of money and resources are spent on child and family services, so successful evaluation of whether or not they are achieving the best outcomes is therefore essential. This edited collection offers an international perspective on the challenges of designing and undertaking outcome-based evaluation of child and family services. With contributions from leading international experts, it introduces the key ideas and issues currently being debated in the evaluation of these services; discusses relevant approaches to designing and using evaluation methods; and provides examples of evaluation from the real world of policy and practice. Issues covered include setting appropriate indicators for service effectiveness, cross-cultural evaluation of service interventions, service user involvement in evaluation, and evaluations of family and community-based services. This invaluable book will be essential reading for policy makers, planners, commissioners and managers across child and family welfare services, as well as researchers and other academics in the field.
Anthony N. Maluccio is Professor Emeritus in the School of Social Work, University of Connecticut, USA. He has published extensively in the fields of child and family social work, child welfare and foster care. Cinzia Canali is Researcher at the Fondazione Zancan in Padua, Italy, where she has undertaken projects related to evaluative research and the evaluation of services, particularly in relation to child and family services. Tiziano Vecchiato is the Director of the Fondazione Zancan. He collaborates with the Ministry for Family Policies in Italy and has previously undertaken national health care evaluation. Anita Lightburn is Professor in the Graduate School of Social Services at Fordham University, USA, and has had 25 years' experience in evaluation. Jane Aldgate OBE is Professor Emerita at the Open University and Honorary Professorial Fellow at the University of Edinburgh. She has researched and published extensively on social work and child welfare, both nationally and internationally. Wendy Rose is Senior Research Fellow in the Faculty of Health and Social Care at the Open University, UK, and works on national and international child welfare research and development projects. She was previously a senior civil servant advising the government on children's policy. All of the editors have published widely in the fields of child and family services, child welfare and evaluation. Anthony, Cinzia, Tiziano, Anita and Wendy are also members of the International Association for Outcome-Based Evaluation and Research on Family and Children's Services.
Foreword. James K. Whittaker, University of Washington, USA. Part 1. Evaluating Outcomes for Children and Families: Improving the Evidence Base. 1. Improving the Evidence Base. Anthony N. Maluccio, University of Connecticut, USA, Cinzia Canali, Fondazione Zancan, Italy, Tiziano Vecchiato, Fondazione Zancan, Italy, Anita Lightburn, Fordham University, USA, Jane Aldgate, The Open University, UK and Wendy Rose, The Open University, UK. 2. Demystifying Evidence in Child Welfare. Nina Biehal, University of York, UK. 3. Unlocking the Mysteries of Program Evaluation: Lessons from a Comprehensive Evaluation of an Innovative Program to Reunify Families. Barbara A. Pine and Robin Spath, University of Connecticut, USA. Part 2. Methods for Finding and Using Evidence. 4. Evaluating Complexity in Community-Based Programs. Anita Lightburn, Fordham University, USA, and Chris Warren-Adamson, University of Southampton, UK. 5. Approaches to Evaluation in Services for Families and Children. Cinzia Canali, Anthony N. Maluccio and Tiziano Vecchiato. 6. Understanding the Nature, Structure and Context of Services in Family Support Centres. Marianne Berry, University of Kansas, USA, and Colleen Reed, University of Denver, USA. 7. In Their Own Words: Alumni of Foster Care in the US Talk about Preparation for Independent Living. Anne Nicoll, University of Washington, USA, Kate Holmes Thompson, Peter J. Pecora, Catherine Roller White, Kirk O'Brien, Casey Family Programs, USA, and Arron K. Fain, Texas Department of Family and Protective Services, USA. 8. The Challenge of Using Administrative Data in Cross-National Evaluations of Services in Out-of-Home Care. June Thoburn, University of East Anglia, UK. Part 3. Evaluating Outcomes in the Real World: International Evidence from Community-Based Practice. 9. Taking Standardised Programmes to Different Cultural Contexts: An Example from Scotland. Jane Aldgate and Wendy Rose. 10. Child Physical Abuse and Neglect: Risk Assessment and Evaluation of Early Prevention Programmes. Hans Grietens, University of Leuven, Belgium. 11. Identifying Outcomes at the Sunshine Family Centre in Outer London. Marian Brandon, University of East Anglia, UK. 12. The Important Place of Professional Relationship: A Case Study of an Israeli Family. Anat Zeira, Hebrew University of Jerusalem, Israel. 13. Evaluation of Sensitised Practice in a Community Centre in Aotearoa, New Zealand. Robyn Munford, Massey University, New Zealand, Jackie Sanders, Massey University, New Zealand, and Bruce Maden, Te Aroha Noa Community Services, New Zealand. 14. Assessing Practice in a Child and Family Centre in Australia. Patricia M. McNamara, La Trobe University, Australia. Afterword. Cross-National Perspectives and Ideas. Mark Ezell, University of Kansas, USA. References. The Contributors. Subject Index. Author Index.
Find what you're looking for...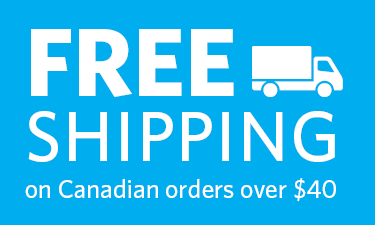 Stay Informed
Receive the latest UBC Press news, including events, catalogues, and announcements.
Publishers Represented
UBC Press is the Canadian agent for several international publishers. Visit our
Publishers Represented
page to learn more.