16 tables, 3 diagrams, 1 map
In Defence of Home Places
Environmental Activism in Nova Scotia
As environmental deterioration became a major political issue near the end of the twentieth century, activists in Nova Scotia stood together to defend the places they called home. Though they worked in concert to protect their unique environments and local economies, they disagreed about the causes of environmental problems, the role of humanity in nature, and the place of environmentalists in the political process.
In Defence of Home Places examines the diversity of environmental activism in Nova Scotia, illustrating how radicals and conservatives combined efforts to achieve early legislative and social success. It also chronicles the debates and disagreements over fundamental principles that then weakened and divided the powerful environmental movement.
Placing the evolution of Nova Scotian environmental activism within a broader theoretical framework, Mark R. Leeming considers its development in national and international contexts. Beyond a simple progress narrative, this volume examines the environmental movement itself as well as the choices and tactics that brought about its greatest successes and failures.
This richly detailed volume will appeal to scholars, graduate students, and upper-level undergraduates in environmental history, environmental development, rural policy, development studies, and environmental activism.
... Leeming has produced an important work that will require environmental historians and others to rethink their approach to the growth of modern environmentalism in Canada. The shift in focus away from the big organizations and from the national to the provincial level, combined with a meticulous mapping out of linkages between myriad groups, culminates in a significant contribution to the burgeoning historiography on environmentalism.
In Defense of Home Places is a little book that encourages us to think big … The appearance of 'Home Places' in the title is telling; it speaks to the concept of environmental localism, that jealous love of place, the intimate, sensory, psycho-social relationship with specific settings that so often underlies environmental activism … In Defense of Home Places posits the notion that there is no single history of environmentalism in Atlantic Canada … Leeming's admirable study has given us Nova Scotia's experience. It represents a friendly challenge to others to unearth the remaining Atlantic Canadian experiences.
In Defence of Home Places enriches our understanding of politics and society in Nova Scotia, provides a valuable exegesis of the tangle of relations that brought the state, industry, and environmental activists into conflict and collaboration, and illuminates the strength of local environmentalists' resistance to modernity's 'strategy of conceptual encompassment.'
In clear prose, Mark Leeming has written the history of environmentalism in Atlantic Canada into the larger Canadian and North American narrative. Clear and concise, In Defence of Home Places is a satisfying look at the relative merits of different strategies used by environmentalists over a twenty-five-year period.
In Defence of Home Places is a pleasure to read. Mark Leeming has produced a comprehensive examination of an environmental movement whose activities have influenced the recent history of the province of Nova Scotia. He successfully and persuasively places the evolution of environmentalism in Nova Scotia within a broader theoretical framework that will serve as a firm foundation for further explorations in the field.
Mark R. Leeming writes and researches in Nova Scotia. He has published on the history of environmental protest music and anti-nuclear activism.
Foreword: Environmental Action and the Question of Scale / Graeme Wynn
Introduction
1 At Home and Abroad: The Genesis of Environmentalism
2 The Two MECs: Anti-Nuclear Environmentalism
3 Power from the People: The Anti-Chemical Campaigns
4 Two Environmentalisms: Uranium and Radicalism
5 Watermelons and Market Greens: Legacies of Early Activism
Notes
Bibliography
Index
Related Titles
States of Nature
Conserving Canada's Wildlife in the Twentieth Century
By Tina Loo
Tracking the Great Bear
How Environmentalists Recreated British Columbia's Coastal Rainforest
By Justin Page
The First Green Wave
Pollution Probe and the Origins of Environmental Activism in Ontario
The Changing Nature of Eco/Feminism
Telling Stories from Clayoquot Sound
By Niamh Moore
The People and the Bay
A Social and Environmental History of Hamilton Harbour
By Nancy B. Bouchier and Ken Cruikshank
In the Spirit of '68
Youth Culture, the New Left, and the Reimagining of Acadia
Against the Tides
Reshaping Landscape and Community in Canada's Maritime Marshlands
By Ronald Rudin
‹
›
Find what you're looking for...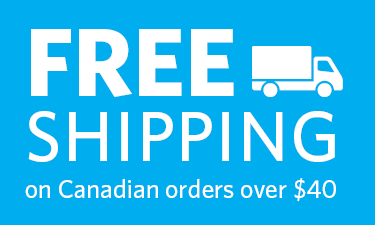 Stay Informed
Receive the latest UBC Press news, including events, catalogues, and announcements.
Publishers Represented
UBC Press is the Canadian agent for several international publishers. Visit our
Publishers Represented
page to learn more.