In the Spirit of '68
Youth Culture, the New Left, and the Reimagining of Acadia
The 1960s were a victorious decade for francophones in New Brunswick, who witnessed the election of the first Acadian premier and the opening of a new French-language university. But in 1968 students took to the streets of Moncton in protest, shouting "We want more French!"
Joel Belliveau explores what provoked these students to spark a cultural revolution on par with those in English Canada and Quebec. Were they simply heirs to a long line of nationalists seeking more rights for francophones, as older histories suggest, or were they leftists whose calls for peace, lower tuition fees, and co-management of universities echoed ideas emanating from social movements in Quebec, English Canada, the United States, and France?
Drawing on student papers and rare documentary footage, Belliveau argues that New Brunswick's student movement emerged in the late 1950s as an expression of the province's changing youth culture but then evolved as students drew inspiration from the ideas of the New Left, shifting their allegiance from liberalism to radical communitarianism. Moncton's '68 moment took the form of local demands for collective cultural and linguistic rights that ultimately fuelled the fires of the Acadian neonationalist movement of the 1970s.
This meticulously researched book is a must-read for anyone interested in Canadian history, Acadian history, the history of New Brunswick, and sixties counterculture and social movements.
Belliveau offers a complex portrait of ideologies and movements that charts the way in which student activists grappled with, reinterpreted, and ultimately formed part of a broader global moment of dissent, all while re-crafting the ideological edifice of their own society. In doing so, he does more than add a new study to the growing literature on the 1960s. He has helped to reorient its focus, give it new breadth, and expand its implications.
Joel Belliveau is an associate professor of history at Laurentian University. The French-language version of this book, Le "moment 68" et la réinvention de l'Acadie, received the Canadian History of Education Association's Founders Prize and was shortlisted for the Canada Prize in the Humanities and Social Sciences. Käthe Roth has been a literary translator for more than thirty years.
Introduction: The Acadian Student Movements of the 1960s – A Leftist or Nationalist Force?
1 The Golden Age, or the Acadian National Project at the Crossroads
2 The Birth of an Autonomous Student Sphere in Moncton, 1957–66
3 The Early Liberal-Reformist Student Movement, 1964–67
4 The Birth of the Second Moncton Student Movement, 1968
5 Propagation of Neo-nationalist Ideas, 1968–74
Conclusion
Notes; Works Cited; Index
Related Titles
Welcome to Resisterville
American Dissidents in British Columbia
Rebel Youth
1960s Labour Unrest, Young Workers, and New Leftists in English Canada
By Ian Milligan
Building Sanctuary
The Movement to Support Vietnam War Resisters in Canada, 1965-73
Thumbing a Ride
Hitchhikers, Hostels, and Counterculture in Canada
By Linda Mahood
The Constant Liberal
Pierre Trudeau, Organized Labour, and the Canadian Social Democratic Left
In Defence of Home Places
Environmental Activism in Nova Scotia
‹
›
Find what you're looking for...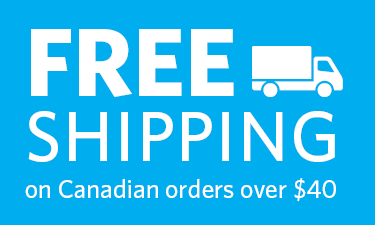 Stay Informed
Receive the latest UBC Press news, including events, catalogues, and announcements.
Publishers Represented
UBC Press is the Canadian agent for several international publishers. Visit our
Publishers Represented
page to learn more.