Nothing is better than meeting colleagues and friends at conferences, and here at UBC Press we're committed to keeping our relationship with you going strong. So, we have taken our Indigenous Studies conference exhibit online. Here you will find:
an invitation to meet with Darcy Cullen, assistant director, acquisitions
important new books in Indigenous studies
special conference discounts on our print books and ebooks
information on how to get review and examination copies
Recent interactive digital book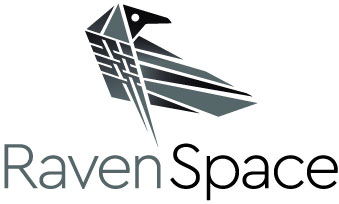 As I Remember It
Teachings (ʔəms tɑʔɑw) from the Life of a Sliammon Elder
By Elsie Paul, with Davis McKenzie, Paige Raibmon, and Harmony Johnson
UBC Press, RavenSpace Publishing
Available as a free open access publication.
Raised by her grandparents on their ancestral territory on the Sunshine Coast, Elsie Paul of the Tla'amin (Sliammon) Nation spent most of her childhood surrounded by the ways, teachings, and stories of her people. As her adult life unfolded against a backdrop of colonialism and racism, she drew strength and guidance from the teachings she had learned. In As I Remember It, she shares this knowledge with a new generation in an engaging style and innovative format.
New and forthcoming print books and e-books
An Ojibway-Anishinabe Vision for the Future
A vision shared. A manifesto. This remarkable work draws on Ojibway-, Ota'wa-, and Ishkodawatomi-Anishinabe world views, history, and lived experience to develop a wholly Ojibway-Anishinabe interpretation of the role of leadership and governance today.Arguing that Anishinabeg need to reconnect with non-colonized modes of thinking, social organization, and decision-making in order to achieve genuine sovereignty, Jerry Fontaine (makwa ogimaa) looks to historically significant models. He tells of three Ota'wa, Shawnee, and Ojibway-Anishinabe leaders who challenged aggressive colonial expansion into Manitou Aki (Creator's Land) – Obwandiac, Tecumtha, and Shingwauk. In Our Hearts Are as One Fire, Fontaine recounts their stories from an Ojibway-Anishinabe perspective using Ojibwaymowin language and knowledge woven together with conversations with elders and descendants of the three leaders.The result is a book that reframes the history of Manitou Aki and shares a vision of how Anishinabe spiritual, cultural, legal, and political principles will support the leaders of today and tomorrow.
Reframing Manitou Aki (Creator's Land) history from the perspective of the Ojibway-Anishinabe, Our Hearts Are as One Fire shares a vision for the leaders of today and tomorrow.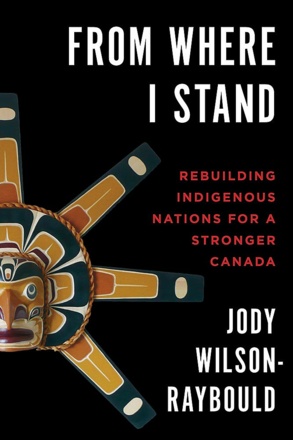 Rebuilding Indigenous Nations for a Stronger Canada
An Indigenous leader who has dedicated her life to Indigenous Rights, Jody Wilson-Raybould has represented both First Nations and the Crown at the highest levels. And she is not afraid to give Canadians what they need most – straight talk on what has to be done to collectively move beyond our colonial legacy and achieve true reconciliation in Canada. In this powerful book, drawn from speeches and other writings, she urges all Canadians – both Indigenous and non-Indigenous – to build upon the momentum already gained in the reconciliation process or risk hard-won progress being lost.The good news is that Indigenous Nations already have the solutions. But now is the time to act and build a shared postcolonial future based on the foundations of trust, cooperation, recognition, and good governance. Frank and impassioned, From Where I Stand charts a course forward – one that will not only empower Indigenous Peoples but strengthen the well-being of Canada and all Canadians.
Jody Wilson-Raybould outlines in impassioned, inspiring prose the actions that must be taken by governments, Indigenous Nations, and all Canadians to achieve true reconciliation in this country.
Literature, Art, and the Politics of Reconciliation in Canada
The Canadian public largely understands reconciliation as the harmonization of Indigenous–settler relations for the benefit of the nation. But is this really happening?Reconciliation politics, as developed in South America and South Africa, work counter to retributive justive in order to redress the divide opened up between survivors and perpetrators as a result of historical violence. The Theatre of Regret asks whether, within the context of settler colonialism, this approach will ultimately favour the state over the needs and requirements of Indigenous peoples. Interweaving literature, art, and other creative media throughout his analysis, David Gaertner questions the state-centred frameworks of reconciliation by exploring the critical roles that Indigenous and allied authors, artists, and thinkers play in defining, challenging, and refusing settler regret.Through close examination of its core concepts – acknowledgement, apology, redress, and forgiveness – this study exposes the colonial ideology at the root of reconciliation in Canada.
The Theatre of Regret reveals the role that Indigenous and allied literatures play in challenging state-centred discourses of reconciliation in Canada.
Legacies of Colonialism in Museum Documentation
How does material culture become data? Why does this matter, and for whom? As the cultures of Indigenous peoples in North America were mined for scientific knowledge, years of organizing, classifying, and cataloguing hardened into accepted categories, naming conventions, and tribal affiliations – much of it wrong. Cataloguing Culture examines how colonialism operates in museum bureaucracies. Using the Smithsonian's National Museum of Natural History as her reference, Hannah Turner organizes her study by the technologies framing museum work over two hundred years: field records, the ledger, the card catalogue, the punch card, and eventually the database. She examines how categories were applied to ethnographic material culture and became routine throughout federal collecting institutions.As Indigenous communities encounter the documentary traces of imperialism while attempting to reclaim what is theirs, this timely work shines a light on access to and return of cultural heritage.
In examining how the technologies of museum bureaucracy – the ledger book, the card catalogue, the database – operate through a colonial lens, Cataloguing Culture shines a light on access to and the return of Indigenous cultural heritage.
Let's get your manuscript published!
Are you working on a book manuscript? Thinking about revising your dissertation for publication? Or do you have questions about publishing? Darcy Cullen, assistant director, acquisitions, would like to talk to you.
"One of my great pleasures as an editor is learning about and discussing new book ideas and building relationships with authors as the work develops. Although conferences are usually a wonderful place to meet in person, I'm always available by email, phone, or video conference. Please feel free to email me anytime at cullen@ubcpress.ca to submit a proposal or set up a time to talk."
Review Copies
Are you a book review editor? Did you find something that has review potential for your journal? Contact
Kerry Kilmartin
, publicist.
Find what you're looking for...
Publishers Represented
UBC Press is the Canadian agent for several international publishers. Visit our
Publishers Represented
page to learn more.