14 b-w illustrations, 1 table
Indigenous Peoples Rise Up
The Global Ascendency of Social Media Activism
Indigenous Peoples Rise Up: The Global Ascendency of Social Media Activism illustrates the impact of social media in expanding the nature of Indigenous communities and social movements. Social media has bridged distance, time, and nation states to mobilize Indigenous peoples to build coalitions across the globe and to stand in solidarity with one another. These movements have succeeded and gained momentum and traction precisely because of the strategic use of social media. Social media—Twitter and Facebook in particular—has also served as a platform for fostering health, well-being, and resilience, recognizing Indigenous strength and talent, and sustaining and transforming cultural practices when great distances divide members of the same community.
 
Including a range of international indigenous voices from the US, Canada, Australia, Aotearoa (New Zealand) and Africa, the book takes an interdisciplinary approach, bridging Indigenous studies, media studies, and social justice studies. Including examples like Idle No More in Canada, Australian Recognise!, and social media campaigns to maintain Maori language, Indigenous Peoples Rise Up serves as one of the first studies of Indigenous social media use and activism. 
 
Carlson and Berglund give an informative and thought-provoking perspective on Indigenous activists' engagement with social media, providing new and fascinating insights.
Carlson and Berglund give an informative and thought-provoking perspective on Indigenous activists' engagement with social media, providing new and fascinating insights.
The novelty and relevance of this book is beyond doubt, since it was the first to analyze social networks, their content, tweets and memes, using a large amount of materials in several languages, which have not yet been subjected to such a voluminous and systematic analysis within one book.
BRONWYN CARLSON is a professor and head of Indigenous Studies at Macquarie University in Australia. She is widely published on the topic of Indigenous cultural, social and political engagements on social media. She established the international research network, The Forum for Indigenous Research Excellence (FIRE) and is the founding and managing editor of the Journal of Global Indigeneity.

JEFF BERGLUND is a professor of English at Northern Arizona University, Flagstaff. His books include Cannibal Fictions, Sherman Alexie: a Collection of Critical Essays; Indigenous Pop: Native American Music from Jazz to Hip Hop (co-editor); and The Diné Reader: An Anthology of Navajo Literature. He is the North American convener of FIRE.
 

 
Introduction
BRONWYN CARLSON AND JEFF BERGLUND
1 Shifting Social Media and the Idle No More Movement
ALEX WILSON AND CORALS ZHENG
2 From #Mniwiconi to #StandwithStandingRock: How the #NoDAPL Movement Disrupted Physical and Virtual Spaces and Brought Indigenous Liberation to the Forefront of People's Minds
NICHOLET A. DESCHINE PARKHURST
3 Anger, Hope, and Love: The Affective Economies of Indigenous Social Media Activism
BRONWYN CARLSON AND RYAN FRAZER
4 Responding to White Supremacy: An Analysis of Twitter Messages by Māori after the Christchurch Terrorist Attack
STEVE ELERS, PHOEBE ELERS, AND MOHAN DUTTA
5 ⵉⵎⴰⵣⵉⵖⵏ ⵏ ⵍⵎⵖⵔⵉⴱ ⴷ ⵓⵣⵍⵓⵣⵣⵓ ⴳ ⵓⴼⴰⵢⵙⴱⵓⴽ: ⴰⵙⵉⴷⴷⵔ ⵏ ⵜⴷⵍⵙⴰ ⴷ ⵜⵓⵜⵍⴰⵢⵜ ⵉ ⵉⵎⵣⴷⴰⵖ ⵉⵥⵖⵓⵕⴰⵏ
The Imazighen of Morocco and the Diaspora on Facebook): Indigenous Cultural and Language Revitalization
MOUNIA MNOUER
6 How We Connect: An Indigenous Feminist Approach to Digital Methods
MARISA ELENA DUARTE AND MORGAN VIGIL-HAYES
7 Indigenous Social Activism Using Twitter: Amplifying Voices Using #MMIWG
TAIMA MOEKE- PICKERING, JULIA ROWAT, SHEILA COTE-MEEK, AND ANN PEGORARO
8 Radical Relationality in the Native Twitterverse: Indigenous Women, Indigenous Feminisms, and (Re)writing/(Re)righting Resistance on #NativeTwitter
CUTCHA RISLING BALDY
9 The Rise of Black Rainbow: Queering and Indigenizing Digital Media Strategies, Resistance, and Change
ANDREW FARRELL
10 Artivism: The Role of Art and Social Media in the Movement
MIRANDA BELARDE-LEWIS
11 Interview with Debbie Reese, Creator of the Blog American Indians in Children's Literature
JEFF BERGLUND
12 United Front: Indigenous Peoples' Resistance in the Online Metal Scene
TRISTAN KENNEDY
13 Interview with Carly Wallace, Creator of "CJay's Vines"
BRONWYN CARLSON
14 "We're Alive and Thriving . . . We're Modern, We're Human, We're Here!": The 1491s' Social Media Activism
JEFF BERGLUND
Acknowledgments
Notes on Contributors
Index
Related Titles
Salmon and Acorns Feed Our People
Colonialism, Nature, and Social Action
Hear #MeToo in India
News, Social Media, and Anti-Rape and Sexual Harassment Activism
By Pallavi Guha
All My Friends Live in My Computer
Trauma, Tactical Media, and Meaning
Badass Feminist Politics
Exploring Radical Edges of Feminist Theory, Communication, and Activism
Edited by Sarah Jane Blithe and Janell C. Bauer Contributions by Sarah Jane Blithe, Janell C. Bauer, Angela N. Gist-Mackey, Ashley R. Hall, Shardé M. Davis, Anita Mixon, Andrea Ewing, Prisca S. Ngondo, Cerise L. Glenn, Melanie Duckworth, Kelly J. Cross, Idrissa Snider, Rebecca Mercado Jones, Jayna Marie Jones, Siobhan Smith-Jones, Johnny L. Jones, Savaughn Williams, Robin M. Boylorn, Tina Harris, Cassidy D. Ellis, Sarah Gonzalez Noveiri, Ruth J. Beerman, Michael S. Martin, Lydia Huerta Moreno, Ana Gomez Parga, Maureen Ebben, Cheris Kramarae, Kathleen Rushforth, James McDonald, Sara DeTurk, Danette M. Pugh-Patton, Antonio L. Spikes and Jenna N. Hanchey
Janelle Monáe's Queer Afrofuturism
Defying Every Label
Infected Empires
Decolonizing Zombies
By Patricia Saldarriaga and Emy Manini
Indigeneity in Real Time
The Digital Making of Oaxacalifornia
‹
›
Find what you're looking for...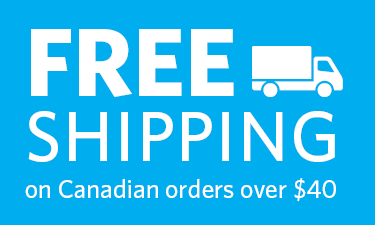 Stay Informed
Receive the latest UBC Press news, including events, catalogues, and announcements.
Publishers Represented
UBC Press is the Canadian agent for several international publishers. Visit our
Publishers Represented
page to learn more.