New and Recent in Indigenous Studies
The Indian Specific Claims Commission and the Struggle for Indigenous Justice
This insider's account of the work of the Indian Specific Claims Commission takes an unflinching look at the development and implementation of Indigenous claims policy from 1991 to 2009.
This introduction to contemporary Aboriginal law lays the groundwork for any assessment of Canada's claim to be a just society for Indigenous peoples.
Indigenous Knowledge and Adaptive Management in the Western Arctic
When the Caribou Do Not Come highlights the knowledge and perspectives of northern Canadian communities that have been dealing with caribou population fluctuations for generations.
Stories of Engagement, Empowerment, and Mobilization
Researchers engaged in community-based participatory research share stories about their work with marginalized communities, offering insights and imparting valuable lessons that will inspire others doing research with an eye to social justice.
Told in contemporary Anishinaabe storytelling style, Otter's Journey takes us across the globe to explore how the work in Indigenous language revitalization can inform the emerging field of Indigenous legal revitalization.
This powerful book investigates the relationship between the oversimplification of gender in representations of Cree law and its effect on perceptions of Indigenous women as legal agents and citizens.
Lacrosse, Identity, and Indigenous Nationhood
The Creator's Game serves as a potent illustration of how, for over a century, the Indigenous game of lacrosse has served as a central means for Indigenous communities to activate their self-determination and reformulate their identities.
First Nations, Treaty Rights, and Wildlife Conservation in Ontario, 1783-1939
Tracing the connections between colonialism and the early conservation movement in Ontario, Who Controls the Hunt? examines the contentious issue of treaty hunting rights and the impact of conservation laws on First Nations.
This deeply personal account of recent developments in the Canadian North tells the story of a region that leaders in Oslo, Ottawa, Moscow, and Washington often refuse to see and that only insiders fully know.
Indigenous Media Tactics in Canadian Culture
Powerful and inspiring, We Interrupt This Program brings to light a new facet of Indigenous sovereignty – the use of media tactics to infuse Canadian culture with Indigenous perspectives and to raise political and cultural consciousness in Indigenous communities.
Indigenous Studies from our Publishing Partners
American Indian Medicine Ways
Spiritual Power, Prophets, and Healing
Edited by Clifford E. Trafzer
Legends of the Northern Paiute
As told by Wilson Wewa
Edited by James Gardner As told by Wilson Wewa
An Ethnohistorian in Rupert's Land
Unfinished Conversations
Network Sovereignty
Building the Internet across Indian Country
My Life, by Louis Kenoyer
Reminiscences of a Grand Ronde Reservation Childhood
Introduction by Henry Zenk Translated by Jedd Schrock Other Dictated in Tualatin Kalapuya to Melville Jacobs
The Gift of Knowledge
Reflections on Sahaptin Ways
By Virginia Beavert Edited by Janne L. Underriner
Unlikely Alliances
Native Nations and White Communities Join to Defend Rural Lands
By Zoltán Grossman Foreword by Winona LaDuke
Dismembered
Native Disenrollment and the Battle for Human Rights
Native Seattle
Histories from the Crossing-Over Place, Second Edition
By Coll Thrush Foreword by William Cronon
‹
›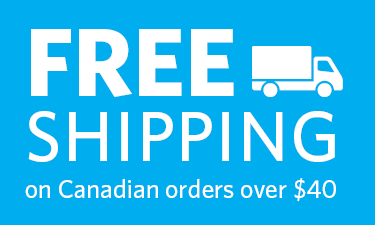 Find what you're looking for...
Publishers Represented
UBC Press is the Canadian agent for several international publishers. Visit our
Publishers Represented
page to learn more.