30 photos, 1 map, 6 charts, 14 tables
Infidels and the Damn Churches
Irreligion and Religion in Settler British Columbia
British Columbia is at the forefront of a secularizing movement in the English-speaking world. Nearly half its residents claim no religious affiliation, and the province has the highest rate of unbelief or religious indifference in Canada. Infidels and the Damn Churches explores the historical roots of this phenomenon from the 1880s to the First World War.
Drawing on archival records and oral histories, Lynne Marks reveals that class and racial tensions fuelled irreligion in a world populated by embattled ministers, militant atheists, turn-of-the-century New Agers, rough-living miners, Asian immigrants, and church-going settler women who tried to hang onto their faith in an alien land. White, working-class men often arrived in the province alone and identified the church with their exploitative employers. At the same time, BC's anti-Asian and anti-Indigenous racism meant that their "whiteness" alone could define them as respectable, without the need for church affiliation. Consequently, although Christianity retained major social power elsewhere in Canada, in BC many people found the freedom to forgo church attendance or espouse atheist views without significant social repercussions.
This nuanced study of mobility, gender, masculinity, and family in settler BC offers new insights into BC's distinctive culture and into the beginnings of what has become an increasingly dominant secular worldview across Canada.
This book will hold broad appeal for students and scholars of social history, cultural history, BC and Canadian history, religious studies, women's studies, immigration and migration studies, Asian studies, and labour and the Left.
Awards
2018, Winner - CLIO Prize for British Columbia, Canadian Historical Association
2017, Runner-up - Historical Writing Awards, BC Historical Foundation
This is an important book for anyone who wants to understand the secularizing trends in the Pacific Northwest, whether in Canada or the United States, and increasingly in the rest of their societies.
British Columbia is in the vanguard of a secularizing trend that is afoot across the Western world… As Lynne Marks demonstrates in her impeccably researched book, this phenomenon is deeply rooted in the province's history.
Infidels and the Damn Churches addresses a glaring omission in the history of Canada's West – the role of religion and religiosity (and, in this case, irreligion and irreligiosity) in the formation of a settler society.
This is the finest historical study yet done on the culture of atheism and non-religionism in the late modern Western world. It explores the origins of modern secularity in the most secular part of North America. Marks excels in moving from the micro study of individual families and small communities up to cities and the nation. This is a path-breaking work.
Lynne Marks is an associate professor and past chair of the Department of History at the University of Victoria, where she teaches gender history, the social history of religion, and Canadian history. She won the Marion Dewar Prize in Women's History in 2012. Her first book, Revivals and Roller Rinks: Religion, Leisure, and Identity in Late-Nineteenth-Century Small-Town Ontario, won the 1996 Floyd S. Chalmers Award for the best book on Ontario history.
Introduction: Leaving God Behind?
1 A Godless Province? Counting the Infidels and the Indifferent
2 Pie in the Sky When You Die: Political and Cultural Challenges to Religion
3 Manly White Men, Fuzzy Fidelity, and Practical Christians: Blurred Boundaries of Belief and Chasms of Racialized Difference
4 Sundays Are So Different Here: Communities in British Columbia, Ontario, and Nova Scotia
5 Could Sodom Be Worse? Christianity, Moral Reform, and the Godless of Vancouver and Victoria
6 Under Siege: Non-Christians, Racialized Groups, and White Women's Rights
7 Subtler and More Dangerous Forms of Error: Metaphysical Religions
Conclusion: Godless Past and Present
Appendix: Tables
Notes; Bibliography; Index
Related Titles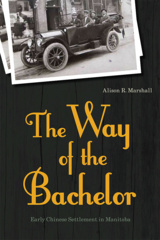 The Way of the Bachelor
Early Chinese Settlement in Manitoba
By Alison R. Marshall Foreword by the Hon. Inky Mark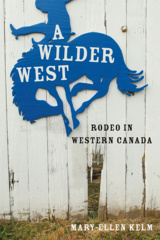 A Wilder West
Rodeo in Western Canada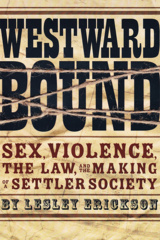 Westward Bound
Sex, Violence, the Law, and the Making of a Settler Society
Religion at the Edge
Nature, Spirituality, and Secularity in the Pacific Northwest
Edited by Paul Bramadat, Patricia O'Connell Killen and Sarah Wilkins-Laflamme
‹
›
Find what you're looking for...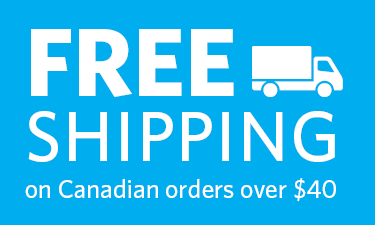 Stay Informed
Receive the latest UBC Press news, including events, catalogues, and announcements.
Publishers Represented
UBC Press is the Canadian agent for several international publishers. Visit our
Publishers Represented
page to learn more.