Innovative Education and Training for Care Professionals
A Provider's Guide
Jessica Kingsley Publishers
This positive book brings together current good practice in education and training for care professionals around a central theme of involving service users and improving the quality of their care. The contributors set out a strategy for the teaching of theory and practice to care professionals in the context of changing policy and practice in agencies and in higher education. Helpful guidance is offered to education and training providers in universities and agencies on the preparation of care professionals for the new millenium and beyond. Topics addressed within the book include:·international comparisons·research teaching·the bridging of vocational, professional and academic frameworks·user involvement·assessing professional competence·teaching anti-discriminatory practice.While drawing primarily from social work, this book takes an interprofessional approach and will be essential reading for all health and care education providers.Rachel Pierce and Jenny Weinstein have brought together academics, researchers and practitioners, to reflect with them - both positively and critically - on a broad range of contemporary educational developments, thus providing a sound analysis to shape future arrangements for quality professional education and training.
'This volume deals essentially with the current predicaments of social work education. Rachel Pierce, former assistant director of CCETSW, and always one of the most thoughtful and far-seeing of its officials, has teamed up with Jenny Weinstein to provide a brief but effective history of social work education's recent travails.'- Community Care'I know of no better introduction for teachers, whatever their profession.'- Journal of Interprofessional Care
Rachel Pierce was previously the Assistant Director Education and Training at the Central Council for Education and Training in Social Work (CCETSW). Jenny Weinstein was acting Head of the London and South East Region of CCETSW before moving into the voluntary sector.
1. Introduction: The Changing Context of Professional Practice, Rachel Pierce, formerly CCETSW and Jenny Weinstein, Jewish Care. 2. International Comparisons in Social Work, Lena Dominelli, University of Southampton. 3. Social Work Education and Higher Education: Mind the Gap, Cherry Rowlings, University of Stirling. 4. The Importance of Research in the Education of Care Professionals, Juliet Cheetham, University of Stirling . 5. Partnership in the Provision of Education and Training, Elizabeth Kemp, University College Chichester. 6. User Involvement in Education and Training, Miriam Hastings, Independent Mental Health Survivor Trainer. 7. Quality Assurance, Julie Wilkes, CCETSW. 8. Teaching and Learning Anti-racist and Anti-discriminatory Practice, Cathy Aymer, University of Brunel. 9. Selection and Retention of Social Work Students `The best workers and the best human beings', Jeremy Weinstein, South Bank University. 10. Practice Teaching and Learning, Mark Doel, University of Central England. 11. Making Connections in the Curriculum: Law and Professional Competence, Michael Preston-Shoot, John Moores University. 12. The Assessment of Professional Competence, Judith Croton, CCETSW. 13. Interprofessional Education, Helena Lowe, English National Board for Nursing, Midwifery and Health Visiting, and Jenny Weinstein. 14. Lifelong Learning for Care Professionals, Norma Baldwin and Elaine Ennis, University of Dundee. Index.
Find what you're looking for...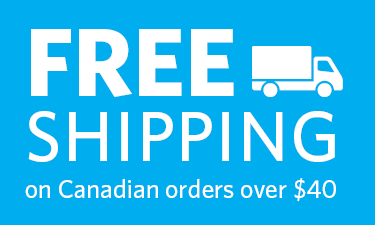 Publishers Represented
UBC Press is the Canadian agent for several international publishers. Visit our
Publishers Represented
page to learn more.