Inside Kinship Care
Understanding Family Dynamics and Providing Effective Support
Jessica Kingsley Publishers
Kinship care – the care of children by grandparents, other relatives or friends – is a major part of foster care, yet there are distinct issues that arise in care involving family rather than 'stranger' foster carers.
This book takes an in-depth look at what goes on 'inside' kinship care. It explores the dynamics and relationships between family members that are involved in kinship care, including mothers, grandparents, siblings and the wider family. Chapters also discuss issues such as safeguarding, assessment, therapy, encouraging permanence, placement breakdown, support groups, and cultural issues. The final part of the book looks at kinship care from an international perspective, with examples from New Zealand, Australia, South Africa and the United States.
Drawing on a range of theoretical perspectives and with contributions from different branches of kinship care, this book provides an invaluable overview of the issues involved and how to provide effective support. It will be essential reading for all those working in the kinship care field, including social workers, therapists, counsellors, psychologists and family lawyers.
Pitcher aids the reader's understanding of the subject by providing case studies, practical safeguarding exercises and tool for Social Workers and students... These tools and exercises, whilst being extremely helpful, make the book accessible and highlyreadable... I shall certainly be recommending this text both to colleagues and to social work students to support them to gain an insight into the complex and skilled area of kinship care. – Social Welfare Portal, The British Library
This book not only fills a gap in the literature, it is a stunning weave of professional expertise and lived experience of kinship care. David Pitcher has harnessed the expertise of a group of international researchers, scholar-practitioners and young people and families with experience of kinship care to create an edited handbook of significant importance to the field. The book is timely. The authors are compassionate, thoughtful and hopeful in their approach - but they do not gloss over the complex dynamics of kinship care. Using a wide lens family systems perspective, they engage head on with the needs of children and families, underpinned by a strengths-based approach, and with clear implications for policy and practice. – Professor Arlene Vetere, Deputy Programme Director, PsychD Clinical Psychology, University of Surrey, UK
I welcome the authorship and production of this authoritative volume on every significant aspect of kinship care... In my view the book should be required background reading for the family judiciary as well as children's lawyers, social workers and others concerned with the provision and implementation of Children's Services... This book is welcome as a comprehensive and highly readable compendium of chapters which together comprise an up to date study of Kinship Care. – From the Foreword by Sir Mark Potter, former President of the Family Law Division and former Head of Family Justice
David Pitcher has put together an eclectic collection of newly commissioned social work, social policy and psychological chapters to aid readers' understanding and appreciation of kinship care in its broader sens... It is most welcome in this book that 'ways forward for kinship care' are identified so that readers are not left simply reading about known problems but different solutions and new approaches...The essence of this important positive publication is its varied and coherent range of insights into kinship care, its evidence base, its practice examples, and therapeutic understandings and messages about what living in kinship care is really like for children, their families, as well as the professionals and organisations working with them. – From the Foreword by Professor Bob Broad, Weeks Centre for Social and Policy Research, London South Bank University, UK
Kinship care is a crucial permanence option for children who cannot live at home. It warrants equal status with all other permanence options. This comprehensive kinship care manual covers every aspect of an important social issue. The book made me think differently about relationships we sometimes take for granted. The bond that binds extended families together is beautifully illustrated in many of the well-structured and researched chapters. David Pitcher has assembled a valuable range of contributors, with a prominent international dimension, conveying the central role kinship care plays globally in children's lives. – Anthony Douglas CBE, Chief Executive, Cafcass, UK and Chair, British Association of Adoption and Fostering
This book gives a valuable insight into the benefits and potential challenges in ensuring that this type of care offers the permanence and security that all children deserve and need... The book brings together a range of perspectives from a variety of authors,

highlighting the complexity of children being cared for by extended family... There are useful tools included, evidencing that assessment and ongoing work with kinship carers is essential to ensure that kinship placements can offer the safety, security and permanence to children.

– Alison Benjamin, care services team manager, Surrey County Council, Children & Young People Now
David Pitcher is a Children's Guardian and Family Court Advisor for Cafcass (Children and Family Court Advisory and Support Service), UK. He is a qualified social worker, teacher and family mediator, Honorary Social Work Advisor to the Grandparents' Association and a founding member of Grandparents Plus. In 1999 he set up Parents again, a support group for grandparent carers.
Introduction. David Pitcher. 1. A Young Person's Experience of Kinship Care, Amy O'Donohoe. 2. What Does Family Support Involve for Parents Who Have Intellectual Disabilities? Sadie Young, Independent Chartered Clinical Psychologist. 3. Siblings and Kinship Care. David Pitcher, Children's Guardian and Family Court Adviser, Cafcass, UK, Sarah Meakings, Research Associate, School for Policy Studies, University of Bristol, UK and Elaine Farmer, Professor of Child and Family Studies, School for Policy Studies, University of Bristol, UK. 4. The Position of Mothers When a Child is Placed with a Grandmother. Erica Flegg, independent risk assessor and psychotherapist. 5. The Wider Family Context of Kinship Care. Jeanne Ziminski, Systemic Family Psychotherapist, Child and Adolescent Mental Health Service, Sutton, Surrey, UK. 6. 'It Takes a Village': Placing Grandparents and Extended Family at the Centre of Safeguarding Vulnerable Children. Andrew Turnell, social worker and child protection consultant, Resolutions Consultancy, Australia and Susie Essex, retired Consultant Family Therapist, UK. 7. Undertaking an Expert Assessment for the Court. Anna Gough, Independent Clinical Psychologist. 8. Permanence Planning for Children in Family and Friends Care: Establishing a Secure Base in the Re-ordering of Family Relationships. John Simmonds, Director of Policy, Research and Development, British Association of Adoption and Fostering (BAAF), UK. 9. 'Get them out of here!' An Exploration of Kinship Placement Breakdown. Tom Hawkins, Lecturer in Social Work, University of Plymouth, UK. 10. A Psychoanalytic Approach to Kinship Care. Graham Music, Consultant Child and Adolescent Psychotherapist, Tavistock Clinic, UK and Geraldine Crehan, Child and Adolescent Psychotherapist, Child and Adolescent Mental Health Service, Surrey, UK. 11. Support Groups: What they Do and How they Help. Jackie Wyke, Trustee for the Grandparents' Association, UK. 12. What do White Kinship Carers Need to Consider when Caring for Children of Black 'Mixed Race'? Nick Banks, independent Consultant Chartered Clinical Psychologist. 13. Australia and New Zealand: Assessing Parenting Capacity in Kinship Care. Marilyn McHugh, Research Fellow, Social Policy Research Centre, University of New South Wales, Australia and Paula Hayden, Social Work Consultant, Foster and Kinship Care, Sydney, Australia. 14. Kinship Care Among Families Affected by HIV in South Africa. Caroline Kuo, Assistant Professor, Department of Behavioral and Social Science, Brown University, USA, Lucie Cluver, Department of Social Policy and Intervention, Oxford University, UK and Don Operario, School of Public Health, Brown University, USA. 15. The Views of Children in Kinship Care, Their Caregivers and Their Birth Parents: Key Themes from the United States. James P. Gleeson, Associate Professor, Jane Addams College of Social Work, University of Illinois at Chicago, USA. Epilogue.  Looking Forward in Kinship Care. David Pitcher. List of Contributors. Index.
Find what you're looking for...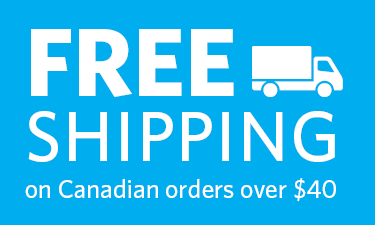 Publishers Represented
UBC Press is the Canadian agent for several international publishers. Visit our
Publishers Represented
page to learn more.