Inside the Campaign
Managing Elections in Canada
Inside the Campaign is also available as a free, open access PDF download.
Political leaders are the public face of a party during an election campaign. But what type of work is conducted behind the scenes by lesser-known party members attempting to propel their leaders to victory at the federal level in Canada?
Inside the Campaign is a behind-the-scenes look at the people involved in an election campaign and the work they do. Each chapter reveals how campaign staffers, as well as by those covering and organizing election-related events, perform their duties and overcome obstacles during the heat of a campaign to get their respective leaders elected. Practitioners and political scientists collaborate to present real-world insights that demystify over a dozen occupations, including campaign chairs, fundraisers, advertisers, platform designers, communication personnel, election administrators, political staff, journalists, and pollsters. The caretaker convention, the efforts of Elections Canada, and strategies behind political fundraising are some of the topics examined. A series of vignettes from the 2019 Canadian election document real-world challenges that practitioners confronted in their roles.
Inside the Campaign is the first book to profile the work carried out behind the scenes during a Canadian election campaign. It provides an inside look at, and unparalleled understanding of, the nuts and bolts of running a federal campaign in Canada.
Academics and students in the fields of political management, Canadian political science, communication studies, or election studies will all have much to glean from this insider's perspective of Canadian campaign operatives and their roles.
As a first attempt to expand our appreciation of the many faces of a modern election campaign the book is a success...Inside the Campaign ought to open the way to interesting comparative research.
Helping to pull back the curtains are a slate of academics and practitioners—individuals who have been actively involved in these behind-the-scenes processes, including during the 2019 campaign—who paired up to pen each chapter, an arrangement Mr. Marland flagged as unique.
Inside the Campaign breaks new ground by teaming up scholars with practitioners to describe the mechanics of federal election campaigns. The result is an extraordinary view of the forces, institutions, and players that go into managing and fighting elections. The book is an excellent guide to both what is seen and unseen in Canadian election campaigns.
Political practitioners and scholars tag team on chapters that pull back the curtain on the complex world of election campaigns. Readers are introduced to the wide array of interesting characters who play a role during these pivotal moments in our democratic life.
Alex Marland researches communications management in Canadian politics and government. He is the author of Brand Command: Canadian Politics and Democracy in the Age of Message Control (UBC Press, 2016), which won the Donner Prize for best public policy book by a Canadian. Thierry Giasson publishes about political communication, political journalism, and digital politics in Canadian and comparative contexts. He is the Director of the Groupe de recherche en communication politique (GRCP) based at Université Laval and a member at the Centre for the Study of Democratic Citizenship (CSDC). He is coeditor, with Alex Marland, of the Communication, Strategy, and Politics series at UBC Press.
Contributors: Donald Booth, Colette Brin, John Chenery, Thomas Collombat, Michel Cormier, Erin Crandall, Brooks DeCillia, Susan Delacourt, Anna Lennox Esselment, Éric Grenier, Mireille Lalancette, Andrea Lawlor, Ryan MacDonald, Marie Della Mattia, Marc Mayrand, David McGrane, Anne McGrath, Michael McNair, Renze Nauta, Jane Philpott, Magali Picard, Vincent Raynauld, Dany Renauld, Michael Roy, Tamara Small, André Turcotte, Lori Turnbull, Jared Wesley, Paul Wilson, and Stéphanie Yates
Introduction: Constantly Shopping for Votes / Alex Marland with Susan Delacourt
1 Election Administrators / Andrea Lawlor and Marc Mayrand
2 Political Staff / Paul Wilson and Michael McNair
3 Public Servants / Lori Turnbull and Donald Booth
4 Leaders' Debate Coordinators / Brooks DeCillia and Michel Cormier
5 News Editors / Colette Brin and Ryan MacDonald
6 Pollsters / André Turcotte and Éric Grenier
7 Party Fundraisers / Erin Crandall and Michael Roy
8 Party Platform Builders / Jared Wesley and Renze Nauta
9 National Campaign Directors / David McGrane and Anne McGrath
10 National Campaign Director of Communications / Stéphanie Yates and John Chenery
11 Senior Advisor to the Leader on Tour / Mireille Lalancette and Marie Della Mattia
12 Political Advertisers / Vincent Raynauld and Dany Renauld
13 Third Party Activism / Thomas Collombat and Magali Picard
14 The Independent Candidate / Tamara A Small and Jane Philpott
Conclusion / Anna Lennox Esselment and Thierry Giasson
List of Contributors; Index
Related Titles
Governing Canada
A Guide to the Tradecraft of Politics
Inside the Local Campaign
Constituency Elections in Canada
Edited by Alex Marland and Thierry Giasson
Political Communication in Canada
Meet the Press and Tweet the Rest
Edited by Alex Marland, Thierry Giasson, and Tamara A. Small
Brand Command
Canadian Politics and Democracy in the Age of Message Control
By Alex Marland
Political Elites in Canada
Power and Influence in Instantaneous Times
Edited by Alex Marland, Thierry Giasson, and Andrea Lawlor
‹
›
Find what you're looking for...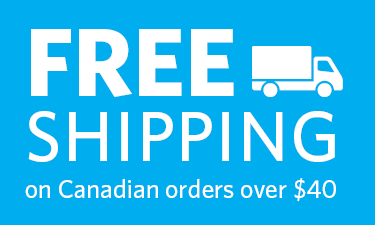 Stay Informed
Receive the latest UBC Press news, including events, catalogues, and announcements.
Publishers Represented
UBC Press is the Canadian agent for several international publishers. Visit our
Publishers Represented
page to learn more.