$44.95

Back Order
Ships in 4-8 weeks.
GO TO CART
Integrated Team Working
Music Therapy as part of Transdisciplinary and Collaborative Approaches
Jessica Kingsley Publishers
Integrated Team Working describes collaborative multidisciplinary approaches and demonstrates that they can be valuable methods of music therapy intervention.The authors explain the development of the music therapist's role within the multidisciplinary team and discuss the prevalence of collaborative partnerships between UK music therapists and other professionals such as occupational therapists, speech and language therapists, psychologists, physiotherapists and other arts therapists. They examine the rationale, purpose and application of collaborative approaches and explore how and why music therapists adopt these approaches at differing levels. The book includes case studies from a variety of clinical settings, which illustrate the creative and innovative approaches used in transdisciplinary work in the evolving discipline of music therapy.This theoretical and practical guide offers useful advice for music therapy students and professionals who wish to employ collaborative approaches. It will also be helpful for other professionals who are considering or already working together with music therapists.
'Karen Twyford and Tessa Watson have produced a superbly crafted book about the practicalities of team approaches in music therapy with a range of client groups. The book presents a clear and engaging message about current practices in integrated team working. It is particularly helpful that the vast literature on team working in health and education is reviewed along with a presentation of the historical development of team work structures in the United Kingdom. Government policy pertaining to the requirement for team interactions and structures is presented, and eighteen case examples of practitioners' experiences of team working are incorporated... There are two main strengths to this book. The first is that various types of team work are clearly elaborated in descriptions in the introductory chapter. This overview is a wonderful resource for music therapists, offering them opportunities to reflect on their own context and to consider the type of team in which they work (or perhaps aspire to work). The second strength is the practitioner contributions represented in their observations of the unique role of the music therapist. I was touched by the way in which other therapists were prepared to share their uncertainty about working with music, and impressed by their commitment to finding a way to be present in sessions with the music therapist. The editors have taken pains to balance the voices represented in these cases of integrated team working: no one perspective dominates. This demonstrates the expert capacity of the editors for a team work approach to the task of writing and editing this book.'- British Journal of Music Therapy, Professor Jane Edwards, Course Director of the MA in Music Therapy at the Irish World Academy of Music and Dance, University of Limerick, Ireland'If there has been a book missing from the shelves of practitioners and educators in the field of transdisciplinary and collaborative healthcare settings, it has been this one. The intricate weaving of case vignettes and reflections of experienced clinicians in the field together with conceptual material, produces an excellent resource for the consideration of existing models of practice. The book can be recommended to educators and researchers whole-heartedly and... for clinicians, this multi-faceted and engaging work will inspire and encourage those committed to team and collaborative work.'- International Journal of Therapy and Rehabilitation'The standard of writing is superb throughout. The use of citations is exemplary and a wide range of voices from research and practice writings in the field are included.'- British Journal of Music Therapy'A fine selection of case studies from a range of clinical settings showing different approaches used in music therapy. INTEGRATED TEAM WORKING: MUSIC THERAPAY AS PART OF TRANSDISCIPLINARY AND COLLABORATIVE APPROACHES is an in-depth guide for music therapy students and professionals who want to consider collaborative approaches, and is a recommendation for any college-level psychology collection.'- The Midwest Book Review
Karen Twyford is a music therapist whose clinical experience is with a variety of client groups, particularly within the field of special education. She has recently undertaken research into the use of collaborative multidisciplinary approaches within music therapy practice in the UK. She now lives in Wellington, New Zealand where she has established a music therapy practice. Tessa Watson is a music therapist and is currently convenor of the music therapy training course at Roehampton University, UK. She has clinical experience with a variety of client groups has undertaken research into learning and teaching in the arts therapies, music therapy work with adults with learning disabilities, and women in secure psychiatric services.
Foreword by Julie Sutton, Music therapist and editor of Music, Music Therapy and Trauma. Introduction by Karen Twyford and Tessa Watson. Part 1: Collaborative and Transdisciplinary Approaches with Children by Karen Twyford. Part 2: Collaborative Work with Adults. a. Collaboration in Music Therapy with Adults with Learning Disabilities by Tessa Watson. b. Music Therapy and Collaborative Working in Adult Mental Health: Creative Connections and Destructive Splits by Claire Miller, Professional Development Lead, Forensic Mental Health Arts Therapies Service, London. c. Team Working to Meet Complex Needs in Adults with Acquired Neurological Conditions by Wendy L. Magee PhD, Honorary Senior Research Fellow, Department of Palliative Care, Policy and Rehabilitation, Kings College, London. Part 3: Collaborative Work with the Elderly. a. The Elderly by Adrienne Freeman, Music Therapist, Chase Farm Hospital, Enfield. b. Collaboration: The Bigger Picture by Alison Barrington, Music Therapy MA Lecturer, Guildhall School of Music and Drama. Postscript. References. Index.
Find what you're looking for...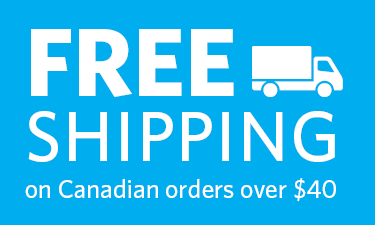 Publishers Represented
UBC Press is the Canadian agent for several international publishers. Visit our
Publishers Represented
page to learn more.