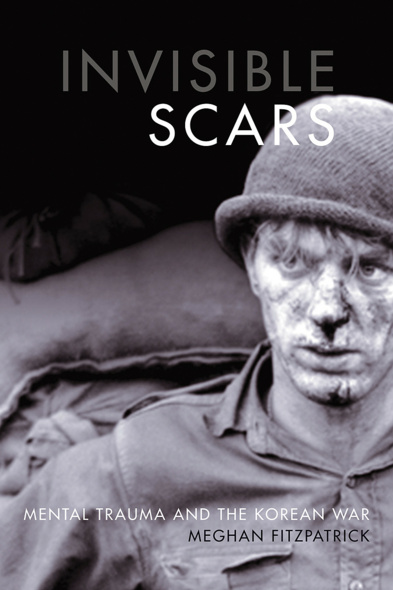 Invisible Scars
Mental Trauma and the Korean War
The Korean War (1950-53) was a ferocious and brutal conflict that produced over four million casualties in the span of three short years. Despite this, it remains relatively absent from most accounts of mental health and war trauma.
Invisible Scars provides the first extended exploration of Commonwealth Division psychiatry during the Korean War and examines the psychiatric-care systems in place for the thousands of soldiers who fought in that conflict. Fitzpatrick demonstrates that although Commonwealth forces were generally successful in returning psychologically traumatized servicemen to duty and fostering good morale, they failed to compensate or support in a meaningful way veterans returning to civilian life. Moreover, ignorance at home contributed to widespread misunderstanding of their condition, and veterans were often deprived of public space in which to grieve.
This book offers an intimate look into the history of psychological trauma and assesses the impact of the Korean War on the development of military psychiatry. In addition, it engages with current disability, pensions, and compensation issues that remain hotly contested and reflects on the power of commemoration in the healing process.
This book will be of interest to scholars of military and medical history as well as those interested in the human consequences of war.
The ultimate value in Dr. Fitzpatrick's study reaches well beyond its considerable historical significance… [Invisible Scars] acknowledges advances made in treating these men and women while reminding us that much has yet to be done.
Invisible Scars is a groundbreaking account of the psychiatric treatment of Commonwealth Division soldiers during the Korean War. Clearly written and well researched, it adds significantly to our understanding of this conflict and what the soldiers endured.
Meghan Fitzpatrick is a SSHRC Postdoctoral Research Fellow at the Royal Military College of Canada. A graduate of King's College London and the Institute of Historical Research, her work has appeared in such distinguished publications as the Social History of Medicine.
Introduction
1 Brave New World: Organization of Wartime Psychiatric Medicine, 1914-50
2 Together We Stand: Inter-Allied Cooperation and Quality of Care
3 For the Common Good: Mental Health and Maintaining Morale
4 Weathering the Storm: Psychiatrists and Soldiers in the Field, 1950-53
5 Forever Changed: The Korean War, Veterans, and the Pensions System
Conclusion: Korea and Its Legacy
Appendices; Notes; Bibliography; Index
Related Titles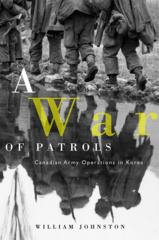 A War of Patrols
Canadian Army Operations in Korea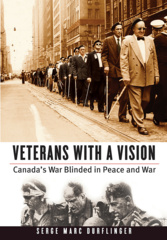 Veterans with a Vision
Canada's War Blinded in Peace and War
Contact!Unload
Military Veterans, Trauma, and Research-Based Theatre
Edited by George Belliveau and Graham W. Lea
‹
›
Find what you're looking for...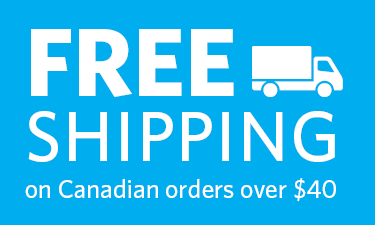 Publishers Represented
UBC Press is the Canadian agent for several international publishers. Visit our
Publishers Represented
page to learn more.