Orienting Canada
Race, Empire, and the Transpacific
Colony to nation? Isolationism to internationalism? WASP society to a multicultural Canada?  Focusing on imperial conflicts in the Pacific, Orienting Canada disrupts these familiar narratives in Canadian history by tracing the relationship between racism and Canadian foreign policy.
Grounded in transnationalism and anti-racist theory, this book reassesses critical transpacific incidents, including Vancouver's riots of 1907, the Chinese head tax, the wars in the pacific from 1937 to 1945, the internment of Japanese-Canadians, and Canada's significant role in consolidating the US anti-communist empire in postwar Asia.  Shocking revelations about the effects of racism and war into the 1960s are tempered by stories of community resilience and transformation. As a transpacific lens on the past, Orienting Canada deflects Canada's European gaze back onto itself to reveal images that both provoke and unsettle.
Scholars, graduate students, and senior undergraduates interested in Canadian foreign relations, war in the Pacific region, and Asian Canadian communities will welcome this important volume. It will also be of interest to those studying human rights issues and modern imperialism.
Awards
2012, Shortlisted - Canadian Political History Book Prize, Canadian Historical Association
RELATED TOPICS:
Canadian History
,
Canadian Politics
,
Critical Race Studies
,
Diaspora Studies
,
Diplomacy
,
Diplomatic History
,
Foreign Policy
,
History
,
History of Human Rights
,
Immigration & Emigration
,
Political History
,
Political Science
,
Public Policy & Administration
,
Sociology
,
Transnationalism & Migration
This deeply informed study of the intricate interplay of race and empire provides fascinating insights into the creation and contours of the post-World War II world and the background for the policies that evolved. Though the particular focus is Canada, the conclusions extend far more broadly, and reach directly to serious issues that must be addressed today. A very significant contribution.
This is the most comprehensive treatment of race and empire in modern international relations and 'transpacific' history ... One of the most important books on the history of Canada-Asia relations and Canadian foreign policy, Orienting Canada will be read for decades to come.
Orienting Canada offers a proactive approach to the place of Canada and Canadian peoples in the 'transpacific' sphere. Within the context of empire, it brings the impact of racialized thinking on Canadian foreign policy to the forefront, a dimension that has not been seen enough in the past. This book makes an important new contribution to the debate.
John Price is an associate professor of history at the University of Victoria.
Introduction
Part 1: Race, Empire, and War
1 Prologue to War: Migration, Race, and Empire
2 China and the Clash of Empires
3 December 1941 and World War
4 Hiroshima and War's End
5 Shades of Liberation
6 Boundaries of Race and Democracy
7 Elusive Justice: Canada and the Tokyo Tribunal
Part 2: Pax Americana – Race, Anti-Communism, and Asia
8 Mr. Kennan Comes to Ottawa
9 Canada, Asia, and "Pax Americana"
10 America's Prestige, Korea's War
11 The San Francisco Peace Treaty and Re-Militarization
of the Transpacific
12 Racism, War Crimes, and the Korean War
13 Vietnam: Departures in Canadian Foreign Policy
Conclusion
Chronology
Notes
Select Bibliography
Index 
Related Titles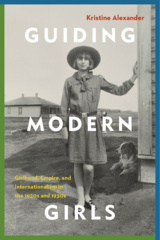 Guiding Modern Girls
Girlhood, Empire, and Internationalism in the 1920s and 1930s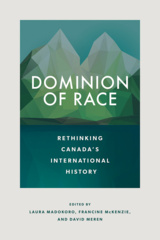 Dominion of Race
Rethinking Canada's International History
Edited by Laura Madokoro, Francine McKenzie and David Meren
‹
›
Find what you're looking for...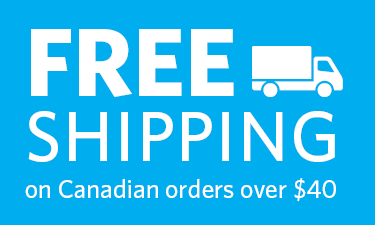 Stay Informed
Receive the latest UBC Press news, including events, catalogues, and announcements.
Publishers Represented
UBC Press is the Canadian agent for several international publishers. Visit our
Publishers Represented
page to learn more.