41 b&w illustrations, 21 maps, 3 tables
Journey to the Ice Age
Discovering an Ancient World
At the end of the Ice Age, small groups of hunter-gatherers crossed from Siberia to Alaska and opened the last chapter in the human settlement of the earth. Many left little or no trace. But one group – the Early Paleo-Indians – exploded suddenly on the archaeological record about 11,500 years ago and expanded rapidly throughout North America and, eventually, into South America.
Why was this group so successful? To understand this, we need to know how they coped with change and different Ice Age environments. This book, by archaeologist and curator Peter Storck, focuses on the challenges faced by the Early Paleo-Indians of northeastern North America. A revealing, autobiographical account, Journey to the Ice Age is at once a captivating record of Storck's archaeological discoveries, as well as an introduction to the practice, challenges, and spirit of archaeology.
Whether you're in your teens or in your 80s, if you've ever wanted to roll back the present and see the landscape of the past, this book is sure to delight you. Designed to take readers on their own journey to the Ice Age, the book includes a guided tour across ancient beaches, through glacially scoured valleys, and up into formerly remote highlands – places evocative of another geological epoch and which contain hidden traces of Southern Ontario's, and Canada's, founding peoples. Of interest to both professional and amateur, student and teacher, specialist and novice, this personal, often evocative, account is bound to satisfy anyone who's ever yearned to ask an archaeologist: How do you know where to dig? Why do you do what you do? Or what does it all mean?
Awards
2004, Winner - Alcuin Citation for excellence in book design in Canada, Alcuin Society
2004, Winner - Chalmers Award, Champlain Society
2004, Winner - Public Communications Award, Canadian Archaeological Association
All too often archaeology is presented as the fabulous and dramatic discovery of a lost civilization. The truth is that it is a sometimes dreary and inescapably human pursuit, where much of the drama exists in the rivalry between archaeologists and the politics of the profession. In Journey to the Ice Age, Peter Storck marries these harsh realities to the excitement of discovery, and ties it all together with his own experience of both.
I love this book. If I had Peter Storck's writing skill and his introspective view of the world, this is the kind of book I would like to write. It is at once a compelling, personal narrative and an introduction to the process of hypothesis testing and revision that archaeologists use to keep their work oriented toward a problem they wish to solve ... informative ... evocative ...insight into, the past lifeways of Paleoindian people, as well as a thorough understanding of how difficult it is to explore such ancient lifeways through sutdy of the meagre remains fond in archaeological sites that are 10 000 or more years old ... the reader learns a lot about Paleoindians and the environments in which they lived and also a lot about prehistoric archaeology
This is two books in one, a journey through time to meet the people living on the beaches of ice age lakes, and a personal journey of the scientist who found them. Storck's narrative is a delightful tale of science in action and a lifetime dedicated to the people of long ago. It has forever changed my view of the Ontario landscape.
This is an autobiographical account by a curator of the Royal Ontario Museum, relating his archaeological discoveries while tracing the peoples who came over to America from Siberia at the end of the Ice Age. It is an exciting and education read. A truly wonderful book.
This book will open the consciousness of North Americans to the ancient world that surrounds their daily lives. Familiar landscapes will carry new significance as the settings for primeval iceberg-laden seas, exotic animals, and peoples whose way of life is totally alien to that of the modern world.
A passionate yet consummately erudite account of his intellectual odyssey from young scientist to pre-eminent scholar of Ice Age archaeology. It is an honest, inspiring, and well-written story of a life devoted to science combined with a remarkably intimate portrait of the Ice Age people that Storck has been tracking for his entire professional career.
Peter L. Storck is Senior Curator Emeritus at the Department of Anthropology, Royal Ontario Museum.
Maps, Tables, Illustrations, Photographs
Acknowledgments
Introduction
1 Beginnings
2 The Elusive Trail
3 An Unexpected Turn
4 Breakthrough
5 Back to Beachcombing
6 Unfinished Business
7 Back to the Beginning
8 The Search Changes Direction
Epilogue: Approximations of the Past Appendix: Driving into Ice Age Ontario and Beyond
Suggested Reading
Text Credits
Index
Find what you're looking for...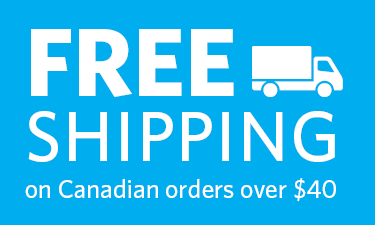 Stay Informed
Receive the latest UBC Press news, including events, catalogues, and announcements.
Publishers Represented
UBC Press is the Canadian agent for several international publishers. Visit our
Publishers Represented
page to learn more.