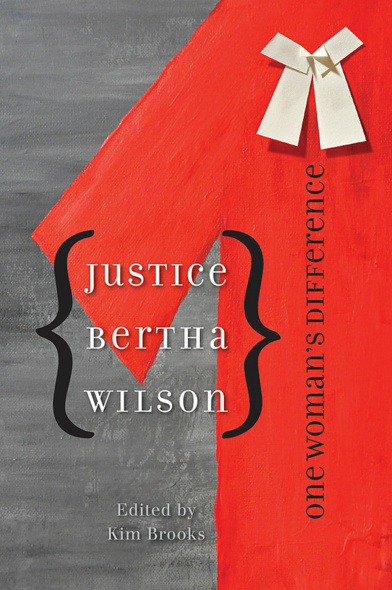 Justice Bertha Wilson
One Woman's Difference
Bertha Wilson's appointment as the first female justice of the Supreme Court of Canada in 1982 capped off a career of firsts. Wilson had been the first woman lawyer and partner at a prominent Toronto law firm and the first woman appointed to the Ontario Court of Appeal. Her death in 2007 has, in turn, provoked reflection on her contributions to law and the legal profession and raised the question, what difference do women judges make?
Justice Bertha Wilson examines Wilson's career through three distinct frames and from a wide range of feminist perspectives. In "Foundations" contributors evince Wilson's contributions to the building blocks of the legal system, including to property law, contract law, and fiduciary duties; in "Controversy" they examine Wilson's role in high-profile, controversial decisions on issues such as prostitution, criminal defence, and child custody. The final section, "Reflections," assesses Wilson's credentials as a feminist judge and her impact on the legal profession and judicial education.
This timely, evocative book highlights Wilson's contributions to the Canadian legal landscape and addresses many of the issues that Wilson grappled with in her life and career. A nuanced portrait of a complex woman, it will appeal to lawyers, judges, policy makers, academics, and anyone interested in law and women's contributions to Canadian society.
A nuanced portrait of a complex woman, it will appeal to lawyers, judges, policy makers, academics, and anyone interested in law and women's contributions to Canadian society.
Justice Bertha Wilson is an original contribution ... this collection of essays reminds us that all women constitute themselves within conditions of overt and more ambient gender discrimination. Through the lens of one 'extraordinary' woman's life, this collection contributes to feminist attempts to develop theories that account for women's capacity for agency, their negotiations, concessions, and transgressions of normative femininity – in short, the relative and shifting constraints and opportunities generated through our interactions with gendered social structures.
The book is an excellent legacy of Madame Justice Bertha Wilson's life as a lawyer, jurist, role model, and task force chair. Hers was a life that made a difference.
A fitting tribute to a remarkable woman and jurist. This collection explores not only her famous Charter and criminal law judgments, but also the rather-neglected commercial law opinions and her legal work before joining the Supreme Court. I commend the book to the many lawyers who knew her and miss her friendship and intellectual engagement, but especially to the readers who know her only through her judicial writing. You will understand both her and the law better after reading these essays.
Was Bertha Wilson a feminist judge or not? This and other tantalizing questions are explored in this multifaceted collection devoted to the professional journey of an internationally famous 'FW2' (First Woman to...) in the often hostile, masculinist domain of law. The collection enables the reader to acquire an understanding of not only a courageous and compassionate trailblazer and her legacy, but also the organic nature of the nexus between law and social change.
Kim Brooks is an associate professor and the H. Heward Stikeman Chair in the Law of Taxation in the Faculty of Law at McGill University.
Contributors: Elizabeth Adjin-Tettey, Beverley Baines, Marie-Claire Belleau, Janine Benedet, Susan B. Boyd, Melina Buckley, Rosemary Cairns Way, Gillian Calder, T. Brettel Dawson, Angela Fernandez, Isabel Grant, Rebecca Johnson, Larissa Katz, Claire L'Heureux-Dubé, Moira L. McConnell, Mary Jane Mossman, Shannon O'Byrne, Debra Parkes, Janis Sarra, Beatrice Tice, Lorna Turnbull, and Christina Vinters
Preface / Justice Claire L'Heureux-Dubé
Introduction / Kim Brooks
Part 1: Foundations
1 Bertha Wilson's Practice Years (1958–75):  Establishing a Research Practice and Founding a Research Department in Canada / Angela Fernandez and Beatrice Tice
2 A Traditionalist's Property Jurisprudence/ Larissa Katz
3 Power, Discretion, and Vulnerability, Justice Wilson and Fiduciary Duty in the Corporate/Commercial Context / Janis Sarra
4 A Few More Spokes to the Wheel: Reasonableness, Fairness, and Justice in Justice Bertha Wilson's Approach to Contract Law / Moira L. McConnell
5 Giving Emotions Their Due: Justice Bertha Wilson's Response to Intangible Loss in Contract / Shannon Kathleen O'Byrne
Part 2: Controversy
6 Picking up Where Justice Wilson Left Off: The Tort of Discrimination Revisited / Elizabeth Adjin-Tettey
7 Paradigms of Prostitution: Revisiting the Prostitution Reference / Janine Benedet
8 Contextualizing Criminal Defences: Exploring the Contribution of Justice Bertha Wilson / Isabel Grant and Debra Parkes
9 "Finally I know Where I am Going to Be From": Culture, Context, and Time in a Look Back at Racine v. Woods / Gillian Calder
10 Challenging Patriarchy or Embracing Liberal Norms?  Justice Wilson's Child Custody and Access Decisions / Susan B. Boyd
Part 3: Reflections
11 But Was She a Feminist Judge? / Beverley Baines
12 I Agree/Disagree for the Following Reasons: Convergence, Divergence, and Justice Wilson's "Modest Degree of Creativity" / Marie-Claire Belleau, Rebecca Johnson, and Christina Vinters
13 A Way of Being in the World / Lorna Turnbull
14 Ideas and Transformation: A Reflection on Bertha Wilson's Contribution to Gender Equality in the Legal Profession / Melina Buckley
15 Taking a Stand on Equality: Bertha Wilson and the Evolution of Judicial Education in Canada / Rosemary Cairns Way and T. Brettel Dawson
16 Bertha Wilson: "Silences" in a Woman's Life Story / Mary Jane Mossman
Index
Find what you're looking for...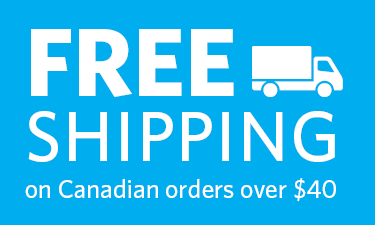 Publishers Represented
UBC Press is the Canadian agent for several international publishers. Visit our
Publishers Represented
page to learn more.