$105.00

Back Order
Ships in 4-6 weeks.
GO TO CART
Karen Tei Yamashita
Fictions of Magic and Memory
University of Hawai'i Press
Karen Tei Yamashita's novels, essays, and performance scripts have garnered considerable praise from scholars and reviewers, and are taught not only in the United States but in at least half a dozen countries in Asia, South America, and Europe. Her work has been written about in numerous disciplines in the humanities and social sciences. Karen Tei Yamashita: Fictions of Magic and Memory is the first anthology given over to Yamashita's writing. It contains newly commissioned essays by established, international scholars; a recent interview with the author; a semiautobiographical keynote address delivered at an international conference that ruminates on her Japanese American heritage; and a full bibliography. The essays offer fresh and in-depth readings of the magic realist canvas of Through the Arc of the Rain Forest (1990); the Japanese emigrant portraiture of Brazil-Maru (1992); Los Angeles as rambunctious geopolitical and transnational fulcrum of the Americas in Tropic of Orange (1997); the fraught relationship of Japanese and Brazilian heritage and labor in Circle K Cycles (2001); Asian American history and politics of the 1960s in I Hotel (2010); and Anime Wong (2014), a gallery of performativity illustrating the contested and inextricable nature of East and West. This essay-collection explores Yamashita's use of the fantastical, the play of emerging transnational ethnicity, and the narrative tactics of reflexivity and bricolage in storytelling located on a continuum of the unique and the communal, of the past and the present, and that are mapped in various spatial and virtual realities.
Yamashita is the most productive, innovative, and prominent Asian American author after Maxine Hong Kingston, and this collection offers an authoritative, comprehensive introduction to Yamashita and her oeuvre. . . . Highly recommended.
The chapters that compose the book are not unqualified celebrations of Yamashita's works and take seriously critical appraisals, a sign of the maturity and sophistication in Yamashita scholarship overall and in this collection in particular. Chapters by Gamber, Adams, Birns, and Ragain are all commendable for their scholarly equanimity, and Patell's excellent contribution on the cultivation of cosmopolitan virtue duly addresses the difficulties readers may encounter in appreciating Yamashita's imagination. Such equanimity is a considerable feat when assessing the value and contribution of a living author's works.
This collection of essays—critical, creative, and performative—of Karen Tei Yamashita makes an invaluable and timely contribution to existing Yamashita scholarship, as well as broadening our understanding of contemporary Japanese American poetics, and Asian American literary scholarship. Lee's collection pays homage to and rigorously explores the imaginatively ambitious crisscrossings of time, place, and memory that is part of the distinctiveness of Yamashita's oeuvre.
In its diverse approaches—theoretical, philosophical, literary, cultural, and historical—and genres—criticism, essays, overviews, and interview—the collection persuasively demonstrates Yamashita's central role in orienting the direction of Asian American literary and cultural discourse in the late twentieth and early twenty-first century. . . . Taken together, this collection of essays and voices powerfully demonstrates the reasons why Yamashita is a major author, one of the handful of Asian American writers who have been the subjects of essay collections or monographs, and whose creative vision has become a prognosticator of the concerns and values of contemporary cultural and literary discourse.
A. Robert Lee, formerly of the University of Kent, UK, was professor of American literature at Nihon University, Tokyo, from 1996 to 2011.
Find what you're looking for...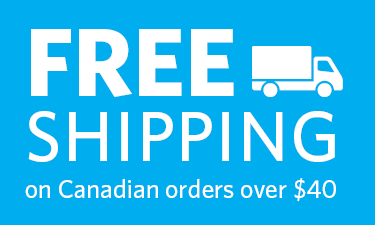 Stay Informed
Receive the latest UBC Press news, including events, catalogues, and announcements.
Publishers Represented
UBC Press is the Canadian agent for several international publishers. Visit our
Publishers Represented
page to learn more.