Knowing the Past, Facing the Future
Indigenous Education in Canada
In 1867, Canada's federal government became responsible for the education of Indigenous peoples: Status Indians and some Métis would attend schools on reserves; non-Status Indians and some Métis would attend provincial schools. The system set the stage for decades of broken promises and misguided experiments that are only now being rectified in the spirit of truth and reconciliation.
Knowing the Past, Facing the Future traces the arc of Indigenous education since Confederation and draws a road map of the obstacles that need to be removed before the challenge of reconciliation can be met. This insightful volume is organized in three parts. The opening chapters examine colonial promises and practices, including the treaty right to education and the establishment of day, residential, and industrial schools. The chapters in Parts 2 and 3 are written alternately from within Indigenous and Western paradigms. Parts 2 focuses on the legacy of racism, trauma, and dislocation; Part 3 explore contemporary issues in curriculum development, assessment, leadership, and governance.
At a time when decolonizing Canada's education system remains a struggle, this innovative collection reveals the possibilities and potential pitfalls associated with incorporating Traditional Knowledge and Indigenous teaching and healing practices into school courses and programs.
This book is essential reading for administrators, teachers, policy makers, and anyone invested in Indigenous education and the survival and success of future generations.
An important book for students, educators, and administrators who want to understand the colonial history of First Nations education in Canada and help create a better future.
Sheila Carr-Stewart is a professor emerita at the College of Education at the University Saskatchewan and teaches in the Faculty of Education at the University of Alberta. A former teacher, she has worked extensively in the area of Indigenous education, particularly on issues related to jurisdiction, administration, funding, and local control of community schools. In 2013, she received the University of Saskatchewan Provost's Award for Teaching and Research Excellence in Aboriginal Education.
Contributors: Jonathan Anuik, Michael Cottrell, Karlee D. Fellner, Rosalind Hardie Darryl Hunter, Harry Lafond, Solange Lalonde, Brooke Madden, Yvonne Poitras Pratt, Jane P. Preston, Larry Prochner, Noella Steinhauer
Related Titles
First Nations Education in Canada
The Circle Unfolds
Edited by Marie Battiste and Jean Barman
Aboriginal Education
Fulfilling the Promise
Edited by Marlene Brant Castellano, Lynne Davis and Louise Lahache
Decolonizing Education
Nourishing the Learning Spirit
By Marie Battiste Foreword by Rita Bouvier
Teaching Each Other
Nehinuw Concepts and Indigenous Pedagogies
By Linda M. Goulet and Keith N. Goulet
Aboriginal Student Engagement and Achievement
Educational Practices and Cultural Sustainability
Learning and Teaching Together
Weaving Indigenous Ways of Knowing into Education
What We Learned
Two Generations Reflect on Tsimshian Education and the Day Schools
‹
›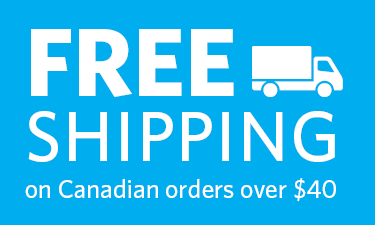 Find what you're looking for...
Publishers Represented
UBC Press is the Canadian agent for several international publishers. Visit our
Publishers Represented
page to learn more.