Language Development in Children with Disability and Special Needs
Performative Communication
Jessica Kingsley Publishers
Research has shown that speech and language skills are often severely delayed in children with disabilities such as Down's Syndrome or autism. In order to stimulate these skills, it is essential that regular speech therapy is provided from an early age.
This practical guide offers parents, and other carers, a week-by-week programme that encourages language acquisition, and aims to teach the child to use the type of language and communication that is appropriate in differing situations. Professor Irene Johansson's early intervention programmes are widely practised in Sweden, and are based on the belief that language and communication develop as an integral part of the child's overall development, and are therefore important for the development of other abilities.
The first two chapters of the book provide a theoretical background to early language intervention, and a summary of the research undertaken in order to develop the programme. This is followed by a step-by-step guide, which is divided into twelve sections, each section containing four weekly programmes. Every week, a new activity is built into the routine between child and parent, such as repeating different rhythms of syllables, encouraging the child to identify a sound source, teaching the child to take and give different objects, and helping them to use and understand simple language and gestures. The book has been written in a straightforward, jargon-free style and is accompanied by illustrations, making it accessible to both parents and professionals.
As a practical guide, this book presents a variety of interesting ideas that would benefit interested practioners and parents... a practical guide for ideas. – Topics in Language Disorders
A range of activities aimed at developing a 'structured conversation' with the child are offered, where it is clearly indicated as to what the parent should say or do in order to proactively encourage and listen to the child. – Nursery World
A useful and practical book. Although the book only goes up to the 18-month level of development, it could be useful to teachers and carers of older pre-verbal children. – Journal of Intellectual Disability Research
An invaluable resource for parents and professionals involved in early intervention. Excellent advice is given to help a child participate in situations where he or she may find an activity difficult... as a resource book of fun, practical ideas based on sound theoretical principles the work is first class. – Journal of Applied Research in Intellectual Disabilities
A very practical and accessible book, supported by relevant theory, which should be useful to parents, carers and other professionals. – Mencap News
It is clearly presented, simply written and positive. I am happy to have found such a practical book to share with parents. – Newsletter for the Scottish Support for Learning Association
Irene Johansson is Professor at the Department of Linguistics, Umea University. Eva Thomas is a Speech and Language Therapist, Eastbourne Health Authority
Theoretical Background to Early Language Intervention 1. Training Towards Performative Communication. 1.1 Interaction 1.2 Vision 1.3 Listening 1.4 Motor Skills 1.5 Play 1.6 Imitation 2. Data Covering the Development of the Children Taking Part in the Project Early Language Intervention in Children with Down's Syndrome. Practical Advice and Activities. Activities (1-12). References.
Find what you're looking for...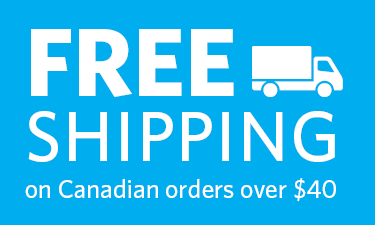 Publishers Represented
UBC Press is the Canadian agent for several international publishers. Visit our
Publishers Represented
page to learn more.