Latinx Ciné in the Twenty-First Century
The University of Arizona Press
Today's Latinx motion pictures are built on the struggles—and victories—of prior decades. Earlier filmmakers threw open doors and cleared new paths for those of the twenty-first century to willfully reconstruct Latinx epics as well as the daily tragedies and triumphs of Latinx lives.
Twenty-first-century Latinx film offers much to celebrate, but as noted pop culture critic Frederick Luis Aldama writes, there's still room to be purposefully critical. In
Latinx Ciné
in the Twenty-First Century contributors offer groundbreaking scholarship that does both, bringing together a comprehensive presentation of contemporary film and filmmakers from all corners of Latinx culture.
The book's seven sections cover production techniques and evolving genres, profile those behind and in front of the camera, and explore the distribution and consumption of contemporary Latinx films. Chapters delve into issues that are timely, relevant, and influential, including representation or the lack thereof, identity and stereotypes, hybridity, immigration and detention, historical recuperation, and historical amnesia.
With its capacious range and depth of vision, this timeless volume of cutting-edge scholarship blazes new paths in understanding the full complexities of twenty-first century Latinx filmmaking.
Contributors
Contributors
Iván Eusebio Aguirre Darancou
Frederick Luis Aldama
Juan J. Alonzo
Lee Bebout
Debra A. Castillo
Nikolina Dobreva
Paul Espinosa
Mauricio Espinoza
Camilla Fojas
Rosa-Linda Fregoso
Desirée J. Garcia
Enrique García
Clarissa Goldsmith
Matthew David Goodwin
Monica Hanna
Sara Veronica Hinojos
Carlos Gabriel Kelly
Jennifer M. Lozano
Manuel M. Martín-Rodríguez
J. V. Miranda
Valentina Montero Román
Danielle Alexis Orozco
Henry Puente
John D. "Rio" Riofrio
Richard T. Rodríguez
Ariana Ruiz
Samuale Saldívar III
Jorge Santos
Rebecca A. Sheehan
(Latinx Ciné in the twenty-first century) is a tour-de-force in Latinx-Brown film studies, unswervingly challenging, countering, deconstructing, irrupting and disrupting the conscious and contrived Latinx xenophobic and maligned racism, sexism, classism, and cultural invisibility promoted in the Trump era of political expediency and moral despondency.'—Theodoric Manley, Ethnic and Racial Studies

'An engaging collection that demonstrates both the advances Latinx filmmaking has made in the 2000s, and the acumen of the scholars who appraise them.'—Ryan Rashotte, author of Narco Cinema

'A unique volume with enormous range. [It] presents a stunning depth and variety of filmmakers and screen products from all corners of Latinx culture.'—María Acosta Cruz, author of Dream Nation
Frederick Luis Aldama is the Arts and Humanities Distinguished Professor of English, University Distinguished Scholar, and University Distinguished Teacher at The Ohio State University. He is the author, co-author, and editor of thirty-six books, including Long Stories Cut Short and the Eisner Award–winner Latinx Superheroes in Mainstream Comics.
Foreword. Bearing Witness: A Latinx Filmmaker's Journey
Paul Espinosa
Introduction. Latinx Ciné: Filmmaking, Production, and Consumption in the Twenty-First Century
Frederick Luis Aldama

PART I. THE QUESTION OF TWENTY-FIRST CENTURY LATINX CINÉ
1. What Is Latinx in Today's Documentary Filmscape?
Debra A. Castillo
2. Pantelion Films and the Latinx Spanish-Language Film Marketplace
Henry Puente
3. Reframing the Border in Contemporary Mexican American Documentary
Monica Hanna
4. Serious Docu-Games: Empathy in Action at the Virtual Border
Rebecca A. Sheehan

PART II. REFRAMING AND CENTER-STAGING LATINX NONFICTION FLICKS
5. Digitized Identidad: Color, Body, and the Tension of DVD-Constructed Chicanx Heroes
Samuel Saldívar III
6. Salsa on Film: (Corporate) Stars, Local Communities, and Global Audiences, from Our Latin Thing to El Cantante
Nikolina Dobreva and Enrique García

PART III. TOWARD A BORDERLAND CINÉ OF PRECARITY AND SITUATED EXCESS
7. On the Border Between Migration and Horror:Rendering Border Violence Strange in Jonás Cuarón's Desierto
Lee Bebout and Clarissa Goldsmith
8. Invisible Immigrants: A Better Life and the Cinematic Undocumented
Desirée J. Garcia
9. Ex-Voto #7: Print Culture and the Creation of an Alternative Latinidad in the Work of Jim Mendiola
Ariana Ruiz
10. The Good, Bad, and the Messy: Michael Peña's Browning of the Twenty-First-Century Silver Screen
Frederick Luis Aldama and Carlos Gabriel Kelly
11. Ethnic Avengers: Machete, Django, and the Uncertain Futures of Race and Immigration in the United States
Juan J. Alonzo

PART IV. LATINX FUTURITIES
12. Border Securities, Drone Cultures, and Alex Rivera's Sleep Dealer
Camilla Fojas
13. Techno/Memo: The Politics of Cultural Memory in Alex Rivera's Sleep Dealer
J. V. Miranda
14. Digital Rasquachismo: Alex Rivera's Multimedia Storytelling, Humor, and Transborder Latinx Futurity
Jennifer M. Lozano
15. Extra Terrestres and the Politics of Scientific Realism
Matthew David Goodwin

PART V. SUPERHEROIC LATINXS
16. LatinX-Men: Logan's Undocumented Voices Speak
Jorge Santos
17. Laura Kinney as X-treme Niña: Monstrosity and Citizenship in Marvel's Logan
Danielle Alexis Orozco

PART VI. PIXELATED BROWNS
18. Very ¡MACHO! Sonic Legacies of Mexican Animated Villains
Sara Veronica Hinojos
19. The Best Mexican Is a (Day of the) Dead Mexican: Representing Mexicanness in U.S. Animated Films
Manuel M. Martín-Rodríguez
20. (Re)Animating the Dead: Memory, Music, and Divine Justice in Coco
John D. "Rio" Riofrio
21. "There Is No 'I' in Trollhunters": Gendered and Collective Heroism in Guillermo del Toro's Multimedial Saga
Iván Eusebio Aguirre Darancou

PART VII. TWENTY-FIRST-CENTURY ENGENDERINGS OF LATINX CINÉ
22. Latinas in Biographical Film: Analyzing the Cultivation of a Genealogy of Latina Feministas in the United States
Valentina Montero Román
23. Impossible Mission: The Queer Geographies of Peter Bratt's La Mission
Richard T. Rodríguez
24. Not-So-Great Expectations: Challenging Gender/Ethnic Roles and Achievement in Latinx Sports Films
Mauricio Espinoza
Twenty-First-Century Latinx Ciné: A Coda
Rosa-Linda Fregoso

Contributors
Index
Find what you're looking for...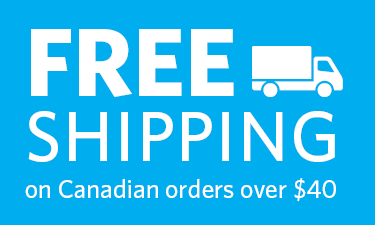 Publishers Represented
UBC Press is the Canadian agent for several international publishers. Visit our
Publishers Represented
page to learn more.