$28.95

Back Order
Ships in 4-6 weeks.
GO TO CART
Latinx Superheroes in Mainstream Comics
The University of Arizona Press
Winner of the 2018 Eisner Award Winner for Best Scholarly/Academic Work

Whether good or evil, beautiful or ugly, smart or downright silly, able-bodied or differently abled, gay or straight, male or female, young or old, Latinx superheroes in mainstream comic book stories are few and far between. It is as if finding the Latinx presence in the DC and Marvel worlds requires activation of superheroic powers.

Latinx Superheroes in Mainstream Comics blasts open barriers with a swift kick. It explores deeply and systematically the storyworld spaces inhabited by brown superheroes in mainstream comic book storyworlds: print comic books, animation, TV, and film. It makes visible and lets loose the otherwise occluded and shackled. Leaving nothing to chance, it sheds light on how creators (authors, artists, animators, and directors) make storyworlds that feature Latinos/as, distinguishing between those that we can and should evaluate as well done and those we can and should evaluate as not well done.

The foremost expert on Latinx comics, Frederick Luis Aldama guides us through the full archive of all the Latinx superheros in comics since the 1940s. Aldama takes us where the superheroes live—the barrios, the hospitals, the school rooms, the farm fields—and he not only shows us a view to the Latinx content, sometimes deeply embedded, but also provokes critical inquiry into the way storytelling formats distill and reconstruct real Latinos/as.

Thoroughly entertaining but seriously undertaken, Latinx Superheroes in Mainstream Comics allows us to truly see how superhero comic book storyworlds are willfully created in ways that make new our perception, thoughts, and feelings.
Aldama emphasizes that inclusion is not the issue but rather the degree of creators' and publishers' will to style in creating complex, compelling characters that invite all readers to see themselves in their storyworlds.'—Maite Urcaregui, Journal of Graphic Novels and Comics

'In a time when Latinx culture in mainstream entertainment is constantly being debated, Aldama brings a welcomed voice to the conversation, and . . . provides a greater number of superheroes for us to look up to.'—Latinx Spaces

'Latinx Superheroes in Mainstream Comics is a vital contribution to a variety of fields: comic studies, Latinx studies, ethnic studies, and media and film studies.'—Journal of American Ethnic History

'Latinx Superheroes in Mainstream Comics takes on a groundbreaking archival study not only in presenting a more comprehensive picture of Latino/a superheroes, but also in delineating how they have been under-represented or often misrepresented within and beyond the realm of print comics.'—Image and Narrative

'By providing visibility to the invisible Latinx figures in comic books and comics-related media, Aldama ultimately becomes the very superhero about which he so energetically researches and writes.'—Studies in 20th and 21st Century Literature

'The most prolific and insightful scholar writing on the intersection of Latino/a identity, politics, and the popular, Aldama provides yet another gleaming gem that throws light on how ethnicity and representation in comics operate. This groundbreaking book on Latinx superheroes enriches our perception of the politics of difference. It blows wide open how beliefs that reside in the images and ideas surrounding Latinoness circulate in American society.'—Adilifu Nama, author of Super Black

'Minorities have always been vital to superhero adventures, but generally in hidden, almost clandestine ways. Aldama's work broadens the range of these minorities while demonstrating that the censorship of ethnic communities is still a key issue not only in comics but in mass media culture at large.'—Jan Baetens, co-author of The Graphic Novel

'A gem for university classes, researchers, comic book fans, and the forces of progress.'—Enrique García, author of The Hernandez Brothers
Frederick Luis Aldama is the Arts and Humanities Distinguished Professor of English and University Distinguished Scholar at the Ohio State University. An expert on Latinx popular culture, Aldama is the author, co-author, and editor of twenty-nine books, including Long Stories Cut Short: Fictions from the Borderlands, Your Brain on Latino Comics: From Gus Arriola to Los Bros Hernandez, and The Cinema of Robert Rodriguez.
It's Hard Being Invisible: A Foreword by John Jennings
Preface and Acknowledgments
Prologue: Kicking Some Culo !
Chapter 1. Excavating a Latinx Superhero Print-Comic Archive
Chapter 2. Toward a Theory of Latinx Comic Book Superheroes
Chapter 3. Multimediated Latinx Superheroes
Epilogue: Up, Up . . . and Away !
Looking at the Mainstream from the Independent Trenches: An Afterword by Javier Hernandez
Appendix: Select Creators of Mainstream Comics
Works Cited
Index
Find what you're looking for...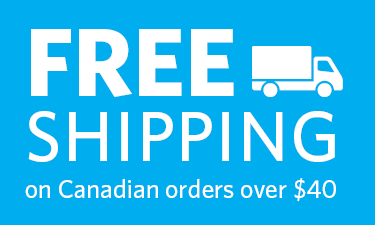 Publishers Represented
UBC Press is the Canadian agent for several international publishers. Visit our
Publishers Represented
page to learn more.