Learning to Practise Social Work
International Approaches
Jessica Kingsley Publishers
This important and accessible book deals with current issues in practice teaching and learning in social work for practitioners, students and academics. Written from an international perspective, this book draws together the knowledge and experiences of those from different countries working in a variety of social work settings.The contributors highlight the links and collaboration between college-based and practice-based learning, and discuss the diversity of the settings in which social work takes place. The book as a whole demonstrates the existence of universal issues and opportunities as well as detailing differences in practice teaching and learning. In this way it is an essential guide to the working of social work for practice teachers, practitioners and students.
'The book is interesting and makes worthwhile reading for social work educators, and practice teachers in particular. The readers are exposed to a wide range of possible arrangements conducive to student learning in fieldwork placements. The authors share their ideas, experience, reflection and insights - providing plenty of food for thought to its readers.'- The Hong Kong Journal of Social Work
Steven Shardlow is Professor of Social Work at the University of Salford and is Editor-in-Chief of the Journal of Social Work. He presently represents the United Kingdom on the European Association of Schools of Social Work. Mark Doel is Research Professor of Social Work in the Centre for Health and Social Care Research at Sheffield Hallam University. He was a social worker for almost twenty years, is an experienced trainer and has published widely in the fields of practice teaching, groupwork and task-centred practice, with five of his books in foreign translations. He is the academic lead on a project to develop social work education in the republic of Georgia.
Introduction. Educating social workers for practice: International themes, Mark Doel, School of Social Work, University of Central England, Birmingham and Steven M Shardlow, Department of Social Work Studies, University of Salford. 1. University-community partnerships: Practicum learning for community revitalization, Therese J. Dent and Alice Tourville, School of Social Work, Washington University, St Louis, United States of America. 2. Social work placements in police settings: A force for change, Kalindi S. Muzumdar, Mumbai, India. 3. Integrating people and services: A practice and learning experience through field instruction, Anna Y L Leung, Heidi S K Hui and Frances Y S Ip, Department of Social Work and Social Administration, University of Hong Kong. 4. Learning opportunities and placements with asylum seekers, Dee Underhill with Claire Betteridge, Ben Harvey and Karen Patient, Cambridgeshire Social Services, England. 5. Student supervision in context: A model for external supervisors, Jane Maidment, Department of Social Inquiry, Deakin University, Australia and Pauline Woodward, University of Canterbury, New Zealand. 6. Student practice placements as gatekeepers to the profession, Sigrun Juliusdottir, Steinnun Hrafnsdottir and Bjarney Kristjansdottir, Department of Social Sciences, University of Iceland. 7. Becoming a social worker: Using student job descriptions in child care and family support placements, Nicoleta Neamtu, Babes-Bolyai University, Cluj-Napoca, Romania, with Silvia Cioaza, Romanian Foundation for Child, Family and Community, Romania. 8. Practice teaching using the case record, Lesley Cooper, School of Social Administration and Social Work, Flinders University of South Australia and Paul Seartson, Mt Gambier. 9. Practice learning in hospital-based settings, Nigel Hall, School of Social Work, Kopje, Zimbabwe and Revai Senzere, Department of Social Welfare, Chegutu, Zimbabwe. 10. Practice learning in the voluntary sector, Elaine King, Joyce Lishman and Rob Mackay, The Robert Gordon University, Aberdeen and . 11. Culturally competent mental health services for Latinos: An examination of three settings, Kurt C Organista, Peter G Manoleas and Rafael Herrera, School of Social Welfare, University of California, United States of America. 12. Field instruction in university teaching hospitals, Marion Bogo and Judith Globerman, Faculty of Social Work, University of Toronto, Canada, and Lorie Shekter-Wolfson, Ministry of Health, Ontario, Canada.
Find what you're looking for...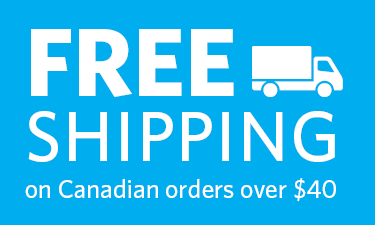 Publishers Represented
UBC Press is the Canadian agent for several international publishers. Visit our
Publishers Represented
page to learn more.