Leaving Iran
Between Migration and Exile
Athabasca University Press
In 1975, at the age of twenty-three, Farideh Goldin left Iran in search of her imagined America. She sought an escape from the suffocation she felt under the cultural rules of her country and the future her family had envisioned for her. While she settled uneasily into American life, the political unrest in Iran intensified and in February of 1979, Farideh's family was forced to flee Iran on the last El-Al flights to Tel Aviv. They arrived in Israel as refugees, having left everything behind including the only home Farideh's father had ever known.
Baba, as Farideh called her father, was a well-respected son of the chief rabbi and dayan of the Jews of Shiraz. During his last visit to the United States in 2006, he handed Farideh his memoir that chronicled the years of his life after exile: the confiscation of his passport while he attempted to return to Iran for his belongings, the resulting years of loneliness as he struggled against a hostile bureaucracy to return to his wife and family in Israel, and the eventual loss of the poultry farm that had supported his family. Farideh translated her father's memoir along with other documents she found in a briefcase after his death. Leaving Iran knits together her father's story of dislocation and loss with her own experience as an Iranian Jew in a newly adopted home. As an intimate portrait of displacement and the construction of identity, as a story of family loyalty and cultural memory, Leaving Iran is an important addition to a growing body of Iranian–American narratives.
So many people were uprooted from their homelands during the Iranian Revolution of 1979. And while that tragedy left people searching for a piece of soil for their torn roots, Leaving Iran describes how it also destroyed family units—scattering mothers and fathers and sisters and brothers throughout the world. Goldin's memoir makes remarkable observations about the psyche of an immigrant: describing the progression from a time marked by loneliness and humiliation to a time where the rules and codes of their new world begin to reveal themselves. And although Goldin and the rest of her family never stop feeling like foreigners in their new countries of choice—the United States and Israel—they continue to press forward, in the hopes of giving their children the privilege of a homeland. As a daughter of immigrants, I found this skillfully written account to be both moving and enlightening and it reminded me that the experience of an immigrant is universal.
Born in Shiraz, Iran to a family of dayanim, Farideh Goldin now lives in Virginia and is the director of the Institute for Jewish Studies and Interfaith Understanding at Old Dominion University. Goldin is a frequent lecturer and presenter on Iranian culture. Her first memoir, Wedding Song: Memoirs of an Iranian Jewish Woman was published in 2003.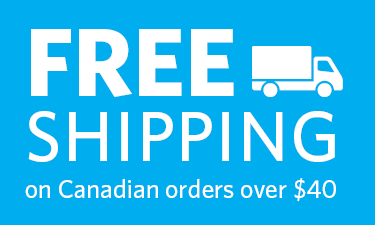 Find what you're looking for...
Publishers Represented
UBC Press is the Canadian agent for several international publishers. Visit our
Publishers Represented
page to learn more.