$30.95

Back Order
Ships in 4-6 weeks.
GO TO CART
Life and Labor on the Border
Working People of Northeastern Sonora, Mexico, 1886–1986
The University of Arizona Press
For thousands of Mexican laborers, life along the U.S. border represents an opportunity both to earn wages and to gain access to consumer goods. For anthropologist Josiah Heyman, this labor force presents an opportunity to gain a better understanding of working people, "to uncover the order underlying the history of waged lives."

Life and Labor on the Border traces the development of the urban working class in northern Sonora over the period of a century. Drawing on an extensive collection of life histories, Heyman describes what has happened to families over several generations as people have left the countryside to work for American-owned companies in northern Sonora or to cross the border to find other employment.
 
Heyman searches for the origins of "working classness" in these family histories, revealing aspects of life that strengthen people's involvement with a consumer economy, including the role of everyday objects like sewing machines, cars, and stoves. He considers the consequences of changing political and economic tides, as well as the effects on family life of the new role of women in the labor force. Within the broad sweep of family chronicles, key junctures in individual lives—both personal and historical crises—offer additional insights into social class dynamics. These life stories convey the positive sense of people's goals in life and reveal the origins of a distinctive way of life in the borderlands.
 
This is an important book that should radically reshape the way the history of the Latin American working classes is undertaken. . . . Students of regional history, labor historians, and those . . . interested in the transforming impact of capitalism will find rich pickings in this excellent and clearly written work.'—Hispanic American Historical Review
 
'Heyman's rich ethnography captures the historical continuity of the border working class. . . . A convincing and provocative work.'—Contemporary Sociology
 
'This excellent book is of interest to historians of the borderlands and also to those who do labor or family history..'—American Historical Review
 
'A sophisticated and highly readable example of what the author calls an 'anthropology of working peoples' [that] sets a high standard for other studies of this kind. . . . Interweaving theory and analysis with life histories, mercifully free of jargon in the narrative, Heyman succeeds in making this particular story of migration above all a human story.'—International Migration Review
 
'One of the book's most valuable contributions is its focus on women . . . as important components of the economic community.'—American Ethnologist
 
'Because of [Heyman's] ability to blend the details of individual lives with larger questions informed by many disciplines, his work will be of interest to family historians, labour historians, border specialists, Mexicanists, and others. The predominance of individual life histories make this a good choice for the classroom as well.'—Labour/Le Travail
 
'The work makes a significant contribution to our understanding of the working people of the [U.S.-Mexico] border.'—The Americas
 
'Employing the finely grained modes of anthropological inquiry, Heyman follows people on their paths into working class employment and depicts for us the ways in which successive generations of families and friends responded to its changing options and constraints. His book constitutes a major achievement in both concepts and methods, and [it] opens up new ways of comprehending the world we have made.'—Eric Wolf, author of Sons of the Shaking Earth
Josiah McC. Heyman received his doctorate at the City University of New York and is now an assistant professor in the Anthropology and Science, Technology, and Society Departments at Michigan Technological University.
Find what you're looking for...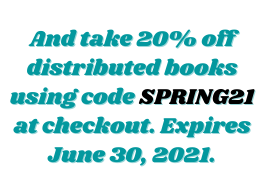 Publishers Represented
UBC Press is the Canadian agent for several international publishers. Visit our
Publishers Represented
page to learn more.