$30.95

Back Order
Ships in 4-6 weeks.
GO TO CART
Linking Human Rights and the Environment
The University of Arizona Press
All over the world, people are experiencing the effects of ecosystemdecline, from water shortages to fish kills to landslides on deforestedslopes. The victims of environmental degradation tend to belong to morevulnerable sectors of society – racial and ethnic minorities andthe poor – who regularly carry a disproportionate burden of suchabuse. Increasingly, many basic human rights are being placed at risk,as the right to health affected by contamination of resources, or theright to property and culture compromised by commercial intrusion intoindigenous lands.
Despite the evident relationship between environmental degradationand human suffering, human rights violations and environmentaldegradation have been treated by most organizations and governments asunrelated issues. Just as human rights advocates have tended to placeonly civil and political rights onto their agendas, environmentalistshave tended to focus primarily on natural resource preservation withoutaddressing human impacts of environmental abuse. As a result, victimsof environmental degradation are unprotected by the laws and mechanismsestablished to address human rights abuses.
This book brings together contributions from human rights andenvironmental experts who have devoted much of their work to unifyingthese two spheres, particularly in the legal arena. It presents avariety of issues and approaches that address human rights andenvironmental links, demonstrating the growing interrelationshipbetween human rights law and environmental advocacy. Its coverageincludes reviews of existing international laws and treaties thatestablish the rights to a healthy environment, an overview ofmechanisms that allow both individuals and groups to seek remedy forabuses, and specific cases that document efforts to seek redress forvictims of environmental degradation through existing human rightsprotection mechanisms. Through examples ranging from water rights towomen's rights, this collection offers practical ways in whichenvironmental protection can be approached through human rightsinstruments.
The volume reproduces a legal brief (amicus curiae) filed before aninternational human rights tribunal making the human rights andenvironment linkage argument, and includes the subsequentprecedent-setting decision handed down by the Inter-American Court onHuman Rights recognizing this linkage. Linking Human Rights andEnvironment is a valuable sourcebook that explores the unchartedterritory that lies between environmental and human rights legislation.More than a theoretical treatise, it argues that human rights activismpresents a significant opportunity to address the human consequences ofenvironmental degradation and can serve as a catalyst for inspiringideas and action in the real world.
[A] powerful collection of readings . . . As the world grows smaller and the effects of activity in one part of the world (primarily the West) encroach on the quality of life elsewhere, we can expect this book to become an important text in the study of the international legal rights of human beings to have a viable environment within which to live.
Find what you're looking for...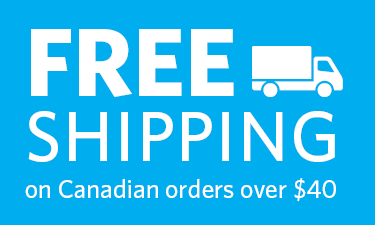 Publishers Represented
UBC Press is the Canadian agent for several international publishers. Visit our
Publishers Represented
page to learn more.