Listening to Scent
An Olfactory Journey with Aromatic Plants and Their Extracts
Jessica Kingsley Publishers
, Singing Dragon
The olfactory journey described in this book introduces readers to the pleasures and benefits of educating and training the 'nose', our olfactory palate. Jennifer Peace Rhind explores the process of cultivating our sense of smell and demonstrates how the process itself can be therapeutic and enjoyable, as well as informative. She highlights the different skills involved, from olfactory vocabulary, awareness, and memory, through to discrimination and fragrance creation, and the activities that can help to acquire them, emphasizing the value of experiential learning. She describes the Japanese art of koh-do or the 'way of incense' and suggests ways of creating group events inspired by this. Based on her twenty five years' experience working with essential oils and aromatic plant extracts, she also leads the reader through a variety of scent families, with information on the botanical source, odour profiles, olfactory notes, and suggestions for comparison with other scents.
This method of educating and training the 'nose' is fascinating, challenging and life-enhancing and will be of interest to anyone eager to develop their sense of smell, and of incalculable use to aromatherapy students and practitioners who must acquire these skills for their career.
Listening to Scent is set to become the must-have reference book at a time when the sense of smell has only started being explored. Jennifer details a step-by-step approach of how one should train the 'olfactory memory' and presents a comprehensive description of the odorscape and the associated raw materials in a way that is accessible to all. Her description of the application of scents in Japanese culture and the natural and culinary worlds adds to the excitement of reading this beautifully written book on one of the most important senses in our lives!

– Isabelle Gellé, Perfumer and Founder and Principal of The Perfumery Art School, UK
Natural perfume is the key for those who love fragrances but have not yet encountered the world of aromatherapy. Aromatherapy opens doors to enjoying the benefits of natural aromatic raw materials: essential oils. With this book Jennifer Rhind celebrates the joy of fragrances by composing a better understanding and use of natural perfume for both perfume addicts and aromatherapy lovers. Enjoy and "listen to scent"!

– Claudia De Vos, scent psychologist, the Netherlands
Jennifer Peace Rhind is a Chartered Biologist with a Ph.D. in Mycotoxicology from the University of Strathclyde. Her long-standing interest in Complementary and Alternative Medicine (CAM) has led to qualifications in massage, aromatherapy and reflexology, and for thirteen years she worked as a therapist and partner in a multidisciplinary complementary healthcare clinic. During this time she became involved in CAM education in the private sector and co-founded the first professionally accredited CAM school in Scotland. She was a lecturer on the B.A. (Hons) Complementary Healthcare programme at Edinburgh Napier University for fourteen years, and remains involved in scent education. Jennifer is the author of Essential Oils, Fragrance and Wellbeing and A Sensory Journey, all published by Singing Dragon. She lives in Biggar near the Scottish Borders.
Acknowledgements. Part 1. Listening to Scent. 1.1. Introduction – why cultivate your sense of smell? 1.2. The language of scent. 1.3. Olfactory sensitivity and perception. 1.4. Discrimination. 1.5. Olfactory memory and the reasoning process. 1.6. The first steps. 1.7. How to conduct sensory exercises. 1.8. Odour families. 1.9. In the spirit of koh-do. 1.10. Reflections on the olfactory journey. Part 2. Olfactory profiles. 2.1. Balsamic family: Labdanum, Opopanax, Tolu balsam, Vanilla. 2.2. Woody family: Guaiacwood, Sandalwood, Virginian cedarwood. 2.3. Spicy family: Caraway seed, Carrot seed, Clove bud, Nutmeg. 2.4. Coniferous family: Scots pine, Siberian fir. 2.5. Herbaceous family: Clary sage, Laurel leaf, Lavender, Thyme. 2.6. Medicated family: Eucalyptus, Peppermint, Wintergreen. 2.7. Green family: Galbanum, Violet Leaf. 2.8. Agrestic family: Hay, Oakmoss, Patchouli, Tobacco leaf. 2.9. Floral family: Champaca, Frangipani, Genet, Jasmine, Linden blossom, Mimosa, Narcissus, Orange blossom, Osmanthus, Pink lotus, Rose, Ylang ylang. 2.10. Fruity family: Blackcurrant bud, Roman chamomile, Tagetes. 2.11. Citrus family: Bergamot, Cédrat, Mandarin. Part 3. An experiential programme of study. 3.1. Re-set your nose with scents in the natural world. 3.2. Stimulate your senses with an olfactory culinary experience. 3.3. Immerse yourself in the world of aromatic plant extracts. Appendix 1. Odour types and characteristics encountered in aromatic plant extracts. Appendix 2. Some notes on chemistry. Appendix 3. Building accords. Glossary. References. Bibliography for Odour Profiles. Further reading. Recommended suppliers of aromatic materials.
Find what you're looking for...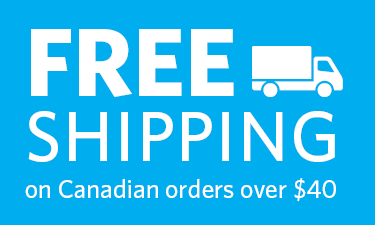 Stay Informed
Receive the latest UBC Press news, including events, catalogues, and announcements.
Publishers Represented
UBC Press is the Canadian agent for several international publishers. Visit our
Publishers Represented
page to learn more.