Listening to Young Children, Expanded Third Edition
A Guide to Understanding and Using the Mosaic Approach
Jessica Kingsley Publishers
Viewing children as 'experts in their own lives', the Mosaic approach offers a creative framework for understanding young children's perspectives through talking, walking, making and reviewing material with an adult. This book demonstrates how children's views and experiences can stay in focus in early childhood provision. The multi-method approach brings together digital tools with interviewing and observation to enable adults to review current practice and implement change with children.
Combining the authors' successful books Listening to Young Children and Spaces to Play into an expanded and fully updated third edition, this book builds on the authors' original ground-breaking work by commenting on the development and adaptation of the Mosaic approach, along with case studies of the Mosaic approach in action in four countries: England, Denmark, Norway and Australia. Alongside guidance on using and adapting the framework with young children, older children and adults, there is new material on the ethical and methodological issues involved.
In this third, expanded edition of what has become a classic text about listening to young children, Alison Clark outlines the basis of the Mosaic Approach and its development. The addition of case studies and consideration of ethical issues creates spaces for reflecting, revisiting, and refining the application of the Mosaic Approach. A continuing strength of the book is the focus on the possibilities - rather than prescriptions - of listening to young children.
Alison Clark's work on the Mosaic approach is enriched by new insights and material in this expanded third edition of Listening to Young Children. This book is essential reading for students and practitioners engaged in the field of early years and early childhood.
I was delighted to see this third version appear, both because the topic is important and because Alison Clark and the Mosaic Approach impact fundamentally the way educational communities perceive children. The value of prioritising children's perspectives must not be underestimated. The planning of educators, shaping by policy-makers and investigations by researchers will all benefit from engaging with the examples and issues raised.
A refreshing, vibrant, ethical and highly collaborative approach to conducting research with children. I thoroughly recommend this much-needed resource.
Alison Clark is a Visiting Research Associate at Thomas Coram Research Unit, UCL Institute of Education, London. Alison pioneered the Mosaic approach and has contributed many published articles, books and book chapters on listening to and researching with young children.
Foreword by Peter Moss
Acknowledgements
Preface to the Third Edition
1. A FRAMEWORK FOR LISTENING
Introduction
Starting points
The framework for listening
2. LISTENING TO YOUNG CHILDREN
Introduction
The Listening to Young Children study (1999-2000)
Stages of the Mosaic approach
Stage One: Children and adults gathering documentation
Stage Two: Piecing together information for dialogue, reflection and interpretation
Discussion
3. SPACES TO PLAY: ADAPTING THE MOSAIC APPROACH
Introduction
Spaces to Play
Stage One: gathering children's and adults' perspectives
Stage Two: Discussing the material
Stage Three: Deciding areas of continuity and change
Evaluation
Changes into practice
Discussion
4. CASE STUDIES: WORKING WITH THE MOSAIC APPROACH
Introduction
Discussion
5. ETHICAL AND METHODOLOGICAL QUESTIONS
Introduction
Questions
Conclusion
Epilogue
Further Reading About the Mosaic Approach
Appendix
References
Subject Index
Author Index
List of Case Studies
CHAPTER 2
1. TONI (AGE 22 MONTHS)
2. GARY (AGE 3)
3. GABY (AGE 3)
CHAPTER 4
1. PATACAKE DAY NURSERY (UK)
2. PROFESSIONA15 SEEKING CHILDREN'S PERSPECTIVES (DENMARK)
3. ACTIVE MEANING-MAKING WITH ONE- AND TWO-YEAR-OLDS (NORWAY)
4. CHILDREN'S PERSPECTIVES OF THEIR OUTDOOR PLAY AREA (AUSTRALIA)
Find what you're looking for...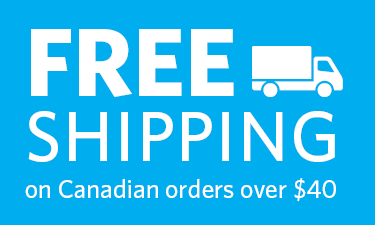 Publishers Represented
UBC Press is the Canadian agent for several international publishers. Visit our
Publishers Represented
page to learn more.