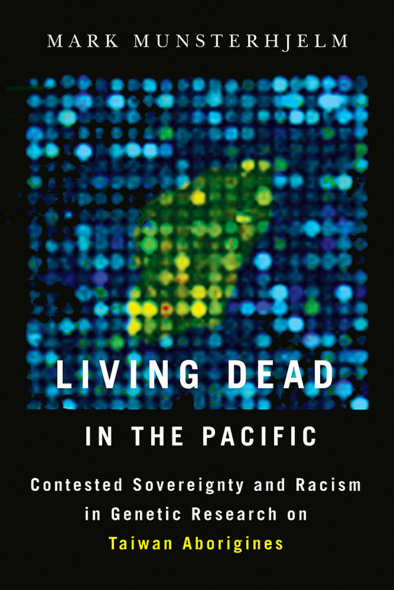 5 b&w graphs, 3 tables, 2 maps
Living Dead in the Pacific
Contested Sovereignty and Racism in Genetic Research on Taiwan Aborigines
Colonized since the 1600s, Taiwan is largely a nation of settlers. Yet within its population of 23 million are 500,000 Aboriginal people. Over the past thirty years, genetic researchers have eagerly studied Taiwan Aborigines, leading to mass violations of the rights of their subjects and a troubling revival of racially configured research. Living Dead in the Pacific examines the Taiwanese and Western genetic research of Taiwan Aborigines and the narratives that propelled it. Genetic research has permeated both the political and popular spheres as Taiwanese nationalists and Chinese nationalists argue over the significance of migration theories and as the media proliferates genetic theories on predispositions to alcoholism. As this book demonstrates, genetics serve, on the one hand, to reinforce claims to a unique national identity and, on the other hand, to reinforce anti-Aboriginal prejudices. Increasingly, genetic research on Aborigines is being integrated into biotechnology planning, both in the country and through controversial US patent applications. Compelling and original, this book considers the impact of racism and questions of sovereignty on genetic research, detailing a history of exploitation and resistance that represents a new area of conflict facing Aboriginal people both within Taiwan and around the world.
Living Dead in the Pacific will appeal to a range of students and scholars in the fields of sociology, bioethics, Indigenous studies, East Asian studies, and communication.
Awards
2015, Winner - Gertrude J. Robinson Book Prize, Canadian Communication Association
Munsterhjelm shows how genes are made to say things about topics as varied as the destiny of a country, the haunting presence of ancestors, or the ravages of alcoholism. This fantastic book demonstrates that we live in a very animated world, which expresses itself through what humans say and do.
This fascinating book makes a significant contribution to an area of knowledge that is too often overlooked – the Taiwanese indigenous peoples' struggle under colonial governance and power biotech research.
Mark Munsterhjelm teaches in the Department of Sociology, Anthropology, and Criminology at the University of Windsor.
1 Taiwan Aborigines' Genes as Black Boxes
2 Aboriginal Peoples' Genes as Narrated and Contested Assemblages
3 Imposing Genetic Distinctions: Aboriginal Peoples and Alcoholism in Genetics Research
4 Informed Consent in the Austronesian Homeland
5 Were the Maori "Made in Taiwan"?
6 Internet Shopping Carts and Patenting Taiwan's "Gift to the World"
7 Conclusion: The Agency of the Living Dead in Contested Sovereignty
Notes; References; Index
Related Titles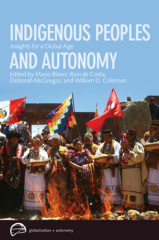 Indigenous Peoples and Autonomy
Insights for a Global Age
Edited by Mario Blaser, Ravi De Costa, Deborah McGregor and William D. Coleman
‹
›
Find what you're looking for...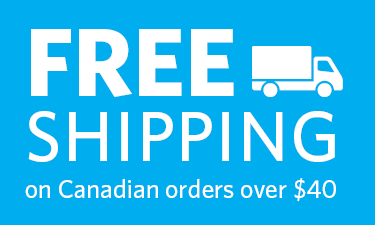 Publishers Represented
UBC Press is the Canadian agent for several international publishers. Visit our
Publishers Represented
page to learn more.