Locating Global Order
American Power and Canadian Security after 9/11
While the events of 9/11 provoked countless debates about international politics, security, and global order, one question dominates. Should the United States don the mantle of empire for the sake of world peace, or will peace come through world government?
This volume questions the very assumptions of this debate – that the political order is hierarchical, with state and international institutions at the top and individuals and groups at the bottom. Case studies dealing with Canada's role in the construction and maintenance of global order, both domestically and internationally, reveal that the location of social and political practices creating global order is no longer certain. How are these practices influencing America's ability to structure its power around the world? What are the links between Canadian security policy, our involvement in the war in Afghanistan, and US power?
Rather than taking the state and international system for granted, this timely and remarkable book demonstrates that global order post-9/11 is not exclusively American – allied powers are a key component of its hegemony.
This book will interest students, teachers, and scholars of Canadian politics, security, and foreign policy and general readers who want a deeper understanding of international relations in the post-9/11 world.
This is one of the few books about 'global' politics that has engaged my attention in a long time. It is well informed, well edited, and equally well written. Locating Global Order is both important and provocative – important, in that it insists on interrogating the relationship between politics and location to avoid clichés about territorialized nation-states or patterns of globalization; provocative, in that it disrupts some powerful claims about where politics ought to be occurring.
Locating Global Order is interesting, intelligent, and accessible. It would work well as a reader for senior undergraduates and graduate students in Canadian foreign policy and related fields.
Bruno Charbonneau is an associate professor of political science at Laurentian University.
Wayne S. Cox is an assistant professor of political studies at Queen's University.
Contributors: David Black, Siobhan Byrne, T. S. (Todd) Hataley, Gary Kinsman, Alex Macleod, Kim Richard Nossal, Dan O'Meara, Geneviève Parent, Malcolm Savage, Jonathan Sears, Timothy M. Shaw, Peter J. Stoett, Kathryn Trevenen, Claire Turenne Sjolander
Preface
Introduction: Locating Global Order / Bruno Charbonneau and Wayne S. Cox
Part 1: American Power and the Location of Global Order
1 Hegemony, Militarism, and Identity: Locating the United States as the Global Power / Dan O'Meara
2 The Neoconservative Challenge to Realist Thinking in American Foreign Policy / Alex Macleod
Part 2: Constructing Global Order at Home and Abroad – The Case of Canada's Mission in Afghanistan
3 Managing Life in Afghanistan: Canadian Tales of Peace, Security, and Development / Bruno Charbonneau and Geneviève Parent
4 Rethinking the Security Imaginary: Canadian Security and the Case of Afghanistan / Kim Richard Nossal
5 Constructions of Nation, Constructions of War: Media Representations of Captain Nichola Goddard / Claire Turenne Sjolander and Kathryn Trevenen
Part 3: Constructing Global Order at Home – Conceptualizations and Practices of National Security
6 Against National Security: From the Canadian War on Queers to the "War on Terror" / Gary Kinsman
7 Framing Post-9/11 Security: Tales of State Securitization and of the Experiences of Muslim Communities / Siobhan Byrne
8 Re-Conceptions of National Security in the Age of Terrorism: Implications for Federal Policing in Canada / T.S. (Todd) Hataley
9 Biosecurity in Canada and Beyond: Invasions, Imperialisms, and Sovereignty / Peter Stoett
Part 4: Constructing Global Order Abroad – Canada's Policies in Africa
10 Canada, Africa and "New" Multilateralisms for Global Governance: Before and After the Harper Regime in Ottawa? / Timothy M. Shaw
11 Mainstreaming Investment: Foreign and Security Policy Implications of Canadian Extractive Industries in Africa / David Black and Malcolm Savage
12 Peace-Building between Canadian Values and Local Knowledge: Some Lessons from Timbuktu / Jonathan Sears
13 Conclusion: Relocating Global Order / Bruno Charbonneau and Wayne S. Cox
References
Index
Related Titles
Unsettled Balance
Ethics, Security, and Canada's International Relations
Edited by Rosalind Warner
Game Changer
The Impact of 9/11 on North American Security
Edited by Jonathan Paquin and Patrick James
Lock, Stock, and Icebergs
A History of Canada's Arctic Maritime Sovereignty
Beyond Afghanistan
An International Security Agenda for Canada
Edited by James Fergusson and Francis Furtado
The Harper Era in Canadian Foreign Policy
Parliament, Politics, and Canada's Global Posture
Edited by Adam Chapnick and Christopher J. Kukucha
‹
›
Find what you're looking for...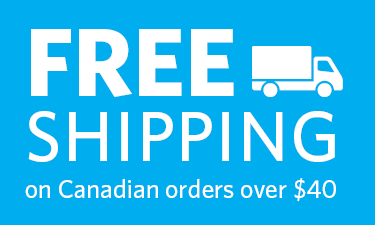 Stay Informed
Receive the latest UBC Press news, including events, catalogues, and announcements.
Publishers Represented
UBC Press is the Canadian agent for several international publishers. Visit our
Publishers Represented
page to learn more.