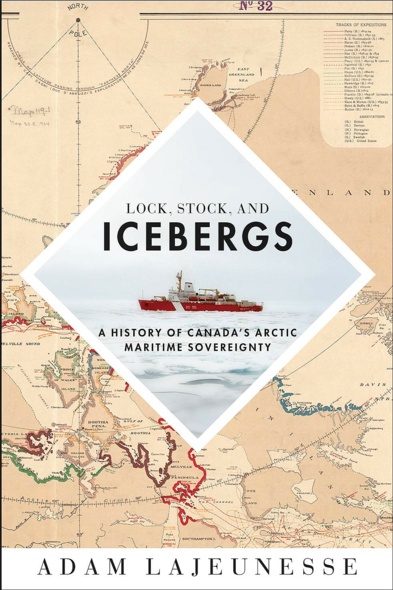 14 photographs, 11maps, 3 tables
Lock, Stock, and Icebergs
A History of Canada's Arctic Maritime Sovereignty
In 1988, after years of failed negotiations over the status of the Northwest Passage, Brian Mulroney gave Ronald Reagan a globe, pointed to the Arctic, and said "Ron that's ours. We own it lock, stock, and icebergs." A simple statement, it summed up a hundred years of official policy. Since the nineteenth century, Canadian governments have claimed ownership of the land and the icy passageways that make up the Arctic Archipelago. Unfortunately for Ottawa, many countries – including the United States – still do not recognize the Northwest Passage as internal Canadian waters.
Crucial to understanding the complex nature of Canada's Arctic sovereignty is an understanding of its history. In Lock, Stock, and Icebergs, Adam Lajeunesse draws on a wealth of recently declassified Canadian and American archival material to chart the origins and development of Canadian Arctic maritime policy – from the earliest police patrols in Hudson Bay to the deployment of nuclear submarines. Detailing decades of internal policy debates, secret negotiations with the United States, and long-classified joint-defence projects, he traces the circuitous history of Canada's official claim to the Northwest Passage and the otber Arctic waters.
Lock, Stock, and Icebergs shows how successive governments spent decades trying to figure out what exactly ownership of these waters entailed. It sets the stage for understanding the challenges Canada now faces as it navigates a rapidly changing Arctic, especially in terms of balancing the political requirements of sovereignty with concerns about the environmental and economic and social development. One thing is certain: in the years to come, strengthening Arctic sovereignty will become a more complex process than ever before.
This book will appeal to historians, political scientists, geographers, lawyers, government officials, and policy makers interested in the law of the sea, environmental security, the economic development of the North, Arctic navigation and shipping, and Canada-US military collaboration.
Awards
2017, Winner - John Wesley Dafoe Book Prize, Dafoe Foundation
…this book [is] an indispensable and major contribution to the literature and discussions on Canadian Arctic maritime sovereignty claims, most importantly the contested Northwest Passage … Lajeunesse not only provides a solid explanation of the subject's historiographical debates, he offers a new perspective that enriches the debate.
Lajeunesse's study should be mandatory reading for anyone interested in the history of Canada's Arctic policy and the basis of its Arctic maritime sovereignty. This book should also prove useful to policy-makers. As Lajeunesse has shown, holes remain in the sovereignty tapestry that covers Canada's Arctic waters. Questions will continue to arise. In providing a window into the past developments that have shaped Canadian legal thinking and Arctic policy, Lajeunesse has done a great service for those engaging in future discussions, deliberations, and debates about these issues.
Lock, Stock and Icebergs sets a new standard for Canadian Arctic policy studies. Not everyone in this country will agree with or be pleased by what the author has to say. But every one of us who is interested in the Arctic stands to gain by coming to terms with his take on a theme that's in danger of becoming stale. And if somehow a good number of us were to become critically aware of the information, perspectives, and insights that are on offer here, the quality of Canadian public debate about the Arctic would improve, perhaps greatly. All along, the rigour and ease displayed by Adam Lajeunesse in delving into the governmental side of Canadian Arctic policy-making are a challenge to those who would do the same.
Lock, Stock, and Icebergs provides a behind-the-scenes look at the evolution and eventual proclamation of Canada's Maritime Arctic sovereignty policy. The wealth of historical documents presented here also reveals that this policy was fashioned not through consultation but by officials and politicians in Ottawa who rarely ventured north of 60°. It is a lesson that we ignore at our peril.
Exceptionally well-written and researched, this book adds critical new insight into Canadian-American relations and negotiations over the status of Canada's Arctic waters, particularly the Northwest Passage. It is a 'must read' for all federal politicians, foreign affairs officials, scholars of the north, and anyone interested in Canada's Arctic sovereignty and the measures needed to protect it.
Adam Lajeunesse is a SSHRC Postdoctoral Fellow at St. Jerome's University at the University of Waterloo. He is also a research associate at the Centre for Military and Strategic Studies and an ArcticNet project member.
Preface
Introduction
1 The Origins of Canada's Arctic Maritime Sovereignty
2 The Early Cold War and the End of Splendid Isolation
3 Continental Defence and Straight Baselines
4 Working with the Americans in the Arctic
5 The Nuclear Submarine and Early Arctic Operations
6 Canada's Law of the Sea Priorities
7 The Manhattan Crisis and the Arctic Waters Pollution Prevention Act
8 Securing the Canadian Claim: Defence and Diplomacy
9 Canada and the Third UN Law of the Sea Conference
10 The Cold War under Ice
11 The Establishment of Straight Baselines
12 Unfinished Business
Appendix
Notes
Bibliography
Index
Related Titles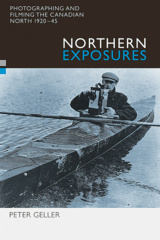 Northern Exposures
Photographing and Filming the Canadian North, 1920-45
By Peter Geller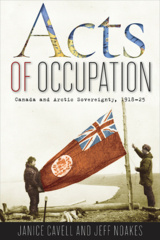 Acts of Occupation
Canada and Arctic Sovereignty, 1918-25
By Janice Cavell and Jeff Noakes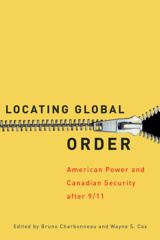 Locating Global Order
American Power and Canadian Security after 9/11
Edited by Bruno Charbonneau and Wayne S. Cox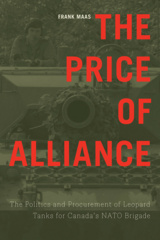 The Price of Alliance
The Politics and Procurement of Leopard Tanks for Canada's NATO Brigade
By Frank Maas
‹
›
Find what you're looking for...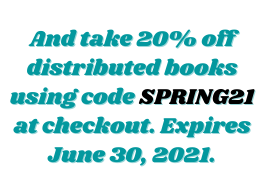 Publishers Represented
UBC Press is the Canadian agent for several international publishers. Visit our
Publishers Represented
page to learn more.