Long Stories Cut Short
Fictions from the Borderlands
The University of Arizona Press
Xbox videogamer cholo cyberpunks. Infants who read before they talk. Vatos locos, romancing abuelos, border crossers and border smugglers, drug kingpins, Latina motorbike riders, philosophically musing tweens, and so much more.
The stories in this dynamic bilingual prose-art collection touch on the universals of romance, family, migration and expulsion, and everyday life in all its zany configurations. Each glimpse into lives at every stage—from newborns and children to teens, young adults, and the elderly—further submerges readers in psychological ups and downs. In a world filled with racism, police brutality, poverty, and tensions between haves and have-nots, these flashes of fictional insight bring gleaming clarity to life lived where all sorts of borders meet and shift.
Frederick Luis Aldama and graphic artists from Mapache Studios give shape to ugly truths in the most honest way, creating new perceptions, thoughts, and feelings about life in the borderlands of the Américas. Each bilingual prose-art fictional snapshot offers an unsentimentally complex glimpse into what it means to exist at the margins of society today. These unflinching and often brutal fictions crisscross spiritual, emotional, and physical borders as they give voice to all those whom society chooses not to see.
Buzzin' from start to finish, an unexpected bilingual knock-out punch!'—Juan Felipe Herrera, Poet Laureate of the United States

'Call these stories what you will: flashes, shards, fragments, splinters. For me, this is narrative shaved to the quick—necessary and nuanced, at once urgent and pithy, as insightful as they are carefully made. Take your time with these fictions, folks. With Frederick Aldama, our borderlands, real and imagined, are in the most artful of hands.'—Lee K. Abbott, author of All Things, All at Once: New and Selected Stories
 
'Aldama stuns, surprises, and delights. This is no small feat. He is a linguistic trapeze high-wire artist and delivers verbal theatrics, the likes of which will stay in your mind and heart for a very long time.'—Denise Chávez, author of The King and Queen of Comezón
 
These bilingual stories are the work of a confident writer, one who is not fazed by social media but influenced by it, picking up poetry from Twitter and finding unexpected pathos in Instagram selfies.'—Santa Fe New Mexican

'Long Stories Cut Short reads like an invitation from a trickster figure, as if a playful conductor were giving you deliberate doses of a larger tapestry, one that can only be fully understood within the ever-expanding canvas that is the reader's capacity to imagine, create, and believe that what they are reading has a greater significance to their understanding of the world.'—Latin@ Literatures

'Long Stories Cut Short is much more than a book of very short stories; it is an encyclopedia of the borderland experience.'—Cultural Studies Leuven

'Aldama desarrolla las historias de Long Stories Cut Short, partiendo de una realidad particular hasta que ésta alcanza un carácter universal.'—La Crónica
Frederick Luis Aldama is Arts and Humanities Distinguished Professor of English and University Distinguished Scholar at The Ohio State University. He is founder and director of LASER, a mentoring and research hub for Latinos (ninth grade through college), selected as a 2015 Bright Spot in Hispanic Education by the White House Initiative on Educational Excellence for Hispanics. An expert on Latino popular culture, Aldama is the author, co-author, and editor of twenty-six books, including Your Brain on Latino Comics: From Gus Arriola to Los Bros Hernandez and The Cinema of Robert Rodriguez.
All Possible Borders / Todas las fronteras posibles by Ana María Shua

PRELUDE: A LA Tito Monterroso
The Hunger Pangs / Gruñidos de hambre
The Message / El mensaje
The Fear / El miedo
Destroy, They Said / Destruir, eso dicen
Planning to Teach / Misión de enseñar
Love / El amor
Love, Again / Amar de nuevo
Is Love Possible? / ¿Realmente existe el amor?
Ends / El final

Beginnings
Tila Tequila / Tila Tequila
Knock, Knock.../ Toc, toc…
Unended Story / Historia sin fin
Lexicon / Lexicon
The Day I Was Born / El día en que nací
In Your Dreams / En tus sueños
Dirty Old Man / Viejo rabo verde
Tummy Aches / Dolores de barriga

Middles
Breaking Bad / Que te salga lo cabrón
Motorbike Guy / El chico de la motocicleta
Family Man / Un hombre de familia
Hell to Pay / Te vas a condenar en el infierno por regatero
Frank / Frank
The Americano Way / A la americana
White Picket Fences / Cercas blancas
Gómez . . . Alfonso Gómez / Gómez… Alfonso Gómez
Upside Down and Inside Out / Al derecho y al revés
Nueva Americana / Nueva americana
Hello . . . Kitty™/ Hello… Kitty™
Ego Sum Qui Sum / Ego sum qui sum
All in the Goddamn Pinta Family /Todo en la pinche familia pinta
Cell 113 / Celda 113
The Father . . . in Three Parts / El padre... en tres partes
Spinoza on the Matter / Spinoza sobre el asunto
No Hair, No Fun / Sin pelo no hay gloria
Those 45s / Los discos de 45 RPM
A Mouth to Feed / Una boca que alimentar
Ricky & Co. / Ricky & Co.
She Loved Her Malandrino / Ella amaba su Malandrino
Señor Xbox / Señor Xbox
Un Día / Un día
Lifer / A perpetuidad
Five Things S/he Can't Live Without /Cinco cosas sin las que él/ella no puede vivir

Ends
Notes to a Father . . . I Once Thought I Had / Cartas al padre... que una vez creí tener
Shit Smell of the Old / Entre más viejo más hediondo
One in Four They Say / Una en un millón suelen decir
Six Feet Under / Dos metros bajo tierra
Hurry Up . . . and Die / Muérete… de una buena vez
Life in the End / Al final de la vida
Swimming to Exhale / Nadar hacia el último suspiro
A Long Story Cut Short / Una larga historia amputada

Author's Note
Find what you're looking for...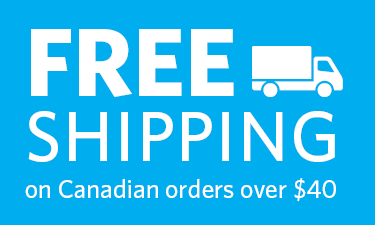 Publishers Represented
UBC Press is the Canadian agent for several international publishers. Visit our
Publishers Represented
page to learn more.