$44.95

Back Order
Ships in 4-8 weeks.
GO TO CART
Lucy's Story
Autism and Other Adventures
Jessica Kingsley Publishers
Born with Autism, Lucy could not understand much of what was said around her. Her own language came later from newspapers and books. She created stories and poems in her head from the words she had read. As an adult she still barely speaks.In her teens she started using a keyboard with someone touching her arm, but that was not a substitute for ordinary speech. Lucy's language had developed in a world of her own making in which she had never passed on information to someone else. Even today she does not answer questions in the same way as other people.Lucy's ambition was to write a book. She went to High School. She wrote letters and essays, learnt how to explain herself and began to create characters in her stories. While writing she started to understand her own autism, and through that understanding she came to type on a computer with no physical support to complete her BA (Hons) in Literary Studies.An essential resource for anyone interested in autism, sensory issues, augmentative and alternative communication (AAC), language and the practice of writing, Lucy's Story is also an intriguing, poignant and exciting autobiography.
'Lucy's autobiography is fascinating and amazing... I have learned a great deal about autism from Lucy's book. I admire Lucy and all she has achieved. I remember that Lucy does not, even today, answer questions in the same way as other people do, including myself. And so I can only ask more questions, which is what books like this should make us do. I thank Lucy for sharing her story, to teach me more about life and those who live it with courage and fortitude.'- OAARSN'Reading the text would give strength and understanding to parents of children with autism, as well as an important view for any professionals who work within the realms of autism. The book could also be read by anyone who enjoys a story of strength and courage. A book well worth buying and reading, whatever your interest in autism.'- Special'In this book Lucy Blackman describes her experience of growing up with autism. The book re-opens the controversy about "facilitated communication", a method of enabling people who cannot speak to communicate using an alphabet board or keyboard.Pioneered in Australia by Rosemary Crossley, the technique is now used around the world. Crossley taught Lucy how to use the Cannon communicator to write words on ticker tape. A facilitator - in Lucy's case her mother - supports the arm of the keyboard user and in time the person learns to generate words.Controversy has arisen over the role of the facilitator who determines which key is struck and hence is the real author of the words generated.The book provides unique reflections on the inner world of autism, but the critical reader who generated these insights. This is a book worth reading, even by the spectical.'- Oliver Russell, consultant psychiatrist
Lucy Blackman was born in Melbourne, Australia in 1972. After leaving school she completed her BA (Hons) in Literary Studies through Deakin University in Geelong. She now lives in Queensland. Lucy's Story is her first book.
Editors' Note. Foreword by Dr Tony Attwood. Glossary. Prologue. April 1992-June 1993. Chapter 1. Little Lucy: Taste, Touch and Tantrums. Chapter 2. Little Lucy: Vision and Voids. Chapter 3. Little Lucy: The Glass Carillon. Chapter 4. Little Lucy Goes to School. Chapter 5. Big Lucy, 1986: Age 10-14. Chapter 6. Language Without Speech: Age 14. Chapter 7 Life with Typed Language, 1987: Age 14. Chapter 8. The New Me, August 1987-June 1988: Age 16-17. Chapter 9. More About Me, High School 1988-1989: Age 16-17. Chapter 10. Family Matters, Summer 1989-1990: Age 17. Chapter 11. School Matters, 1990: Age 17. Chapter 12. Curriculum and Communication, 1990: Age 17. Chapter 13. Typing and Talking, 1990: Age 17-18. Chapter 14. A Question of Touch, 1991: Age 18. Chapter 15. Looking to the Future, 1991: Age 19. Chapter 16. Going to America, October 1991-January 1992. Chapter 17. Earphones and Reggae, January 1992. Chapter 18 An Exciting, Frightening Journey, January-February 1992. Chapter 19. Mapping My Enchanted World, February 1992. Chapter 20. The Lens of the Kaleidoscope, March 1992. Afterword by Dr Tony Attwood.
Find what you're looking for...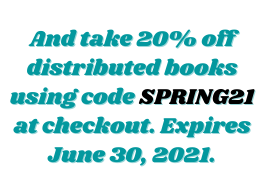 Publishers Represented
UBC Press is the Canadian agent for several international publishers. Visit our
Publishers Represented
page to learn more.